Only eight African countries—Egypt, Ghana, Côte d'Ivoire, Madagascar, Mozambique, Seychelles, South Africa and Zimbabwe—will have national pavilions at the 2019 Venice Biennale, down by one from 2017. But for Ghana and Madagascar, it will be a debut showcase for their pavilions and artists at the biennale. 
The 2019 biennale opens in Venice on Saturday, May 11 and runs to Nov. 24.
Ghana's pavilion has been designed by Ghanaian-British architect Sir David Adjaye using soil, imported from Ghana. Adjaye is well known for designing the National Museum of African American History and Culture in Washington DC.
Curator Nana Oforiatta Ayim has brought together six artists that cross gender, generational and geographic divides. The artists includes those living and working in Ghana and those of Ghanaian ancestry in diaspora (like British- Ghanaian filmmaker John Akomfrah), especially poignant as the country marks 2019 as the Year of Return to encourage a return home of its own diaspora and the descendants of enslaved Africans around the world.
"Ghana has a cosmopolitan history. People went out to study, for work and some went for political reasons, in exile, so this idea of diaspora is very much part of what our nation is," says Ayim.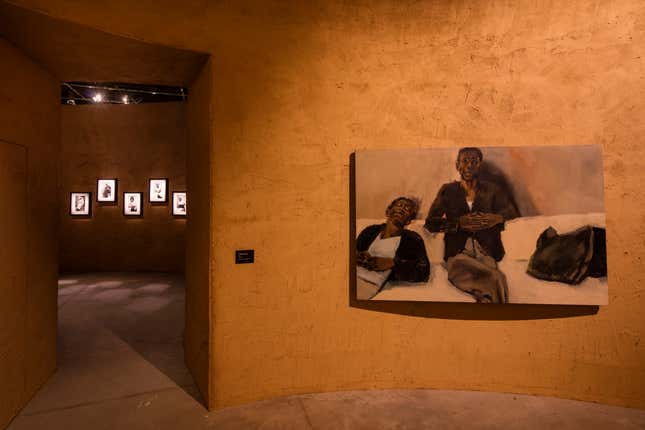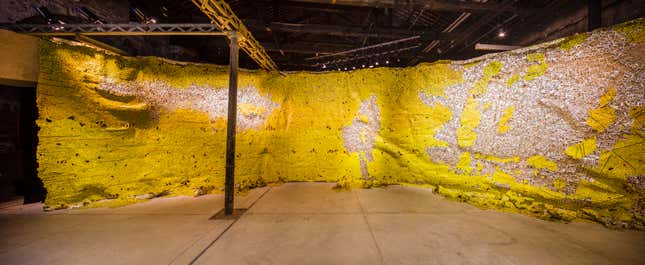 Madagascar's pavilion will feature work from only Joël Andrianomearisoa, a mixed-media artist, under the themed "I have forgotten the night."
Curators Rina Ralay Ranaivo and Emmanuel Daydé hope its participation [pdf p.3] will project a more positive image of the island nation to the world.
"It is a sign of dynamism and modernity for the Malagasy nation. It reflects a positive image of the country at national and international levels, despite the all too frequent pre-dominance of either exotic or miserable images associated with it," they say in the press statement."It is a message of hope and willingness to put the creative forces  of Madagascar in the mainstream of the world."
But the world famous contemporary art fair has struggled to attract black and African artists to its event despite recent global interest in African art. In Africa, only Egypt and South Africa have a permanent space at the biennale.
An attempt to redress the historical absence of African artists at the biennale led to the creation of an African Pavillion in 2007 which ultimately received widespread criticism for bundling up an entire continent into a monolith.
The Kenya Pavilion has on two consecutive occasions (2013 and 2015) been made up of majority Chinese artists, drawing condemnation from the Kenyan government. After a strong first pavillion showing in 2017, Nigeria will not return to this year. Its previous unsuccessful attempt in 2015 at being at Venice was blamed on 'election year' uncertainties affecting funding.
African artists' inability to fund participation in fairs outside the continent, has given rise to homegrown art fairs and cultural institutions seeking to fill the void; bringing the international art world closer to home.
They include the Dakar Biennale (Dak'art) in Senegal which was started in the 1992, Art X in Lagos, the Lagos Biennale and the Zeitz Museum of Contemporary Art Africa in Cape Town which opened in 2017.
Read next: The giant legacy of Okwui Enwezor—the art curator who shared Africa with the world
Sign up to the Quartz Africa Weekly Brief here for news and analysis on African business, tech and innovation in your inbox