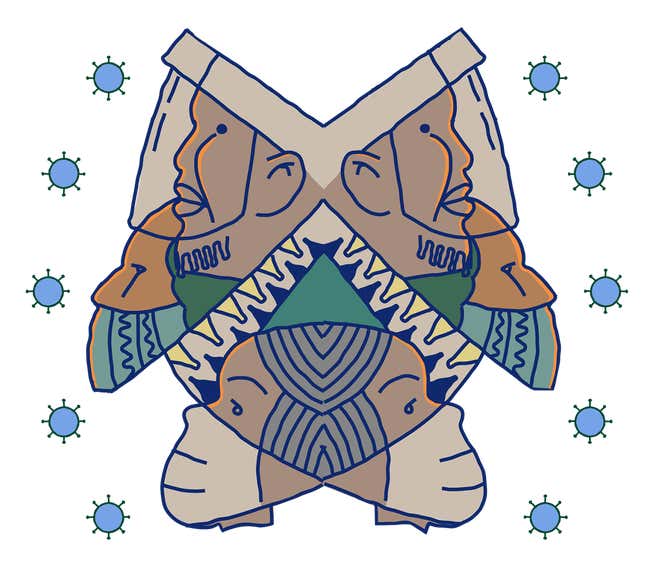 💡The Big Idea
The global downturn caused by Covid-19 could be devastating for Africa—but could also have some positive effects. Here's the TLDR on our latest member-exclusive field guide on Africa post-Covid 19.
---
🤔Here's Why
1️⃣ The health emergency precipitated by the coronavirus pandemic has rapidly spiraled into Africa's worst economic crisis in 25 years.
2️⃣ Issues related to coronavirus aid, racism, and debt restructuring are resetting the critical China-Africa relationship.
3️⃣ As funding levels drop and the macroeconomic outlook changes, the focus of investment in Africa's promising startup sector is rapidly evolving.
4️⃣ The pandemic is also prompting introspection and innovation in healthcare, much as the Ebola outbreak did a few years ago.
5️⃣ The fallout could be devastating, but could also have some positive effects.
---
📝 The Details
The global downturn has brought to Africa economic collapse, commodity price drops, currency devaluations, border closures, and a near-total shutdown of the vital informal sector. As they try to prevent a highly infectious virus from rampaging through their borders, African leaders are having to simultaneously protect their once-promising but vulnerable economies from the potentially devastating impact of domestic lockdowns, international trade restrictions, and mounting debt loads.
Sub-Saharan Africa was the largest recipient of coronavirus-related donations from Chinese sources between early March and May. But the smiles at the donation photo ops quickly turned sour as photos and videos of Africans being evicted and harassed in the Chinese city of Guangzhou went viral.
What was initially thought to be a minor social media embarrassment morphed into a major diplomatic crisis. But while some governments have pushed back, others have shied away from an outright public rebuke. An estimated 20% of the total external debt held by African countries—or around $55 billion—is believed to be owed to China. As talks on debt relief advance, African governments are proceeding with caution.
After a decade characterized by rapid growth, African startups now face their first major crisis. A slowdown in funding is imminent, and investors are expected to become more conservative, and shift their focus to e-commerce, healthcare, and food supply. The result could be a more even distribution of funding across sectors, although fintech is still expected to dominate.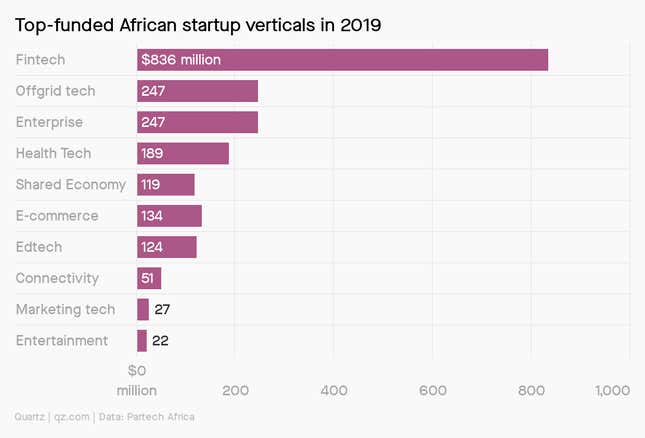 Businesses are grappling with the headwinds, pursuing pay cuts, layoffs, and mergers. In some cases, companies are adding extra incentives for customers to stick with their products. "Right now, it's pivot or die," says Jonathan Greechan, co-founder of The Founder Institute, a global pre-seed startup accelerator that operates in eight African cities. Greechan says it's critical that startups try to maximize opportunities for growth. "It's a down market, but it's still a market."
Factors such as demographics and limited travel compared to other regions have helped to slow the spread of the novel coronavirus in Africa. In addition, decisiveness on the part of governments, borne from experience with outbreaks like Ebola, is a key reason why the continent has seen fewer confirmed cases and deaths than other regions.
But prior experience may not be enough. In preparing for the full might of the global pandemic, countries have been forced to reckon with the deep cracks in their healthcare systems. Experts hope that in the aftermath of the pandemic, African governments will see an incentive to put healthcare and research at the center of their plans for the future.
Despite the challenges that lie ahead, political and business leaders are also being encouraged to grab this once-in-a-century opportunity. The pandemic has offered a chance for African countries to transform their countries with innovation, imagination, and a bit of risk-taking to become more self-reliant, sustainable, and perhaps even prosperous.