Before he became one of Nigeria's hottest new music stars, Joeboy was an aspiring singer posting covers of popular songs onto his Instagram account. It was after he posted a version of Ed Sheeran's Shape of You in 2017 that self-made music mogul Mr Eazi—who'd started an initiative called emPawa Africa to help budding musicians—slid into Joeboy's direct messages (DMs).
"He sent his number, and he was, like, 'I like your sound, hit me up,'" Joeboy recalls. Eazi encouraged the singer to sign up for his emPawa Africa talent incubator. It set the then-20-year-old singer on track to becoming one of the continent's most exciting young artists. Soon after, Joeboy signed to Eazi's Banku Music and earlier this year, released his full-length debut album, titled Somewhere Between Beauty & Magic.
DMs are making collaborations across countries and continents "seamless," Joeboy says. As a result, they are a big part of how social media platforms like Instagram, TikTok, Triller, and WhatsApp are changing the ways African artists shape their careers. Artists are increasingly able to bypass traditional avenues of needing radio airplay and a formal record deal to build audiences, set up features, and land lucrative partnerships.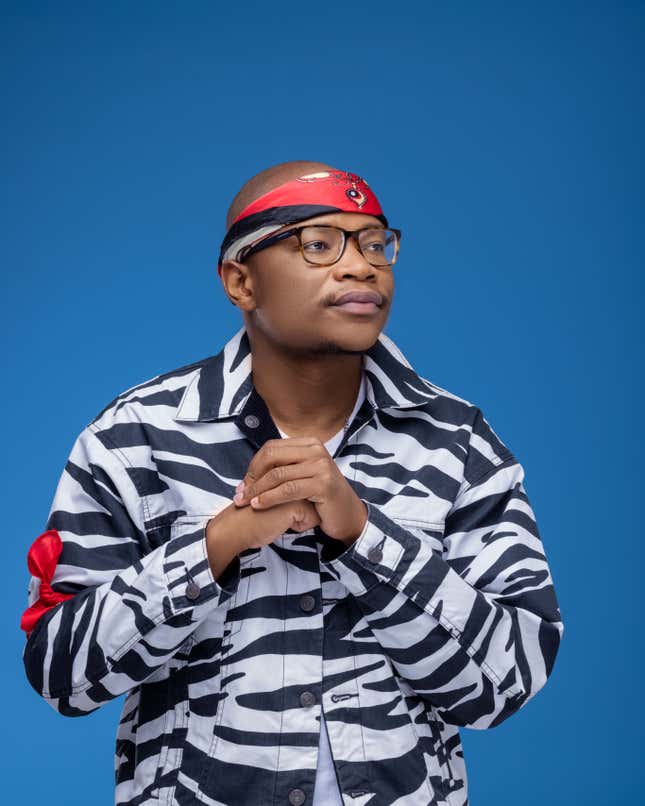 By connecting African artists across generations and countries, DMs are also influencing the kinds of songs being made. Four-time Grammy winner Angelique Kidjo said an Instagram DM to Eazi is what resulted in the track "Africa, One of a Kind," which will appear on her forthcoming album, Mother Nature. After seeing Sampa the Great perform on NPR's Tiny Desk, Kidjo told Quartz she DMed the Zambian-born, Botswana-raised rapper, sprouting tracks for both artists.
Nigerian singer Niniola's collaboration with Timbaland, "Fire," came about through an Instagram comment and then DM, she told OkayAfrica. After the Grammy-winning American producer complimented her music, Niniola took the opportunity to ask if they could work together. It helped extend her international profile beyond the songwriting credit she got on Beyoncé's 2019 album The Gift, with the single "Find Your Way Back," which featured a sample of her 2017 house track "Maradona."

How social media is changing music
Social media isn't only changing how songs are made and where they're heard, it's changing how they're shared. For example, WhatsApp has long been a way for purveyors of the South African-birthed genre of amapiano to try out tracks among die-hard fans before turning them into digital mixtapes.
Online platforms allow for immediate, affordable engagement and feedback, says Nic Burger, Universal Music Africa's digital director for sub-Saharan Africa. "There is no need for costly mixdown and mastering fees, and artists and their teams now have the ability to test the waters before even finishing a record in its entirety," he says.
When a single takes off on platforms like TikTok or Triller, it can massively boost an artist's engagement and audience size, which can then help in turn land chart success or record deals.
Joeboy saw this firsthand with "Nobody," which he created with Mr Eazi and fellow Nigerian DJ Neptune. They paired a release of the video on the AI-powered music video-based app Triller, with the #nobodychallenge, urging users to make their own dance videos to the song and notching up nearly 6 million videos in response. "An app like Triller is really fun and has become a very important aspect of digital marketing when it comes to promoting music," Joeboy says. "A relatively unknown song could blow up worldwide." Thanks in part to this challenge, the single rocketed up charts across the continent and beyond.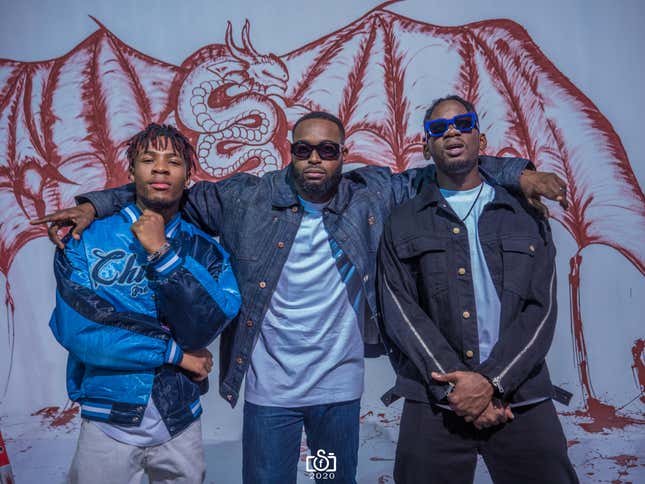 An even bigger success is that of Master KG, whose song "Jerusalema (feat. Nomcebo)" blew up a year after Angolan dance troupe Fenómenos do Semba released a video of themselves dancing in Luanda. It has since racked up over 400 million views on YouTube and 7 billion views on TikTok, numbers that still blow Yoel Kenan's mind. He is the CEO of Africoria, an African digital music distribution company that publishes and produces a range of African artists, including Master KG.
Even Kenan couldn't have predicted how big "Jerusalema" would become. It reached number one on multiple music charts in Europe, and became the most Shazamed song in the world, in September 2020.
This all gave Master KG substantial clout. It attracted Warner Music Group's Electra France who bought exclusive rights to the Jerusalema album. Kenan and KG followed up the super hit with "Shine Your Light," by David Guetta and Akon.

African TikTok stars
For artists who've gotten their big break on TikTok, the app has led to significant success off the platform. For example, 19-year-old Tyla from South Africa signed to Sony's Epic Records after the success of her track "Getting Late," which she recorded before the pandemic.
When the country went into lockdown in March 2020, she focused on building her TikTok following, going from zero to 450,000 followers by the end of December. The music video she released for the track in January 2021 fed the anticipation of her current followers and stoked interest from new ones, generating the kind of attention that made her stand out. It has gained over 2.5 million views on YouTube and she now has over 800,000 followers on TikTok.
South African artist Max Hurrell found viral success last year when his single "When People Zol" trended on TikTok and subsequently topped the Apple Music and Spotify streaming charts. He landed the No. 1 spot on radio charts across the country for seven straight weeks, the song was signed to Universal Music Africa, and he scored a major advertising deal with a local restaurant chain.
"We have seen many successful collaborations and song launches on the platform," says Boniswa Sidwaba, TikTok's content operations manager for Africa. Jasahmir, another South African artist, created a mix called "AmaiPhone," that also went viral on TikTok, Sidwaba adds. It was ultimately used as part of an ad for mobile network Vodacom.
"The rules have changed, but the game hasn't—it's [still] about connecting an artist with an audience," Kenan tells Quartz. "What has changed is that there are so many ways of connecting to an audience today; there are more avenues to reach audiences."
But, as Kenan notes, each platform sparks different conversations—what happens on Instagram will be different to what happens on TikTok and will attract different kinds of potential audiences. "Younger kids [ages] nine to14 tend to be more on Fortnite and Roblox. How do we connect with them? If they're spending three hours a day on that platform, I want to make sure I've got a share of attention there for the artist as well," says Kenan.
To this end, TikTok is actively growing its presence and resources within Africa to make sure its platform is the one that helps artists reach their audiences. In May, the short-form video platform started an incubator program to help develop 100 Black creators in South Africa. It also signed a deal with rights collecting agency SAMRO to ensure musicians collect royalties every time their songs are used on the platform. This follows moves by major music companies who have signed licensing agreements with some of the largest social media platforms, like Facebook, TikTok, and Snap Inc.
More partnerships between major labels and streaming services are being forged, such as the licensing deals between Boomplay, the Chinese-owned streaming and download service that covers multiple regions in Africa, and major labels such as Warner Music Group, Sony Music, and Universal Music Group.

Getting to a record deal
Burger was the Universal Music Africa rep who signed Hurrell's "Zol" track at the start of lockdown 2020, via a DM. "He posted a 15-second clip, and I messaged him saying I wanted to sign it. By Monday morning, we had an official release on all platforms, from Spotify to Apple and YouTube," he explains.
Going big on social media can sometimes be more about algorithmic success than talent, and that success, both in terms of marketing and revenue, can be fleeting. The ultimate goal, for many, remains record and commercial deals, which take a musician from viral wonder to established recording artist.
"Virality is very short-lived on these platforms and we always look to assist and guide artists in optimizing their monetization options, as well as building their own artist brands," says Burger. UMA was able to help Hurrell monetize "Zol," and secure a TV commercial.
A number of African artists have landed deals for their own record imprints off the back of their digital success. Last month, Warner Music announced a new partnership with Tanzanian artist Diamond Platnumz, considered East Africa's number one artist, and his independent record label WCB-Wasafi. Under the partnership, Warner Music will collaborate with Diamond Platnumz, his record label, and the entertainment distributor Ziiki Media on a range of new releases, brand partnerships, catalogue, as well as live and sync deals.
A record deal only really works well if an artist doesn't get lost within the vast catalogue that exists at a major label; if you have "champions in that company," as Kenan describes it. There are so many releases today that even within the majors there is competition between projects and artists. This makes it even more necessary for artists to find ways to stand out.
In the meantime, DMs are proving to be powerful ways to make rapid connections, as is already happening in the African tech space. In January this year, angel investor Sahil Lavingia sent a Twitter DM to Cowrywise when he wanted to invest in the Nigerian start-up, and it helped get the company to its funding goal. To paraphrase the American  rapper Yo Gotti, it's going down in the DM, and it will be for a while to come.
Listen to some of the songs mentioned in this article, including "Jerusalema" by Master KG and Nomcebo, "Africa, One of a Kind," by Angelique Kidjo and Mr Eazi, and "Fire" by Niniola and Timbaland, in our Spotify playlist. 
Correction: An earlier version of this story incorrectly stated that Eazi's Banku Music has a licensing deal with Universal Music Africa.
Sign up to the Quartz Africa Weekly Brief here for news and analysis on African business, tech, and innovation in your inbox.