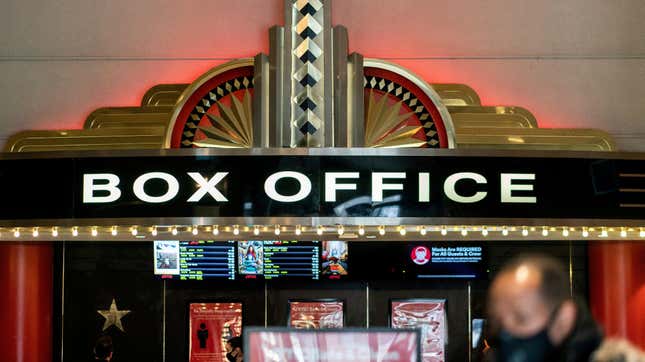 US box office sales recovered to 2019 levels this past week, meaning that moviegoing has officially recovered from its pandemic slump.

Eric Beiley Part II: Where rates are heading
On the surface, the data looks like a sign that Americans are continuing to spend on entertainment services and flexing their wallets despite recession fears.
But moviegoing is one of the cheapest forms of entertainment away from home. In the past, theaters have been where Americans went for entertainment when the economy shrank. During the last eight recessions, box office sales increased six times over. The 2020 covid-19 induced recession was the outlier—movie theaters had to be empty to stop the spread of the airborne disease.
"Even in hard times, people don't stop doing things," Patrick Corcoran, vice president and chief communications officer at the National Association of Theatre Owners, told Variety magazine. "They just look for cheaper options. And often that's going to the movies instead of concerts or other things."

In March, US retail sales fell by 0.1%, showing a slowdown in consumer spending. While that indicator remains above pre-pandemic levels, economists are expecting more slowing growth in discretionary spending.
To be sure, the US is not in a recession right now. The unemployment rate in March was 3.5% and the labor market remains strong, while households still have historically high levels of cash and low levels of debt. But as Americans worry about job security and deal with higher prices, their preference for movies might be another signal of tightening budgets.