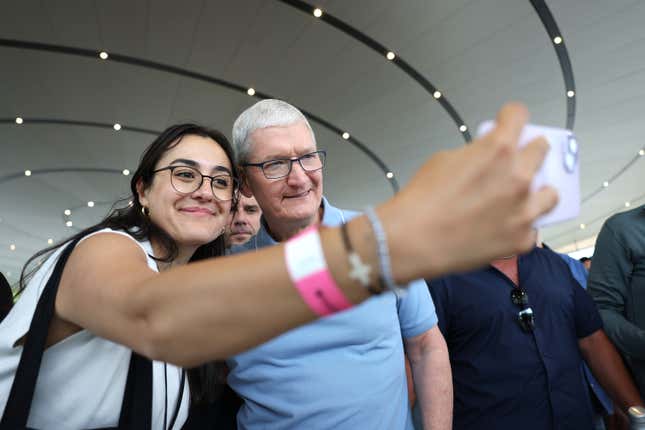 Apple's newest software updates—iOS 17 and macOS Sonoma—will automatically assign users unique passkeys, tied to their Apple IDs, that can replace individual passwords in accounts across the internet.
The passkey was first described at this month's Worldwide Developer Conference (WWDC) by the company's VP of internet technologies Darin Adler. "With the passkey, you'll be able to walk up to a non-Apple device and sign into a website or app using just your iPhone," Adler said at the conference. "We look forward to a password-less future."
Basically, every time a user is prompted to create a new account on a website, Apple will give them the option of creating a passkey instead. Then, the user will be able to log into the account by verifying their identity via Touch ID or Face ID. The feature will be synced across all Apple devices, including Apple TVs, using iCloud's keychain feature.
The feature is part of Apple's yearslong quest to reduce consumer reliance on passwords, which has included a central password manager that creates complex and secure passwords that the user can access with biometric tools.
Passkeys will also be available on non-Apple computers, with the ability to scan a QR code on a website and remotely unlock the account on internet browsers like Chrome or Edge. The feature is currently in beta testing for MacBooks, iPhones, and iPads, allowing users to login into iCloud and Apple's website without a password.
Passkeys can be used on Google sites and devices running Android 9—the 2018 version of Google's mobile operating system—and up. The systems work similarly, using a system called the Credential Manager that allows you to sign in to different account using a mobile device.
Related stories
📦 Apple is making another bet on an emerging market in Asia
💸 Apple is not pulling back on stock buybacks
📉 Apple and Starbucks couldn't rise above China's zero-covid policy