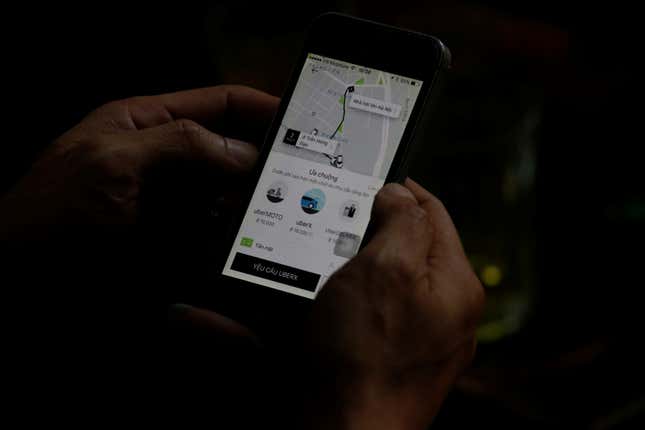 Apple is expanding into Vietnam.

The tech giant announced today (May 12) it will open its first online store in Vietnam on May 18, as it seeks to tap into demand from its younger, tech-savvy population and rapidly growing digital economy.
Eric Beiley Part II: Where rates are heading
Apple will provide its full line of products and customer support in Vietnamese, while the Vietnamese website has already launched.
Expanding into Vietnam is part of the iPhone maker's broader business strategy. As sales in China struggle due to lower demand and production tie-ups, Apple has pivoted towards emerging markets, like India, Brazil, and Malaysia, to boost sales. The move has shown promise.
"We had a stellar quarter in emerging markets overall," said CEO Tim Cook on Apple's most recent earnings call on May 4. He added: "We're putting efforts in a number of these markets and really see, particularly given our low share and the dynamics of the demographics, a great opportunity for us."
There has been no mention of when a retail store might open in Vietnam, but the launch of an online store is likely its precursor. Apple launched its first online store in India in 2020, and finally opened its first retail stores in the country last month.
Vietnam's technology boom, by the digits
40%: Estimated pace of Vietnam's internet economy growth annually, according to a 2019 report from Google, Temasek, and Bain & Company
$23 billion: Value of Vietnam's digital economy in 2022, set to hit around $50 billion by 2025 according to a 2022 report from Google, Temasek, and Bain & Company
93.5 million: Number of smartphone users in Vietnam as of March 2022, according to Vietnam's Department of Telecommunications
73.5%: Estimated percentage of adults in Vietnam with smartphones as of March 2022
Apple's supply chain is also growing ties to Vietnam
Foxconn, Apple's major iPhone supplier, announced in February that it's expanding production in Vietnam with an investment of $300 million. The Taiwanese manufacturer has operated in the northern Bac Giang province for 15 years.
Apple has been seeking to diversify its supply chains outside of China, in part prompted by the impact of its covid lockdowns last year. Beijing's strict policies triggered protests and snarled production at one of its key iPhone production plants in Zhengzhou for months, slashing Apple's output.
Related stories
💸 Apple is not pulling back on stock buybacks
📉 Apple and Starbucks couldn't rise above China's zero-covid policy