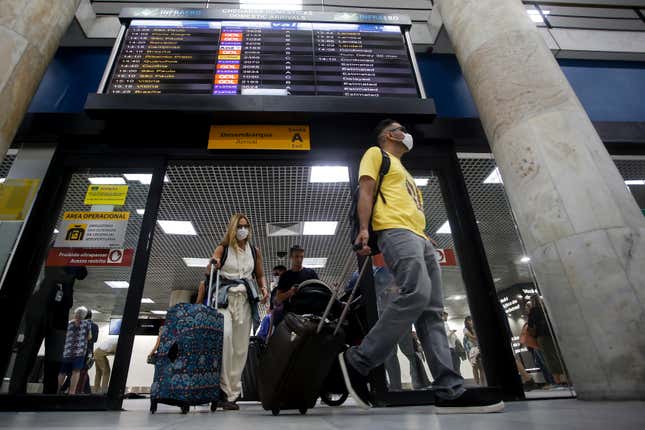 The Brazilian foreign ministry has announced it will resume entry visa requirements for visitors from the US, Japan, Australia, and Canada.
Eric Beiley Part II: Where rates are heading
The move reverses a 2019 decision by then-president Jair Bolsonaro to suspend entry requirements for the four countries. That policy was meant to encourage tourism, targeting citizens from wealthy nations.
Notably, Bolsonaro made the decision without any agreements of reciprocity, or deals to similarly suspend travel restrictions for Brazilian tourists. All four countries still require visas for visitors from Brazil.
The Brazilian government allows visa-free access for citizens of more than 50 countries, including Mexico, the UK, and the nations of the European Union.
Government studies have shown the decision had a minimal effect on the tourism industry, although the data is likely skewed due to travel restrictions caused by the onset of the covid-19 pandemic in 2020.
The new policy takes effect Oct. 1.
Tourism in Brazil, by the numbers
2.2 million: Jobs in Brazil's tourism industry as of 2019, when it accounted for 2.6% of the country's total employment.
50%: Drop in tourists visiting Brazil from 2019 to 2020, after the pandemic began. Only 2.1 million people visited in 2020.
2 million: Annual visitors to the Christ the Redeemer statue in Rio de Janeiro before the pandemic. The 98-foot-tall statue is one of the country's top attractions.
Level 2: The travel advisory for US citizens visiting Brazil (the highest level is 4). The US State Department cites higher crime rates in low-income neighborhoods known as favelas and near Brazil's borders with Venezuela and Paraguay.

Related stories
🛃 How powerful is your country's passport?
🌳 Brazil's election winner will play a key role in the climate crisis
🇧🇷 The Russia-Ukraine war is set to make Brazil's fertilizer shortage worse