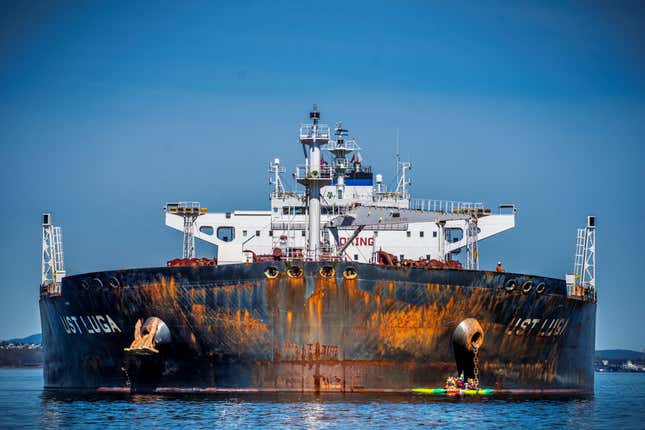 Fourteen months of increasingly tough trade restrictions have not brought the Russian economy to its knees, nor have they forced the end of its war in Ukraine. In an attempt to further tighten the screws on Russia, the EU is preparing its eleventh sanctions proposal, according to Bloomberg.
Why a tightening of credit conditions could lead to a weak economy
This time, the EU will be focusing on loopholes that undermine existing sanctions, including the practice of ships "going dark" by turning off their automatic identification system (AIS) transmitters. Three dozen people are also expected to be targeted in the new sanctions round, which will need to be approved by all 27 member states to enter into force.

A centerpiece of Western sanctions against Russia has been to choke off its oil revenue, which made up 45 percent of Russia's budget in 2021, before the invasion of Ukraine and helped to fill Russia's war chest.
But Russia continues to get its crude to market by allowing vessels to carry out ship-to-ship transfers, where oil is off-loaded in the middle of the ocean outside the view of regulatory authorities.
Workarounds to Western sanctions have undermined their impact. In 2022, the Russian economy contracted more modestly than expected, by 2.1% compared to the previous year. This year, the Bank of Russia projects that the economy will grow by 2% as the country shakes off the effects of the sanctions.
In addition to the EU's proposed plans, the Group of Seven (G7), a coalition of nations comprising of Canada, France, Germany, Italy, Japan, the UK, and the US, are also preparing coordinated sanctions packages to be unveiled during the G7 meeting in Hiroshima later this month. The packages are expected to include limitations on trade transiting through Russia, more sanctions on individuals, and penalties on Russia's defense industry.