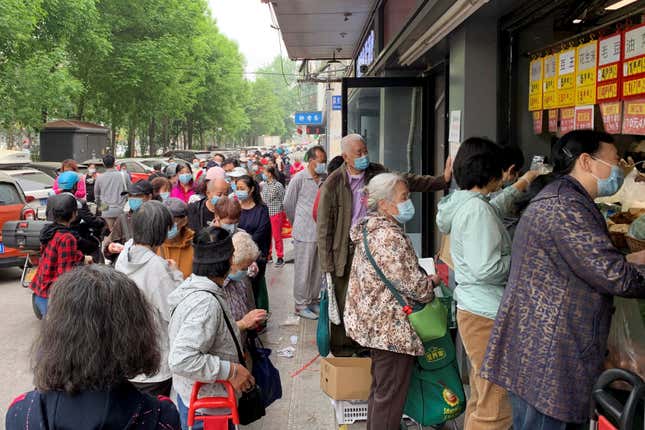 While most of the world is experiencing price increases it hasn't seen since the 1980s, China is having the opposite problem.

Quartz Smart Investing with Cameron Dawson, Part 2
Chinese consumer prices moved up by a mere 1% in February,
according to China's National Bureau of Statistics. The increase was half the 2.1% increase the country saw in January and far below the 1.7% increase that economists polled by the Wall Street Journal had predicted.

China's exports, meanwhile, fell in the first two months of the year. And last year, its population declined for the first time in more than half a century, calling into question the country's ability to meet the 5% GDP target that Chinese officials set for 2023.
The prices that factories pay for raw materials didn't move at all from January to February. This was a change from Chinese producer prices falling in both December and January, and means that a pick up in inflation in China could be coming in the next couple of months.
After China's overall consumer price index moved up by only 2% for 2022, Chinese officials set another cap of 3% inflation for 2023. This is a full percentage point higher than most central bank targets.
Despite the slow inflation and exports data, economists with Capital Economics expect China to finish out the year with 5.5% GDP, but without any support from more government stimulus.
"The leadership clearly want to put the troubles of the past couple of years behind them, get the economy back on track, and restore confidence both at home and abroad," the economists wrote in a research note. "But they also appear to feel that the sugar rush from another round of large-scale stimulus would not be worth the medium-term costs."