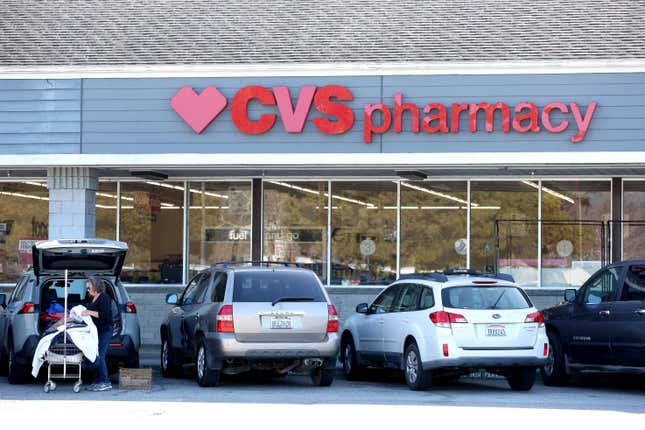 CVS Health shared that it beat revenue expectations on its quarterly earnings call Wednesday (August 2), just a day after it announced it was laying off 5,000 US employees as part of a series of cost-cutting measures.
Should you keep investing in Big Tech?
The ubiquitous pharmacy chain posted $88.9 billion in revenue—a 10% annual increase—more than half of which was generated by its burgeoning health services department, which reported a 7.6% annual revenue increase.
CVS has pivoted hard into primary healthcare services, most recently with its $10.6 billion acquisition of major provider Oak Street Health. This comes less than a year after the pharmacy's $8 billion acquisition of Signify Health, a home health provider.
These deals are part of a broader strategy to add more services to its drugstores as CVS attempts to own the healthcare system front to back, boosted by the company's decision to acquire health insurance and benefits firms Aetna and Caremark.
Now, the decision is paying off, with the company's health insurance segment posting another $26.75 billion in revenue, which is an increase of 17.6% year over year.
In addition to layoffs—which the company said will mostly affect "non-customer facing positions"—CVS announced it will shut down its clinical trials services as part of its cost-cutting plan, tempering expectations for further revenue growth in 2024.
Related stories:
💊 Eight out of 10 Americans are within 10 miles of a CVS
💰CVS was sued for using customer donations at checkout to fund a corporate philanthropy pledge
🇺🇸 Big pharmacies are dismantling the industry that keeps US drug costs even sort-of under control