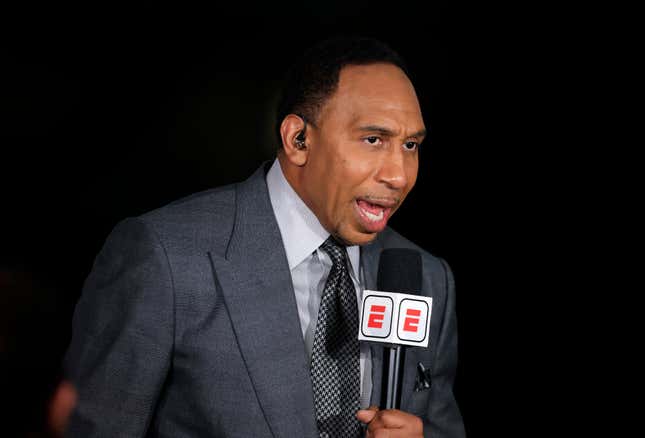 Bob Iger isn't happy with ESPN.
Last week, the Disney chief called out the sports network, once the crown jewel of the company's media business, for not being profitable enough. Iger said he's considering selling off a minority stake in the company and hasn't ruled out a complete sale either.
Why the Apple developer conference could signal a Disney stock buying opportunity
But mere days later, on Tuesday (Aug. 8), ESPN announced a different path forward. ESPN is getting into sports betting through a 10-year, $2 billion licensing deal with the gambling outfit Penn Entertainment. ESPN Bet, as the forthcoming sports-betting brand will be called, now seems like the future of ESPN and, perhaps, the solution to those pesky profitability problems.
However, the deal also comes with the potential for a conflict of interest. ESPN is the biggest name in sports journalism, wielding the power to shape narratives around players, teams, and the business of sports gambling itself, while reliably breaking stories that move betting lines.
While it is not yet clear how a betting site sharing its name with a major news outlet will go over, Iger seems willing to risk the trust ESPN has built over four decades of sports coverage to boost Disney's bottom line.
ESPN looks to sports betting for an easy dollar
Iger needed an answer to ESPN's financial woes. The cable network has been struggling to compete with the deep pockets of streaming services for primetime licensing deals, as well as an endless supply of talking heads provided by social media. ESPN's strategy of round-the-clock coverage mixed with instant (and often incendiary) analysis was once considered revolutionary but now seems run-of-the-mill.

Enter sports betting. In just a few years, gambling has taken over the sports media landscape. DraftKings and FanDuel ads are impossible to avoid. They're on TV commercials, podcasts ads, and countless billboards. But it's not just fantasy sports apps that have gotten into the sports betting but traditional casinos too. And just about every major US professional sports league has struck a deal with a sportsbook.
Sports betting is everywhere: Americans have bet an estimated $220 billion on sports in the five years since the US Supreme Court struck down a near-nationwide ban.

Now, with Iger under intense pressure to make his company more profitable, he is betting that ESPN's brand name can supercharge a new betting app and line Disney's pockets for years to come. The deal will pay ESPN $1.5 billion over 10 years, with another $500 million in Penn stock.
Iger promises a "compelling new experience"
During an earnings call on Wednesday (Aug. 9), Iger announced that ESPN's ad revenue was up 10% year-over-year, while stressing the further potential for ESPN Bet to generate revenue. Iger also floated a number of other financial strategies to increase profit at ESPN, including a direct-to-consumer sports subscription model.
"This licensing deal will offer a compelling new experience for sports fans," Iger said, adding that the Penn deal was the result of a bidding war. "We've been in discussion with a number of entities for a fairly long period of time... Penn stepped up in an aggressive way and made an offer to us better than any of the competitors by far."
As a company much larger than any one ESPN deal, Disney has been struggling. It's been a disappointing year for the media giant, which has seen declining subscriber numbers for its much-heralded streaming service Disney+, as well as a number of summer box office flops like Haunted Mansion and the Pixar film Elemental.
During the earnings call, Iger announced the company had lost more Disney+ subscribers than expected, with a 7.4% decline from last quarter.
Disney's recent struggles, by the digits:
-23%: Decline in foot traffic for Disney's theme parks in the company's third fiscal quarter (through June 24).
$24 million: The opening weekend box office numbers for Disney's Haunted Mansion, a halloween movie released in late July. The star-studded movie cost $200 million to make.
7,000: Number of employee layoffs since March, including marquee ESPN commentators like Mark Jackson and Jalen Rose.
The NBA draft showed the fine line between sports journalism and gambling media
For decades, Disney has rejected gambling anywhere near is marquee theme park in Florida. The company has reliably opposed proposals to introduce new casinos in Florida, putting up big money to lobby state lawmakers against gambling. Disney doesn't even allow slot machines on its themed cruise ships—an otherwise ubiquitous feature of the cruise industry—so as to prevent any threats to its family-friendly image
So why the about face? Simple. The widespread embrace of sports betting has become a majorly profitable US industry, and Disney couldn't risk getting left behind.
But, the company's decision isn't just a cash cow, it comes with a serious risk that was put on full display during June's NBA draft. The lead-up to the draft featured a tight race for the number-two overall pick between guard Scoot Henderson and forward Brandon Miller.
Two days before the draft, ESPN journalist Adrian Wojnarowski tweeted that the Charlotte Hornets were preparing to pick Miller, causing the odds on sports betting website to heavily favor that outcome. However, on the day of the draft, The Athletic's Shams Charania tweeted that Charlotte had changed their mind, causing the odds to radically shift.
But here's the wrinkle: In addition to being The Athletic's top NBA reporter, Charania is also a FanDuel partner and the face of one of their sports gambling-themed TV show. While there is no evidence that he informed FanDuel of his tweet ahead of time, there was an immediate backlash to the optics of the tweet, especially after the Hornets ended up selecting Miller.
This controversy exemplifies the risk ESPN is taking with its decision to embrace the murky world of sports betting. After more than 40 years of top-notch sports journalism, ESPN's line-moving scoops (especially when they are wrong) will now be subject to increased scrutiny and distrust. While the Penn deal may help Disney's bottom line now, it could damage ESPN's reputation for good.
Disney's up and down year, charted:

Related stories:
🍎 Why the Apple developer conference could signal a Disney stock buying opportunity
🐁 Bob Iger's successor at Disney is still Bob Iger
⚾ Minor league baseball players scored a $185 million settlement in pay dispute