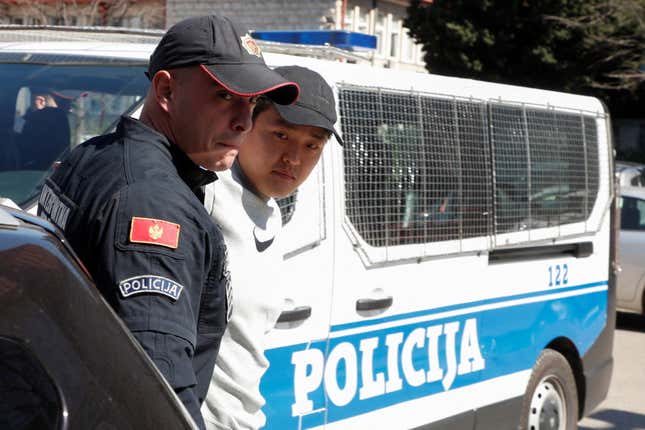 Terraform Labs founder Kwon Do-hyeong, also known as Do Kwon, will spend four months behind bars in a Balkan prison, for forging travel documents.

How to gather hybrid employees with purpose
The crypto fugitive was arrested in March in Montenegro's capital Podgorica, alongside Terraform Labs' former finance officer, Han Chang-joon, after spending months hiding in Serbia. The arrest ended a cat-and-mouse chase from South Korean authorities, which enlisted Interpol's help to issue a red notice for the duo's arrest across 195 countries.
Falsified travel documents including two Costa Rican passports, two Belgian passports and two identity cards from the former crypto executives, as well as laptops and other gadgets were found with the two fugitives.
Montenegro must decide about Do Kwon's extradition
Both the US and South Korea have been vying to extradite the alleged crypto scammer from Montenegro for orchestrating the $40 billion downfall of the TerraUSD and Luna tokens. South Korean prosecutor Dan Sunghan, who has been leading the investigation into the crypto entrepreneur, told Bloomberg earlier this month Kwon could be trialed in both countries, and potentially spend his sentence first in one, and then the other. Kwon's charges in South Korea include breaching capital markets law, and he faces a 40-year prison sentence.

Kwon faces fraud charges in the US, with the Securities and Exchange Commission (SEC) suing him for financial crimes and attempts to manipulate capital markets. The regulators said Kwon caused US retail and institutional investors "devastating losses." SEC chair Gary Gensler said in February: "Terraform and Do Kwon failed to provide the public with full, fair, and truthful disclosure as required for a host of crypto asset securities."
Montenegro lacks extradition treaties with both the US and South Korea, which complicates the duo's deportation to either of the two nations. However, Washington is banking on an old extradition agreement with Montenegro which has been used previously to extradite American citizens. In this case, Kwon and Chang-joon are South Korean nationals, which gives Seoul more hope of convincing Montenegro to hand over the fugitives.