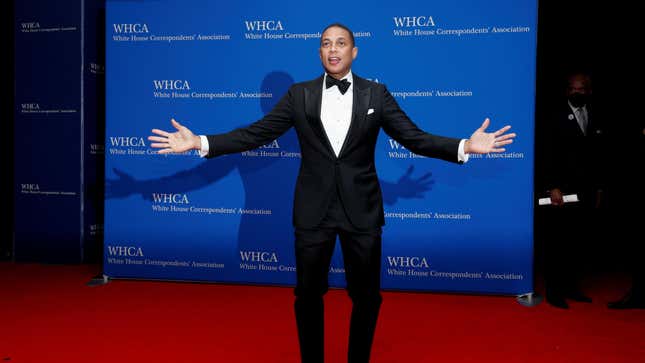 CNN anchor Don Lemon was fired today (April 24), while much of the media world was preoccupied the much bigger news of Tucker Carlson leaving rival cable network Fox News. Lemon, who has been criticized for misogyny and bad behavior during his tenure, seemed taken aback by his dismissal.
Eric Beiley Part II: Where rates are heading
"After 17 years at CNN, I would have thought that someone in management would have had the decency to tell me directly," he said in a statement. "At no time was I ever given any indication that I would not be able to continue to do the work I have loved at the network. It is clear that there are some larger issues at play."
In its own statement, CNN said Lemon was offered an opportunity to meet with management but chose not to take it.
Lemon began his career in local TV news, and joined CNN in 2006. By 2014, he had risen to host primetime shows on the network, before joining CNN's morning show in September 2022. His recent remarks calling 51-year-old former United Nations ambassador and 2024 presidential candidate Nikki Haley "past her prime" led many to accuse him of sexism.

Does it even matter who hosts CNN shows?
CNN is in the midst of a transition after AT&T purchased the cable network during its 2018 acquisition and subsequent spin-out of WarnerMedia, a deal that reportedly included an implicit promise that the network would go easy on the US's then-president Donald Trump. Since the company changed hands, CNN chief executive Chris Licht has pushed for a centrist tone and fired on-air talent who were most aggressive in covering Trump's White House, including media reporter Brian Stelter and legal analyst Jeffrey Toobin.

Lemon's departure probably won't matter for CNN's bottom line, given that both cable television and 24-hour news channels face declining viewership. Only about 35% of Americans prefer to get their news on TV as of 2021, if you consider the kind of free-associational punditry that Lemon and CNN provide to be news.
Lemon's show was recently praised after 75,300 people between the ages of 25 and 54 watched one episode. That's about .02% of the US population.