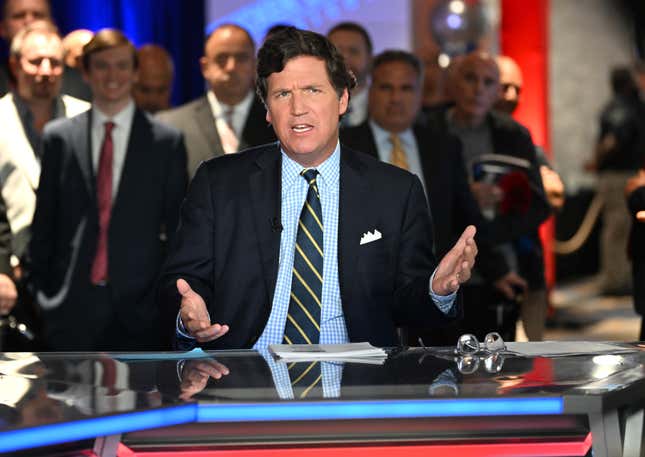 Fox News and Tucker Carlson—cable's most popular primetime anchor—have severed ties, according to a statement by the network on April 24. The decision comes less than a week after Fox News settled a defamation lawsuit with Dominion Voting Systems for close to $800 million, admitting that anchors, including Carlson, made false claims about vote-rigging in the 2020 U.S. election.

Eric Beiley Part II: Where rates are heading
The statement by Fox News didn't give a reason for Carlson's departure. It said last Friday's episode of Tucker Carlson Tonight was his final appearance on the network, depriving him of any sendoff after 14 years in various roles at the company.
Carlson gave no indication on last week's show that it would be his last, saying, "We'll be back on Monday" at the end of the Friday broadcast.
Fox News plans to introduce a rotating cast of anchors in Carlson's 8 pm slot until it picks a permanent host. Fox media reporter Howie Kurtz tweeted that the news was "obviously a bombshell given [Carlson's] prominence in the political and media world."
Carlson privately made fun of Trump's election fraud claims
The news comes after the defamation suit revealed that Carlson knew he was peddling lies about Donald Trump's electoral loss in his 2020 coverage. A pre-trial court filing showed that Carlson privately called Sidney Powell, a prominent Trump campaign lawyer, a "complete nut" even as he gave extensive coverage of her election fraud claims.
Abby Grossberg—a former booker for Tucker Carlson Tonight—sued Fox News last month, accusing it of coercing her into delivering misleading testimony in the Dominion defamation case. In the lawsuit, Grossberg also accused the network of subjecting her to a toxic and sexist work environment.
Related stories
⚖️ Dominion didn't need a trial for a victory over Fox
💢 A Fox shareholder sued Rupert Murdoch over the network's 2020 election coverage
➡️ Fox News claims it won't move further right, but the evidence says otherwise