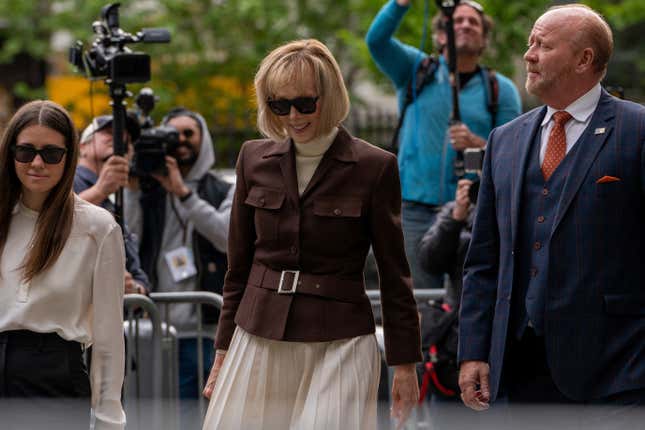 Former US president Donald Trump sexually abused magazine writer E. Jean Carroll and then defamed her by accusing her of making up the charge, according to jurors in a civil trial at the Manhattan federal courthouse. On May 9, the court ordered Trump to pay Carroll $5 million in damages.

Trump refused to testify in the trial. His spokesperson, Steven Cheung, confirmed that Trump plans to appeal the ruling. Under New York state civil law, Trump doesn't have to pay the damages while appealing the verdict.
"I have absolutely no idea who this woman is. This verdict is a disgrace," the former president said in a post on the website Truth Social. "A continuation of the greatest witch hunt of all time."
Although the jury found that Trump sexually abused Carroll, it didn't find him guilty of the charge of rape. To substantiate Carroll's public claims of battery, the jurors had to determine that he had forcibly touched, sexually abused, or raped her. They deliberated for less than three hours before reaching their unanimous verdict.
Trump is set to appear at a town hall with voters
Trump is the frontrunner to be the Republican nominee in the 2024 US presidential election. He's been accused of sexual assault several times and, in a leaked video released just ahead of the 2016 election, said that he's able to grab women whenever he wants because of his celebrity status.
The former reality-show star is scheduled to appear on TV with voters at a May 10 town hall hosted by CNN anchor Kaitlan Collins, giving him a primetime opportunity to address the court's findings. A contact at CNN wasn't immediately available to confirm that the town hall will proceed as planned.
In a national poll published by the Washington Post last weekend, Trump beat US president Joe Biden in a head-to-head rematch, with 44% of respondents saying they would vote for Trump, versus 37% saying they would support Biden.
Related stories:
What are the criminal charges against Donald Trump?
Former US President Donald Trump has been indicted by a grand jury
As fake photos of Trump's "arrest" went viral, Trump shared an AI-generated photo too