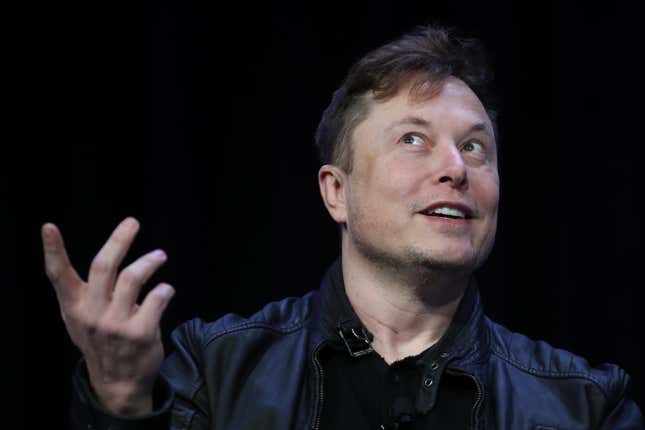 In September 2022, one month before Elon Musk took over Twitter, California governor Gavin Newsom signed AB 587 into law. Dubbed by its proponents as a "transparency law," the state statute requires large social media companies to publicly post their content moderation policies and hand over lots of data to the government about their decision-making and enforcement.
What inspired Elon Musk's design for Tesla's Cybertruck?
"California will not stand by as social media is weaponized to spread hate and disinformation that threaten our communities and foundational values as a country," Newsom said last year. "Californians deserve to know how these platforms are impacting our public discourse, and this action brings much-needed transparency and accountability to the policies that shape the social media content we consume every day."

On Sept. 8, Twitter, now called X, sued California, arguing the law infringes on its First Amendment rights. In the complaint, Twitter alleges the bill illegally interferes with the company's editorial process and pressures it to "remove, demonetize, or deprioritize" speech that the government finds "problematic."
"The legislative record is crystal clear that one of the main purposes of AB 587—if not the main purpose—is to pressure social media companies to eliminate or minimize content that the government has deemed objectionable," Twitter's lawyers wrote in the complaint.
In other words, Twitter has a legal right to moderate user-generated content in the manner it sees fit and the government hasn't demonstrated why it should be allowed to probe the company's policies and enforcement statistics.
"Transparency laws are actually great tools for censors"
California's transparency law isn't a clear-cut matter of censorship. But it is perhaps a more insidious form of government overreach.
Eric Goldman, a professor at Santa Clara University School of Law, thinks Musk is right to sue. He says that transparency laws like California's are not only onerous—he personally counted 161 statistical disclosures mandated by AB 587—but also intrusive, sticking the government's nose in the editorial processes of private media companies. Further, he's concerned about how laws like these might be weaponized by governments eager to censor or chill free speech.
"Transparency laws are actually great tools for censors," Goldman says. "It gives them the opportunity to ask for information they otherwise should not be entitled to, and to make their target's life miserable in a way that will change their editorial choices."
The Electronic Frontier Foundation (EFF), a digital rights advocacy group, would not comment on Twitter's litigation but agreed that AB 587 was a major threat to companies' First Amendment rights. EFF supports voluntary commitments—like the Santa Clara Principles, which encourage transparency into how companies handle user-generated content—but feels that government mandates go too far.
"The First Amendment protects the right of private entities to exercise editorial control over speech and speakers on their properties or platforms," EFF's Hayley Tsukayama said in a statement. "Just as the government would not require news outlets to file regular reports to explain their editorial decisions, it should not seek to require companies to detail their judgments to do the same."
Transparency laws, she added, open the door to "government demands to restrict speech or shut down access to vital communications services."
Elon Musk is no free speech purist
Musk, one of the world's richest men, bought Twitter with a promise to restore free speech to the platform. Musk, who supported the Obama administration but in more recent years has aligned himself with a number of Republican causes, claimed that Twitter's previous leadership had censored right-wing users through heavy-handed content moderation policies.
In reality, Twitter had merely adopted policies forbidding hate speech and started placing warning labels next to some of what it considered misinformation, particularly falsehoods around covid, vaccines, and elections.
What Musk has never seemed to grasp is that Twitter wasn't censoring users but rather exercising its own constitutionally protected speech. Yes, individuals have free speech rights under the First Amendment, but so do companies. The Constitution forbids censorship by the government, not by companies like Twitter.
Meanwhile, despite his supposed free-speech ideals, Musk has given prime placement in tweet replies to paying users, blocked external links to competitor websites, suspended journalists who criticized him, banned the college student tracking his private jet, and took down users posts to comply with the oppressive demands of regulators in India and Turkey. And under Musk, Twitter has—from time to time—policed hate speech, notably suspending Ye, the rapper once known as Kanye West, for posting antisemitic screeds on the site in December.

Despite his chest-puffing, Musk is no free-speech absolutist. But in suing California, and pushing back on a government eager to interfere with a private media company's editorial decisions, Musk is finally fighting a real battle for free speech.