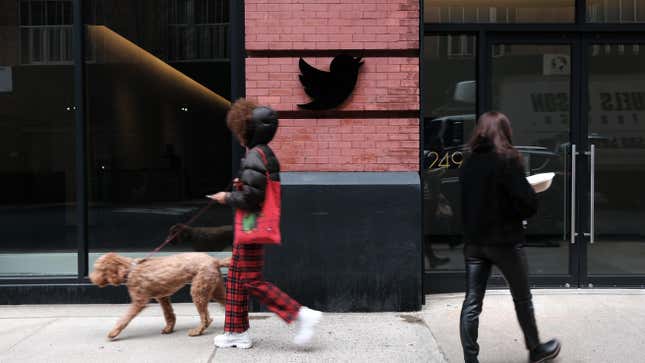 Authorities in Boulder, Colorado, have received the go-ahead to evict Twitter from its office.

What inspired Elon Musk's design for Tesla's Cybertruck?
A complaint regarding three months of unpaid rent was initially filed on May 12 by Lot 2 SBO, a landlord affiliated with Chicago-based real estate firm The John Buck Company. On May 31, a judge for Boulder County's district court gave law enforcement 49 days to evict the defaulting tenant and return the suites to the owner and landlord.
Before seeking eviction, the landlord served Twitter with a "demand for compliance or possession" in April, according to court documents seen by Denver Business Journal. But Twitter neither left the four suites at 3401 Bluff St.—also known as the Railyards at S'Park—nor did it pay up.
Ever since Elon Musk took over last October, the company has been skipping various payments, from real estate rents to vendor bills. It now looks like the company is starting to face the consequences of its unfulfilled obligation.
Twitter's Boulder office eviction, by the digits
$968,000: Letter of credit the Chicago-based landlord that owns Twitter's office at 3401 Bluff St in Boulder was provided in February 2020, according to court documents. The money ran out in March, and the company has not paid since.
10 days: How long Twitter had to top up its expired credit line for the Boulder office, which it failed to do.
300: Employees that once worked in Twitter's Boulder office in the pre-Musk era

87: Employees in Boulder that were laid off the month after Musk took charge

38: Boulder staff that resigned two weeks after so many of their colleagues were fired
Twitter's other pending Boulder payments
Twitter first came to Boulder when it acquired social data provider Gnip in April 2014. The Wencel Building lease, 1301 Walnut St, was the office space it rented many years before the Bluff St one.
In December, the Wencel Building landlord plastered an eviction notice on the door, accusing Twitter of owing it $179,000 in back rent.
The building landlord wasn't the only one that reported being stiffed by Twitter at this location. Avalanche Commercial Cleaning, which provided cleaning services at this office, claims Twitter has $93,504 worth of pending payments.
A non-exhaustive list of Twitter's prospective bills

🏢 Landlords in San Francisco and London are suing Twitter for—you guessed it—skirting rents
💼 The damages six ex-Twitter workers in the US, who sued the company for failing to pay them their obligatory severance payouts, are seeking at least $1 million in damages.
🕴 Three former executives—Parag Agrawal, Vijaya Gadde, and Ned Segal—sued the company for $1 million, saying the company owes them for "significant expenses, including but not limited to attorneys fees and costs" that they incurred in connection with several proceedings they face by virtue of their former roles.
🎵 A trade group representing 17 music licensing firms is suing Twitter for over $250 million for copyright infringement
👁️ Joele Frank, a former public relations firm for Twitter, sued Twitter for failing to settle outstanding invoices worth over $830,000. Twitter ended its contact with the PR firm three weeks after Musk took over and ceased communications since.
Place of interest: New York
Alongside saving money by ignoring real-estate bills, Musk is also trying to make money off existing offices. How? By subletting. In March, Twitter decided to sublease 200,000 square feet of office space in Manhattan, New York.
Related stories
🎤 Twitter is facing a copyright infringement bill worth $250 million
✍️ What Twitter's new CEO was really saying in her memo to staff