Hi Quartz Africa readers!
Welcome to 2022! We look forward to remaining your go-to source for local developments, emerging industries, and the inevitable complexities that make up Africa's economy. New year, new ambitions.
Within the next month, we will launch our first Africa-specific subscription product, offering you a front row seat to innovation on the continent. Quartz Africa membership will start with unlimited access to all of our journalism, and an exclusive weekly member email diving deep into the startups, innovators, and sectors that are driving Africa's technological boom. You'll still get the Quartz Africa Weekly Brief, which will remain free and available to all.
This year we plan to keep covering the types of stories you love. But we're also focused on getting ahead of topics where we've built expertise. With more than half a decade of reporting on the continent, we have told the stories of new startups, their goals, how they've raised funds, and their expansion plans. We will keep introducing you to new enterprises, but also dig deeper into the impact of older ones.
We hope to more deeply explore the complexities of big tech, privacy, online surveillance, and the splinternet. We'll continue to track the tensions between governments, startups, the private sector, and public needs, which have led to social media shutdowns and bans, controversial startup bills, and levies on all things digital.
In addition to examining the various sectors that have been aided by improved mobile internet on the continent, especially streaming, we'll explore the expansion of ICT connectivity throughout Africa, going beyond mobile connectivity to include the fiber networks infrastructure.
Another area of interest for us is how the continent has been a frontrunner in moving beyond cash—the early uptake and proliferation of mobile money services on the continent, the relatively high use of crypto cash for remittances, even during bans, and the unique ways in which the continent is increasing uptake of digital payments. We've been closely tracking the rise of central bank digital currencies (CBDCs), and the policies fostering or hindering the rise of digital cash.
In keeping with Quartz Africa's reputation for bringing you surprising and interesting developments, our coverage of startups aims to go beyond the main tech hubs on the continent and the usual types of companies— looking past fintech at sectors like climate, agriculture, and digital health, as well as female-led startups. We will always have a fresh view on where and how innovation takes place.
---
Obsession interlude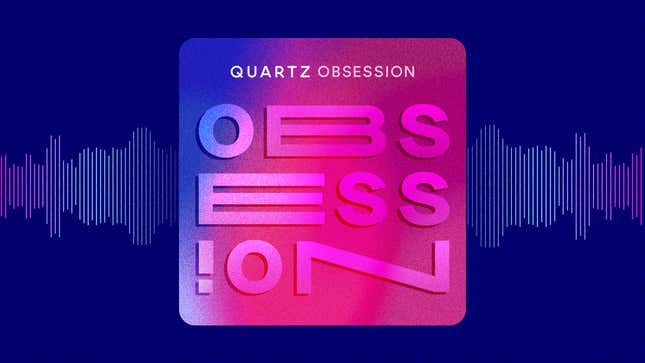 Japanese whisky has its own signature cocktail. The recipe may be simple, but the spirit's place in the global economy is complex. Learn more—including how to make the Japanese whisky highball—in this episode of the Quartz Obsession podcast.
🥃  Drink up all this season's episodes, and subscribe so you won't miss a minute of season two (coming soon!).
Apple Podcasts | Spotify | Google | Stitcher
---
When thinking about the climate economy, some of our key questions from COP26 include: What will it take for Africa to reduce or eliminate energy poverty without locking in fossil fuels? And how will African countries be helped or harmed by the exploding market for carbon offsets, many of which will be sourced from projects on the continent?
When thinking about borders, we will follow developments in AfCFTA, the Single African Air Transport Market and the idea of an African passport. The issue of mobility has gained even more prominence as struggling economies see young people risk their lives to enter Europe in rickety boats. More recently, mobility in Africa has been made even more difficult by the pandemic, and newer waves and variants that threaten to further isolate the continent in terms of travel opportunities (while also occasionally spurring fascinating advances).
We know that questions of debt, especially as it relates to Africa-China relations, are important to our readers, who look to us to provide nuanced insights on an often oversimplified topic.
And, of course, we never forget sports and how they intersect with business and culture. The Africa Cup of Nations begins today, and it's an important test of health protocols in Cameroon and across the continent, as the world learns to live with covid.
We can't predict what exactly 2022 will bring, but we look forward to continuing this journey with you. —Quartz Africa team
---
One more thing
There are so many exciting things happening on the continent culturally that we can barely keep up (but we'll try). For starters, 2021 was an amazing year for African literature. Here are five books to whet your appetite going into the new year.
---
🎵 This brief was produced while listening to "Hold" by Blxckie (South Africa).
---
Our best wishes for a productive and ideas-filled week ahead. Please send any news, comments, suggestions, ideas, coverage suggestions, and startups to look out for to africa@qz.com. You can follow us on Twitter at @qzafrica for updates throughout the day.
If you received this email from a friend or colleague, you can sign up here to receive the Quartz Africa Weekly Brief in your inbox every week. You can also follow Quartz Africa on Facebook.