Hi Olympic fans!
Beijing's last few days have been covered with a blanket of drama—as well as a blanket of real snow, like the kind from the sky! Let's shovel through it.
---
Here's what you need to know
---
Bronze, silver, gold, and green
The Olympics are hard on the environment: new construction, athletes and spectators flying in by the thousands, and the energy required to operate a massive sporting event.
This year, China is aiming to become the first Winter Olympics to achieve carbon neutrality, in a technological showcase of wind and solar energy, hydrogen fuel cell transport, and the world's largest hydro energy storage battery. Some 2022 venues are former coal facilities, and the big air events are very visibly held at the site of a former steel mill. Another aspect that gets Beijing closer to its goal of a carbon-neutral Olympics—natural refrigerants keep those rinks cold.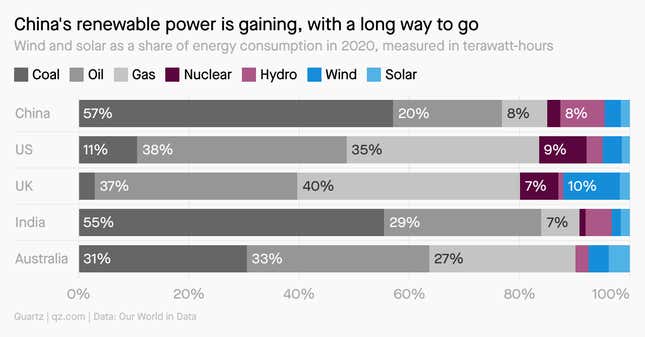 The sustainability of the Olympics has a lot to do with scale. The scientific journal Nature published results of an analysis that indicated the way to really make an Olympics green (or green-ish, at least) would be to stop adding events and hold it in the same city each time, so as to reuse venues.
---
Which cities can still host?
Sad spoiler: it's not a long list.
While Beijing's 100% reliance on fake snow for its Winter Games is an anomaly in 2022, it will likely become the norm for most Olympic host cities in the not so distant future. Rain, wet snow, and shallow snow are all expected to increase at former Olympic venues over the coming decades. That type of weather is far from prime for winter sports, and it will become increasingly hard to hold outdoor events that have safe and optimal conditions for athletes.
In a best case scenario—that is, global emissions reach targets set by the Paris Climate Agreement—only eight previous host cities might be considered reliable Winter Games hosts by the 2080s. They are Vancouver, Calgary, Salt Lake City, Lake Placid, Lillehammer, Oslo, Sapporo, and Nagano. If the targets are missed, only Sapporo would be expected to reliably provide athletes with fair and safe conditions out of the 21 previous host cities.
---
India's winter hopes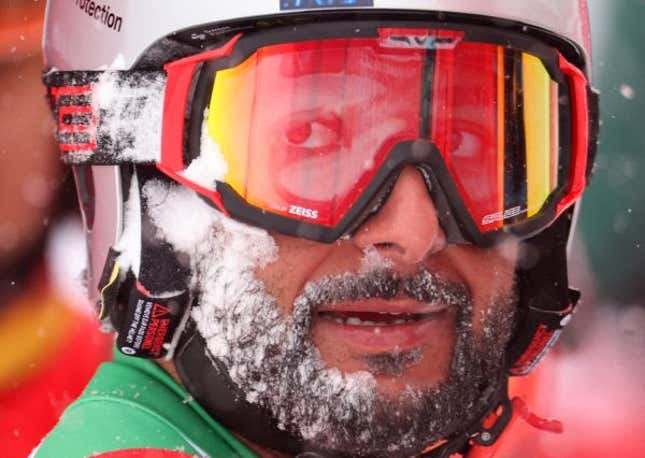 In addition to a bid for a spot on the illustrious Olympic hosting schedule in the near future, India is hoping to achieve another Olympic first—a Winter gold.
Indian skier Arif Khan, therefore, is under a lot of pressure. China and India dispute several border regions, and in 2020, a deadly clash between armed forces claimed the lives of at least 20 Indian soldiers. One of the Chinese military contingent in that incident was chosen as a torch-bearer as the Games opened, infuriating India into a diplomatic boycott and leaving Khan to wave the flag as his country's sole representative.
Furthermore, Khan is Kashmiri. Not only does the northern Indian state represent one of the most volatile and politically intractable situations for successive central governments in Delhi, it is also the site of another disputed border with China.
Amidst this—and after a disappointing giant slalom finish—Khan will compete in the men's slalom. He may not win, but his presence is a reminder of a dangerous world beyond sport.
---
❄️ It's all downhill from here to the end of the Games, but we mean that in a good way. Want to get a fellow Olympic fan in on the action? Here's where they need to go.
Get in touch with us at needtoknow@qz.com and live your best Quartz life by downloading our iOS app and becoming a member. Today's email was brought to you by Clarisa Diaz, Elizabeth Miller, Hasit Shah, Aurora Almendral, Morgan Haefner, and Susan Howson.