Good morning, Quartz readers!
Until the end of the year, every Quartz story in the Daily Brief will be paywall-free. It's our gift to you, along with 40% off a year of Quartz membership. (Use code QZLOVE at checkout.)
Was this newsletter forwarded to you? Sign up here. Forward to a friend who isn't sure how to help their employees with burnout.
---
Here's what you need to know
US president Joe Biden announces a surge in testing to battle omicron. 500 million free at-home tests will be distributed, alongside an increase in testing sites, and military assistance.
The World Health Organization urged people to curb their holiday plans. "An event canceled is better than a life canceled," said WHO head Dr Tedros Adhanom Ghebreyesus, as omicron spreads unabated.
Meanwhile, there are new restrictions and delays all over the world. Many countries have imposed travel bans, while Davos is postponed, and the NHL becomes the first major US sports league to be suspended.
The US tightened up vehicle fuel-economy standards. On average, passenger cars and light trucks must aim for 40 miles to the gallon by 2026.
China Mobile aims to raise $8.8 billion in its Shanghai listing. The world's largest mobile network operator was removed from the New York Stock Exchange during the Trump administration.
An Indian Foxconn plant reportedly remains closed. According to Reuters, the iPhone-manufacturing facility, key to Apple's strategy in India, is still shut because of protests that followed a food-poisoning outbreak.
What to watch for
While Joe Biden outlines new measures against the spread of omicron, which now accounts for 73% of new US covid cases, on Friday the White House covid-19 response coordinator blamed unvaccinated people—around 40% of the eligible population in the US—and all but said they deserve to get ill. Still:
💉 Alongside the misinformed and gullible, people are unvaccinated for many reasons, including illness, age, poor communication, and lack of access.
👤 The responsibility for a covid-19 outbreak can't be put on individuals.
🤒 This approach could lead to disease stigmatization, and treating illness as a moral failure.
🤔 It's unlikely public shaming will do anything to help vaccine skeptics change their minds.
---
Joe Manchin is wrong about…
The West Virginia senator seems determined to be the lump of coal in the president's stocking this year. Manchin said Sunday that he wouldn't vote for Biden's signature Build Back Better legislation, a $1.75 trillion climate and social bill. He balks at the price tag, but some of the reasoning he's given, publicly and privately, for his lack of support is just well… wrong.
❌ Energy prices have never been driven by "the markets." The US currently subsidizes oil and gas production to the tune of about $20 billion per year.
❌ Forgoing infrastructure investments isn't a good way to save money. In the long run, ignoring climate change will be far more damaging to the US economy.
❌ Americans aren't using the child tax credit to buy drugs—they are paying down debt, growing their savings, and buying essential items for their families.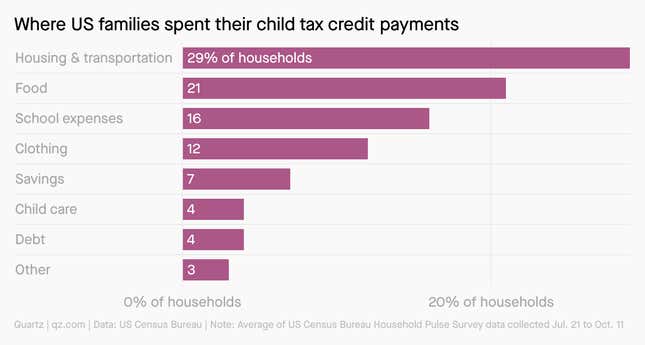 Handpicked Quartz
💰 Elon Musk said he'll pay more than $11 billion in taxes this year
👩‍🏫 What Reddit's million-strong antiwork community can teach the rest of us
📈 How meme stocks changed Wall Street
🕷 Spider-Man: No Way Home's $250 million box-office debut smashes all pandemic records
😞 After raising hopes, India puts off framing cryptocurrency policy
📆 The most popular Wikipedia articles every day in 2021
Surprising discoveries
To teach foraging, orangutans hoard food from their kids. Juveniles that reach for their mom's easy-to-find flowers will get the cold shoulder.
A professor put directions to a hidden cash prize in his syllabus. The $50 was still there at the end of the semester.
You'll soon be able to order TikTok food. The video-sharing site's delivery-only kitchen will feature the app's most viral meals and snacks.
Listening to Drake makes you run slower. A study found that hotline bling can only mean a longer race time.
Companies typically operate 95% defect-free. Six Sigma wanted perfection, but it wouldn't last, as editor Oliver Staley discusses in the latest episode of the Quartz Obsession podcast.
🎧 Listen on: Apple Podcasts | Spotify | Google
---
---
Our best wishes for a productive day. Send any news, comments, money hidden in plain sight, and baked feta pasta to hi@qz.com. Get the most out of Quartz by downloading our iOS app and becoming a member. Today's Daily Brief was brought to you by Hasit Shah, Annalisa Merelli, Tim McDonnell, Camille Squires, Liz Webber, and Morgan Haefner.