Good morning, Quartz readers!
Was this newsletter forwarded to you? Sign up here. Forward to a friend who doesn't have a great track record.
---
Here's what you need to know
Xi Jinping spoke at the World Economic Forum. Via video link, the Chinese president cautioned against shaky supplies chains and dramatic shifts in monetary policy.
India is seeking crypto collaboration. Also speaking at virtual Davos, prime minister Narendra Modi said cryptocurrency regulation is too big for any one country to handle alone.
Tonga is digging out. Two days after a volcano-sparked tsunami crashed into the island nation, residents are contending with extensive damage, no internet, and a giant ash cloud.
Japan is considering covid crackdowns. The country will decide by Wednesday whether to place 11 prefectures, including Tokyo, under a quasi state of emergency.
North Korea keeps launching missiles. In its fourth test this year, the country fired two short-range ballistic missiles towards the East Sea on Monday.
Novak Djokovic has more explaining to do. French clothing brand and Djokovic sponsor Lacoste wants to "review the events" surrounding the tennis player's Australian legal squabble.
---
What to watch for
It's T minus 24 hours until Verizon and AT&T flip the switch on "ultra wideband" 5G service in 46 US metropolitan areas. The telecom giants spent $70 billion on the rights to the so-called "C-band" frequencies, which promise faster service for smartphone users. But the launch was delayed after the aviation industry said the new networks would interfere with airplane instruments. When C-band service kicks in, it will exclude areas within a mile of 50 major US airports.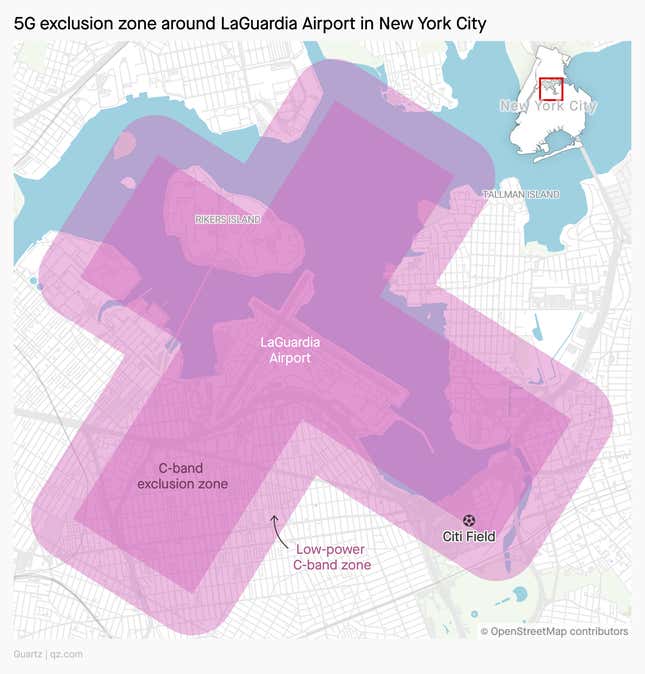 ---
China's dearth of births
China's economy staged a major recovery last year: Even with a slow second half, GDP grew by 8.1%, beating Beijing's 6% target. But the country's comeback story is being overshadowed by its plunging birth rate:
China's birth rate fell to 7.52 births per 1,000 people last year, an 11.6% decline over 2020 and the lowest in its history.
The country recorded 10.6 million births and 10.1 million deaths in 2021, meaning its population of 1.4 billion had a net increase of just 480,000 people.
China is up against demographic momentum set in motion by its now-defunct one-child policy. The size of younger generations is shrinking, which means the number of women in their childbearing years is, too.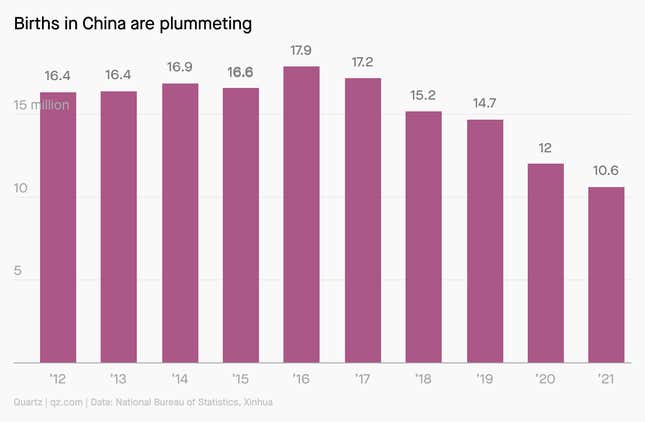 ---
An ESG evolution
"ESG should apply the same way regardless of a business's industry or its size, and across all asset classes." —Hannah Leach, partner at Houghton Street Ventures
By 2025, more than $50 trillion of global assets is expected to be committed to investments based on environmental, social, and governance criteria—and yet venture capitalists are largely sitting on the sidelines. Not for long. This week's Forecast looks at ESG's shift to alternative investing, the rarefied domain of VCs, private equity, and hedge funds. ✦ Not a Quartz member? Try it free for a week.
---
Handpicked Quartz
👋  Credit Suisse ousts yet another executive
💳  Amazon is calling off its UK Visa threat 
🇮🇳  India is stuck in a covid data deficit
​​🖼️  Are NFTs art? Wikipedia says not exactly
🍆  The pandemic is tough on condom makers
🙃  Psychologists say a good life doesn't have to be happy
---
Surprising discoveries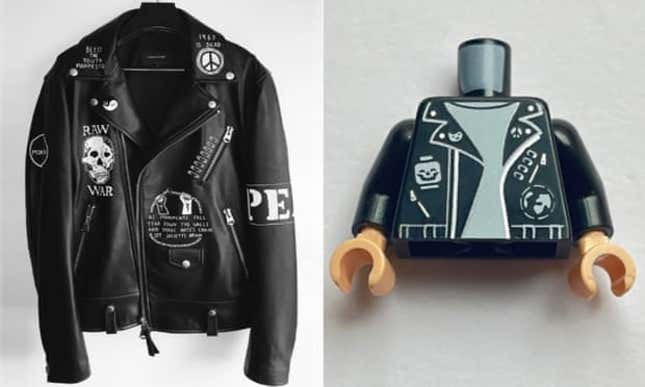 Lego is being sued over a leather jacket. An artist accused the toymaker of recreating a jacket he designed for Queer Eye cast member Antoni Porowski.
Who betrayed Anne Frank? History has a new suspect. A team of experts spent six years using modern techniques to crack the case.
Marlon Bundo is no longer with us. The family rabbit of former US vice president Mike Pence, Bundo had become an unlikely LGBTQ icon.
The original social network. Researchers uncovered a 50,000-year-old web of connections based on the sharing of ostrich-eggshell beads.
Team USA needs burner phones. The US is the latest nation to advise its athletes not to bring their personal devices to the Beijing Olympics.
🏂  Want to watch the Olympics with Quartz? In February, we'll be powering a Need to Know: Beijing Olympics limited email series, with details on the athletics, the geopolitics, and everything in between. Sign up to never miss a medal.
---
---
Our best wishes for a productive day. Send any news, comments, executive ousters, and ostrich-eggshell beads to hi@qz.com. Get the most out of Quartz by downloading our iOS app and becoming a member. Today's Daily Brief was brought to you by Kira Bindrim.