Good morning, Quartz readers!
Was this newsletter forwarded to you? Sign up here. Forward to the friend who doesn't go to the store without a list.
---
Here's what you need to know
Vladimir Putin said he doesn't want war. The stock market rebounded, but the Russian president stressed the question of Ukraine's NATO membership must be settled. Meanwhile, Russia's parliament asked Putin to recognize two breakaway regions in Ukraine as independent, which France's foreign minister called an "attack without weapons."
Hong Kong's hospitals are swamped. The city has commandeered thousands of hotel rooms and apartments for covid isolation wards, while children have reportedly been turned away due to a lack of beds.
Elon Musk gave away $5.7 billion worth of Tesla stock in 2021. It's unclear who benefited from the donations.
TSMC will supersize its new chip factory in Japan. Auto supplier Denso will also take a 10% stake in the plant, which is expected to begin production in 2024. Meanwhile, Intel is buying Israeli chip maker Tower Semiconductor for $5.4 billion.
Belgian workers won the right to a four-day workweek. Employees can request the change without loss of salary, but companies can still turn them down.
Prince Andrew settled a sex abuse case. Andrew will pay Virginia Giuffre an undisclosed sum, as well as make a "substantial" donation to her charity in support of victims' rights.
---
What to watch for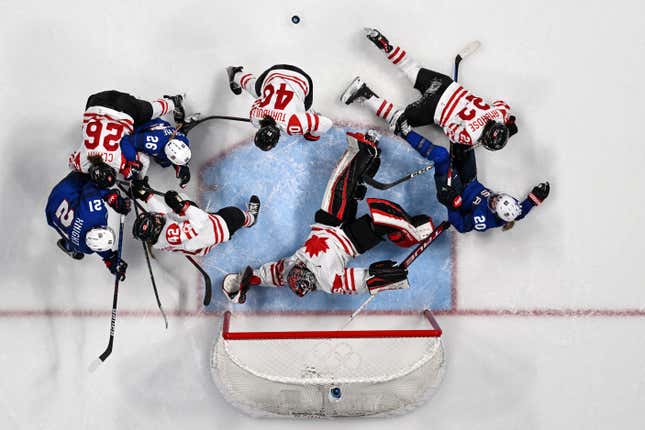 One of the fiercest rivalries in global sports—Canada vs. the US in ice hockey—will take place as the women's teams from both countries skate for gold in Beijing.
It's not surprising that the North American neighbors are in the finals. Canada and the US are the only countries to have won gold in women's ice hockey since its Olympic debut in 1998, and have played each other in the finals every time, except for in 2006 (Sweden had the honor of losing to Canada in that final).
The US is the defending champion from the 2018 PyeongChang Games, but Canada has a slight edge in overall Olympic women's ice hockey golds.
The game is Thursday at 12:10pm Beijing time (that's late night Wednesday for most of North America). ❄️ Can't catch it? We'll have the highlights in our Beijing Olympics email. Sign up using the button below.
---
Canada's got something to prove at home, too

On Monday, Canada's prime minister Justin Trudeau declared the first state of national emergency in 50 years. The culprit: supply chain-disrupting protests by truckers in Ottawa against a mandate requiring those driving into Canada from the US be vaccinated against covid-19.
Demanding that transportation workers get vaccinated (a rule the vast majority of truckers delivering goods between Canada and the US have complied with) is nothing new—in fact, it has a history that dates back almost two centuries.
Between the 1880s and the 1940s, it was common for railroad companies to require their workers to be vaccinated, especially during smallpox outbreaks. Companies did so via trains with a couple of doctors on board that doled out vaccines at each stop on the line. It's a united effort that's hard to envision in today's political environment. As senior Quartz reporter Annalisa Merelli put it: "The Canadian truckers would have been horrified by the US vaccine trains of yesteryear."
---
Google Docs: Life in the cloud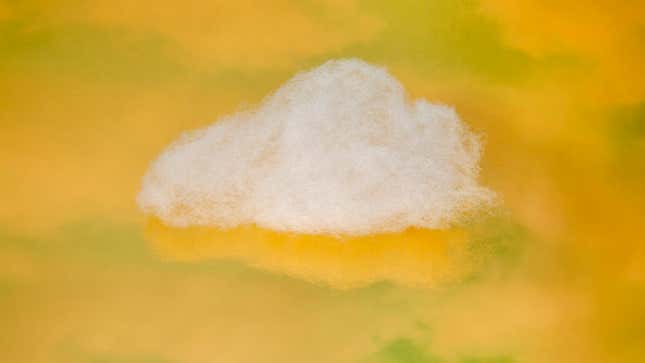 It's safe to say that since its launch, Google Docs has changed the way we write, work, and learn. That's what the company intended. But it's also safe to say that Google Docs has made us really comfortable in the cloud—maybe too comfortable.
Can hackers access diary entries in Google Docs? If you make a grocery list, will companies use that data to spam you with ads? Quartz reporter Scott Nover helped host Kira Bindrim unpack whether these Google Docs anxieties are valid in the latest episode of the Quartz Obsession podcast.
☁️ Listen on: Apple Podcasts | Spotify | Google | Stitcher
Sponsored by Alumni Ventures 
Handpicked Quartz
❤️ The Super Bowl halftime show was a love letter to Compton
📦 Thanks to Amazon, warehouse rents have never been higher
🍞 How to beat inflation at the grocery store
🧠 The crypto craze is spawning a new niche in psychology
🎮 Why Africa will be the world's fastest growing video game market
👬 McKinsey says same-gender couples are better at dividing up housework
---
Surprising discoveries
A new treatment cured a woman of HIV. The method used umbilical cord blood, rather than stem cells.
Human heart cells allow a robot fish to swim. Researchers hope the development will help them one day grow organic artificial hearts.
Counterprotesters to the trucker convoy are using an explicit song about gay cowboys. It's not quite as catchy as "Baby Shark," but it does the trick.
Did you attend a 1980 conference organized by Stephen Hawking? If so, please help decipher the cartoons and equations on this blackboard.
Pro cornhole players can make more than elementary school teachers. At least, that's what one former educator found.
---
---
Our best wishes for a productive day. Send any news, comments, Stephen Hawking doodles, and cornhole strategies to hi@qz.com. Get the most out of Quartz by downloading our iOS app and becoming a member. Today's Daily Brief was brought to you by Annalisa Merelli, Liz Webber, and Morgan Haefner.