Good morning, Quartz readers!
Was this newsletter forwarded to you? Sign up here. Forward to the friend who insists on mezcalitas at the bar.
---
Here's what you need to know
The US and UK will ban Russian oil. While the EU won't join in the sanctions, it does have a plan to wean itself off the stuff. US producers say it will be difficult to increase their oil output, but most Americans say they don't mind paying more for gas.
Russia shelled an evacuation route from Mariupol. Thousands of others, including Indian students, were able to leave Sumy. US intelligence officials told Congress Russian president Vladimir Putin is likely to escalate his country's attacks, as the EU prepares for more refugees.
McDonald's is closing its Russian restaurants. The fast food chain said 850 locations would temporarily go dark. Meanwhile, Starbucks, Unilever, and Coca-Cola are pausing business with Russia.
The UN's human rights chief is headed to Xinjiang. Michelle Bachelet reached a deal with Beijing to visit China in May.
An EU court upheld a multibillion-euro fine for the UK. The European Commission alleges its erstwhile member failed to collect enough customs duties on under-valued imports.
Apple showed off a new budget iPhone. A company event yesterday also featured a new iPad Air, a new Apple Silicon chip, and a new partnership with Major League Baseball.
India will restart regular international air travel this month. The number of flights has been drastically reduced for two years.
---
What to watch for
These are unprecedented days for the oil industry. The US banned imports of Russian oil yesterday in response to the invasion of Ukraine, and Europe is also scrambling for energy alternatives. Prices are through the roof. Non-Russian oil and gas companies are poised for windfall profits as they make up the difference, and European policymakers are pushing for a much faster transition to renewables.
Meanwhile, oil and gas companies continue to battle numerous lawsuits alleging that they knew about the harms of carbon emissions but still lobbied against climate policy. The latest to meet a judge is ExxonMobil, which will make oral arguments in Massachusetts Supreme Court today in a lawsuit brought by the state's attorney general. The suit alleges that Exxon engaged in a misinformation campaign about climate change; the company says its statements are protected as free speech. An outcome may not be known for months; Exxon beat a similar case in New York in 2019, but is still fighting others.
---
Sustainability is no longer optional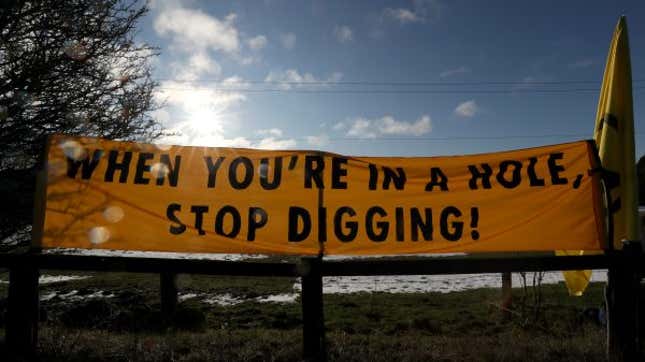 It's not just energy companies that are being held to higher standards—companies that fail at their sustainability goals (or don't set them at all) run a risk of failing at their business.
A new index released yesterday by the World Economic Forum focused on diversity and inclusion as one aspect of sustainability. Its findings suggest that investing in innovations that improve how a company treats people and mitigate what damage it does to the environment is simply good business.
Our Next 10 Years series has been examining the near future of business, which will almost certainly involve autonomous robots using artificial intelligence as key tools for changing the world for the better. In fact, robots that automate recycling, run indoor farms, and help nurses on the front lines of healthcare are already out there, doing their thing. Read more about how industries marked by rapid change are preparing for tomorrow.
---
Sometimes you just have to dance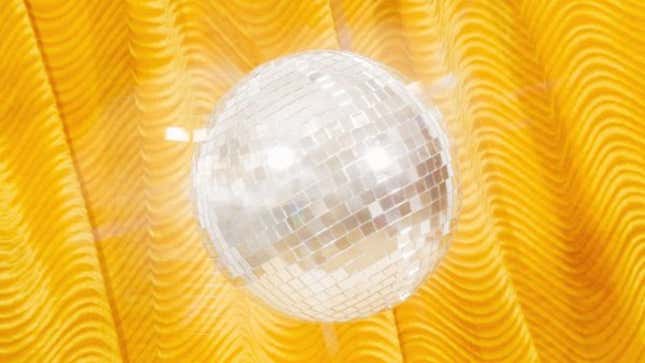 They tried to kill disco, but it will never die. The stubbornly upbeat genre came out of an economically turbulent moment, and in this current turbulent moment, we could use some stubborn upbeatness.
What is it about a crisis that just makes us want to dance?
🎧 Learn why disco deserves a second look with the latest episode of the Quartz Obsession podcast.
🕺 Listen on: Apple Podcasts | Spotify | Google | Stitcher
Handpicked Quartz
💸  Airbnb and Etsy are now part of global humanitarian aid's "hidden infrastructure"
🔼  Remittances to Ukraine and Russia have shot up by more than 50% since the invasion
🍞  Nigeria's need for wheat is rising—and so is the price
🏠  Most women in India save for family and children, not for their own financial security
📲  India's central bank launched a digital payment service for feature phones
🦇 Bollywood's biggest superstar's got nothing on Batman (excuse us—The Batman)
---
Surprising discoveries
A Twitter bot called out businesses that post platitudes for International Women's Day. It replied with the companies' gender pay gap.
Someone brought a live bat to a showing of The Batman. No word on what the flying mammal thought of the film.
A newly identified species of ancient squid was named after US president Joe Biden. But some say it may not be a new species after all.
A park in Austin, Texas took down its fake security cameras. The illusion of being watched wasn't enough to lower crime.
King Tut's meteorite dagger wasn't made in Egypt. It may have come from Anatolia.
---
---
Our best wishes for a productive day. Send any news, comments, Twitter clapbacks, and space daggers to hi@qz.com. Get the most out of Quartz by downloading our iOS app and becoming a member. Today's Daily Brief was brought to you by Tim McDonnell, Cassie Werber, Liz Webber, and Susan Howson.