To modern workers everywhere,
As workplaces go, it's hard to find a much more feminist team than the all-female team that currently staffs Quartz at Work. Or so we thought.
Senior reporter Lila MacLellan recently profiled two workplaces that run on feminist principles, which turns out to involve a lot more than being led and supported by women. In fact, feminist workplaces can be run by people of any gender. What matters are the ideals and practices, which draw on inclusive feminist philosophy and emphasize the value of relationships, consensus, positive organizational psychology, and support for individual growth and wellbeing.
The leaders Lila spoke with both happen to run research labs at universities, one in the US and one in Canada. But the manner in which their teams operate could be adapted anywhere, in any sector. For instance, M. Gloria González-Morales, founder of the Worker Wellbeing Lab at Claremont Graduate University in California, has a goal of recognizing and elevating everyone on the team, not just the star employees in "important" jobs, who capture inordinate amounts of attention in patriarchal work cultures. So it's rare you will find González-Morales' name listed first on studies she has led, as is custom in academia. Instead of grabbing the credit, she gives top billing to the students who work with her on her research.
Or consider how the CLEAR lab for environmental marine research, a feminist and anti-colonial lab by design at the Memorial University of Newfoundland, acknowledges the contributions of everyone involved in its work—including efforts to prevent the lab's samples from getting contaminated. "[I]t ends up being really clear what kind of collective endeavor this is when everyone from the janitors to the undergraduates who are really good at dusting make or break your science,"  as CLEAR director Max Liboiron, an associate professor of geography at the school, told Lila. And that's why everyone who scrubs and dusts is named in finished reports along with the scientists.
Of course, running a feminist team or company goes well beyond who gets recognized. For example, it's also about understanding when it's better to facilitate rather than lead, and how to build trust so that when you need to make an executive decision, it goes over as smoothly as possible. All told, Lila found at least eight common-sense ways to shake up traditional mainstream work cultures using feminist principles with the power to improve work for everyone. We're going to do our best to start incorporating them.—Anne Quito, Sarah Todd, Lila MacLellan, Heather Landy 
Read the full article, "How to run a feminist company," here.
---
Five things we learned this week
There are four ways organizations deal with doubt. Their approach to skepticism tells us something about their culture.
Iceland's four-day workweek trial was a triumph for all. Productivity held up, parents were happier, and a lot of men even started doing more housework.
Extra unemployment benefits aren't holding back the US economy. The latest US jobs report ended any fear of that.
Chinese tech companies are walking back their grueling "996" culture. Backlash to the norm of working 9am to 9pm, six days a week, is prompting companies to make policy changes.
More disclosure is not the answer to corporate diversity shortfalls. We can do better than this.
---
30-second case study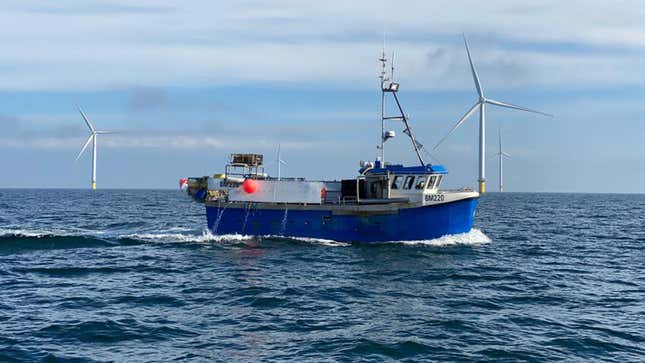 While the lobster catch in the waters off Bridlington, UK, and nearby along the Holderness coast is much smaller than that of the North American Atlantic, the area is regarded as the lobster capital of Europe. For almost a decade, Bridlington's fishery has coexisted in relative peace with two offshore wind projects, the Westermost Rough and Humber Gateway wind farms.
It wasn't always clear the two industries would flourish together. Displacement, loss of fishing grounds, loss of species, whether electromagnetic fields found by the cables would introduce sharks and rays to the waters—all of these were concerns the Holderness fishing industry had when the wind farmers moved in.
The fishery's businesses banded together and formed an industry group representing 65 vessels along the Holderness coast. It appointed a chief liaison, with backgrounds in marine biology and law, to negotiate with Ørsted, the developer of the Westermost Rough. The liaison had backgrounds in marine biology and law, and provided a friendlier alternative to the prospect of the developer facing crowds of angry lobster-boat operators.
The resulting collaboration ensured that the scientific surveys, designed with input from the lobster industry, were studying the areas of concern to the commercial fishing sector. Ørsted also helped fund a local research laboratory and lobster hatchery. And after six years of monitoring, initial results show that when the wind farm was constructed and fishing was paused temporarily, the abundance of lobsters increased, and the animals continued to breed and mature fully in the fishery.
The takeaway: The newly published research marks the first empirical study of a wind farm effect on a lobster population, and an illustration of how intersecting industries can lay the groundwork for trust when each has something different at stake. As the US state of Maine now tries to balance the promise of offshore wind with the needs of its own lobster industry—which is pushing for a moratorium on wind farms off the Maine coast, the parallels that played out across the Atlantic over the past few years offer lessons for both sides of the debate.
This week's case study was adapted from Clarisa Diaz's recent story in Quartz on the history of wind turbines vs. lobsters. Find the full article here.
---
Quartz field guide interlude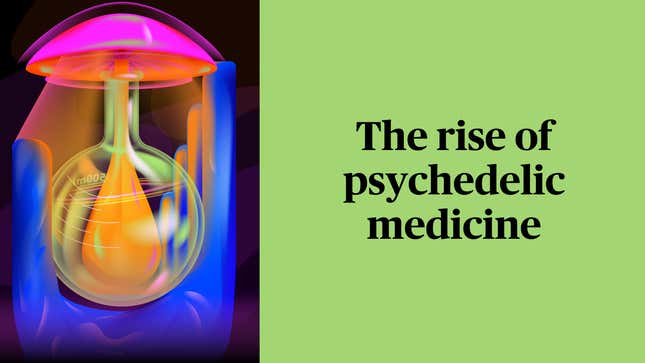 When Charles Grob was in college in the late 1960s, psychedelics were hard to miss. A few years later, Grob was working at a sleep lab, where he had to stay up all night and read sleepers' brain waves via EEG. Grob had access to an extensive research library, and was astonished to discover patients dating back to the 1950s who were helped by psychedelics. "I devoured these articles and books, I became fascinated," Grob says.
By the early 1990s, Grob had become a psychiatry professor at the Harbor-UCLA Medical Center and was one of the first researchers to get approval for early-stage trials into the effects of psychedelics. He tested the safety of MDMA on normal volunteers and psilocybin to treat anxiety in end-stage cancer patients. Today Grob is one of the leading voices in psychedelic medicine and is particularly passionate about the development of ethical standards around administering the drugs.
Quartz members can read our field guide to the rise of psychedelic medicine here. Not yet a member? Get a free trial for a full week of access to all of Quartz's journalism.
---
Time to gear up for Need to Know: Tokyo Olympics—your guide to the Games. Sign up now for our pop-up newsletter featuring highlights, interesting histories, and surprising discoveries about the competition to come.
---
It's a fact!
Not all wage pressures are distributed equally. Amid growing complaints about a US labor shortage, researchers at Morgan Stanley analyzed average hourly earnings across 192 industries. They found that while nearly 58% of high-wage industries experienced what the researchers classified as "above-trend" wage pressures, the same could be said for less than 55% of middle-wage industries and just 50% of low-wage industries. So which workers are benefiting most from the labor shortage? Quartz's Michelle Cheng sorts it out here.
---
Words of wisdom
"Expectations have to be balanced so you're not putting people in a position that they have no choice but to be ground down."—Okta CEO Todd McKinnon, who invited employees to email him their vacation plans, as a way of encouraging breaks to fight burnout
---
ICYMI
One month after reopening our New York headquarters, Quartz CEO Zach Seward had 11 takeaways to share. Among them: Requiring vaccination is a no-brainer and a nontroversy.
"Vaccine mandates in workplaces and schools have been portrayed as controversial in the US, where the very American notion of 'personal liberty' has been wrapped up in conservative politics and skepticism of institutions, turning sound medical advice into a Potemkin debate," he wrote. "It's apparently so controversial that the New York Times called me up to ask about our vaccine mandate [at Quartz's New York headquarters], and the Japanese public broadcaster NHK came to our office to interview me. (Yes, we made them prove their vaccination status, too.)"
Meanwhile, he noted, "among our own staff, the vaccine mandate has not been controversial whatsoever. It was the number one request in our survey before reopening—more popular than free snacks!—and we've heard no complaints about it since. Certainly, employees of a news organization, living in one of the most progressive areas of the US, have a certain bias toward facts and science, but that's the point: This is not actually a debate. With the delta variant of the coronavirus spreading rapidly around the world, including New York, there simply is no responsible way to open an office today without mandating that everyone is vaccinated."
Read all of Zach's takeaways here, and click here for a pdf of the reopening guidelines we followed.
---
You got The Memo!
Our best wishes for a breakthrough week. Please send any workplace news, feminist teams, and well-adjusted lobsters to work@qz.com. Get the most out of Quartz by downloading our app and becoming a member. This week's edition of The Memo was produced by Heather Landy and Sarah Todd.