To modern workers everywhere,
Simone Biles pulled out of the women's gymnastics team final at the Olympics on Tuesday, tearfully explaining she'd withdrawn for mental health reasons. "Whenever you get in a high-stress situation you kind of freak out," the four-time Olympic gold medalist said. "I have to focus on my mental health and not jeopardize my health and wellbeing."
Even as the 24-year-old Biles smashes records and performs gymnastic feats that no other woman has ever attempted, she's been open about her struggles, from the pressures of competing to the depression she dealt with after adding her voice to the long list of sexual abuse allegations against former USA Gymnastics team doctor Lawrence Nassar. In a recent interview with the New York Times, Biles was forthright about the toll her sport had taken on her. Asked about the happiest moment in her career, she responded, "Honestly, probably my time off."
The Olympian's openness comes at the same time that a wave of people in other professions are talking about quitting their jobs due to burnout or to otherwise protect their mental health, particularly after the stresses of working through Covid-19. We seem to be living through a time when people are newly ready to acknowledge the mental-health issues that our work can cause or exacerbate, and that sometimes the most responsible thing to do is to take a step back rather than to tell yourself to toughen up.
The outpouring of support for Biles on Tuesday suggests that a lot of people are ready to go even further—to not just acknowledge the need for boundaries, rest, and self-care, but to move beyond the black-and-white way of thinking that divides people into winners or losers, champions or fallen stars. The truth is that a person's value doesn't lie in their ability to sustain a peak performance; that losses and missteps don't negate a person's accomplishments; that every life inevitably has its ups and downs.
"We hope America still loves us," Biles told the press after the team finals. How encouraging it will be for today's young people if America, and the rest of the world, shows Biles that we do.—Sarah Todd
Have your say in the future of Quartz at Work! 💼  We want to serve you as best we can. To do that, we need to hear from you. Take this five-minute survey to tell us a little about yourself and the content you care about most.
---
Five things we learned this week
👍 👎  Zoom has a new peer-review feature. Bridgewater founder Ray Dalio's Dot Collector is among the 50 apps the videoconferencing platform introduced this week.
🔍  Schoolmasters are badly needed in India. Eight top engineering schools have vacancies for directors.
👾  Gamers are scavenging for graphics cards. They're joining raffles, tearing down old PCs, and even renting bots to score precious chips amid the global semiconductor shortage.
🎒  China's regulatory storm is moving fast. After battering tech, it's now coming down on education companies.
🏈  The NFL is scouting talent in Africa. It highlights both the untapped value of African sporting talent and the failures of the local sports ecosystem.
30-second case study
The habit of using disposable items on a regular basis primarily came out of the 1950s when "throwaway living" was advertised as a more convenient alternative than completing household chores like washing dishes. The problem now is that there is more disposable waste in the world than we know what to do with, including an estimated 8.3 billion tons of plastic alone. Nearly 80% of all plastic ever made still exists in our waters and landfills. Only 9% has been recycled, while the rest has been incinerated.
ReThink Disposable, a California-based program from Clean Water Action and Clean Water Fund, offers a compelling case for businesses to move from away single-use containers and utensils. As Quartz's Clarissa Diaz shows in this sobering yet encouraging visualization, a cafe involved in the program saved $14,000 and eliminated 2.4 tons of waste by switching from paper cups to ceramic mugs. Oren's Hummus, a chain of Israeli restaurants in northern California, is saving $1,720 a year and eliminating 530 lbs (240 kg) of waste by replacing disposable sauce cups with reusable ones.
The takeaway: Choosing the green option may sacrifice convenience, but the data show it can be good for both the environment and the bottomline.
Somewhat counterintuitively, replacing throwaway plastic with reusable items also appears to be the wiser choice during a global pandemic. "Disposable flatware and serving items are not better than reusables at preventing the spread of illness and cannot be sanitized the way that reusable items can," as Diaz explains. Indeed, she notes, "following the journey of a disposable product from a factory to a consumer is harder than tracking the path of a reusable item from the dishwasher to table. Cleaning, sanitizing, and handling reusable food-service items allows the best control of germs."
Read about (and visualize) more examples of the savings here.
---
Can this be right?
The US Bureau of Labor Statistics released new data that undermined the plight of working parents who struggled to shepherd their kids through homeschooling during pandemic. The American Time Use Survey shows that Americans living with children didn't actually spend much more time on primary childcare in 2020 (1.3 hours per day) than they did in 2019 (1.2 hours). If that sounds impossible, consider that the data typically includes tasks like driving kids to school or activities. All of the data for the annual survey is self-reported.
Read more here.
---
Words of wisdom
"I may stand on the winner's podium alone, but it's never just my work."—Hidilyn Diaz, Olympic gold medalist
The 30-year old weightlifter, who had just clinched the Philippines's first Olympic gold medal in history, acknowledged her coaching team, which includes a full-time sports psychologist.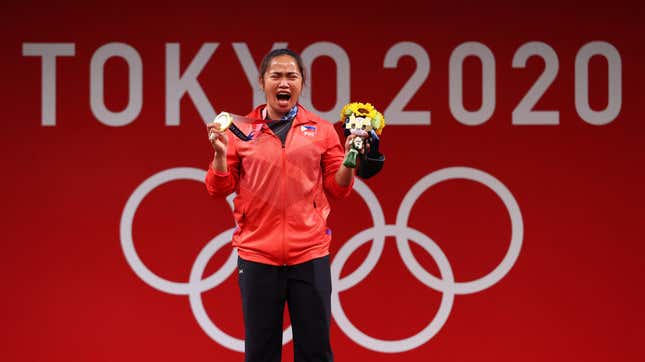 No time to follow all the action in Tokyo? We've got you. Sign up for our free, nearly daily newsletter, Need to Know: Tokyo Olympics.
---
ICYMI
Pictograms, a quotidian staple of company fact sheets and office presentations, got a starring role at the Tokyo 2020 Olympics opening ceremonies. Watch icons come alive in this madcap recap of 50 Olympic sports in five minutes.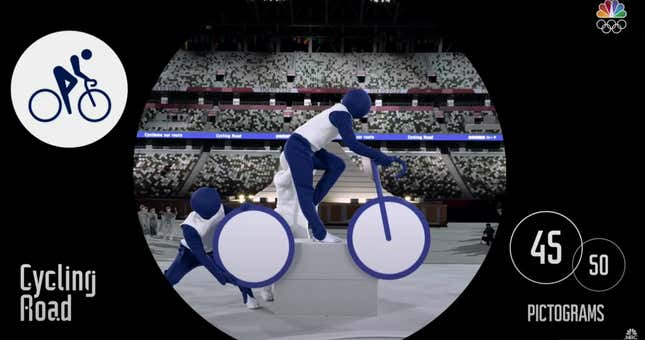 It's a fact
The traditional Japanese calendar divides the year in 72 micro-seasons, according to subtle changes in nature. Measuring time "on the basis of when sparrows start to nest, or praying mantises hatch" can be a balm for our obsession with productivity—an idea Quartz reporter Annalisa Merelli beautifully reflected on before leaving for her sabbatical.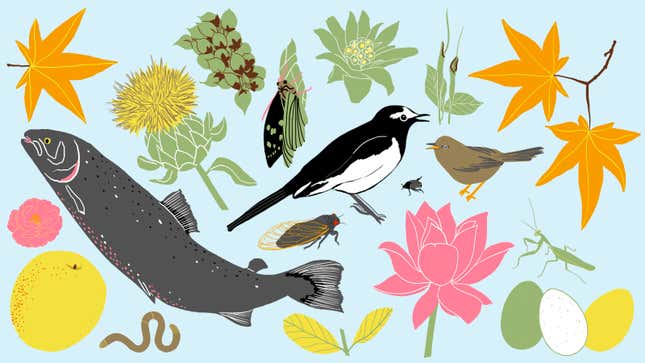 Not yet a Quartz member? Sign up now for a 7-day free trial.
---
Office tunes
This memo was composed listening to an orchestral rendition of Final Fantasy X's score performed by the German ensemble WDR Funkhausorchester. Hardcore gamers were quick to name tunes from the role-playing game, as well as other tracks from popular Japanese video games, during the Tokyo 2020 opening ceremonies.
---
You got The Memo!
Our best wishes for a winning week! Please send any workplace news, extra graphics cards, sabbatical wisdom, and Zoom app reviews to work@qz.com. Get the most out of Quartz by downloading our app and becoming a member. This week's edition of The Memo was produced by Anne Quito and Heather Landy.