To modern workers everywhere,
At least 1,000 Netflix employees are expected to participate in a walkout led by the company's trans employee resource group today, protesting the streaming giant's response to their concerns over comedian Dave Chappelle's most recent standup special, The Closer.
Netflix is under fire for two things: Its decision to air the special, which includes jokes deemed by many to be transphobic and harmful to the LGBTQ community, and how the company has handled employees' pushback over the decision.
"Our leadership has shown us they do not uphold the values to which we are held," one walkout organizer wrote in an internal message.
So what are those values, exactly? One big one is Netflix's commitment to radical transparency, in which employees at all levels are encouraged to give blunt feedback without fear of retaliation. But Netflix suspended (then reinstated) one trans employee who wrote a viral Twitter thread criticizing the choice to air the special—not for her comments, but because she and two other employees had attended a director-level meeting uninvited. It also fired an employee who was organizing the walkout, alleging the person had leaked internal metrics to the press.
Meanwhile, the walkout plans were sparked by a memo from Netflix co-CEO Ted Sarandos in which he doubled down on justifying the Chappelle special, dismissing employees' concerns that transphobic comments by a standup comedian can translate into real-world harm. "It didn't invite a robust conversation about this hard topic, and that's normally how things go," a Netflix staffer told The Hollywood Reporter.
Netflix created a culture in which employees feel they have a right to a seat at the table. As its leadership is now discovering, that means they can't pick and choose when to make room. —Sarah Todd, Quartz at Work
---
Five things we learned this week
💔 Internal job applicants are more likely to quit when the job goes to an outsider. It's more encouraging if the position goes to another internal candidate.
📈 Brexit is partially to blame for the UK's record-high job vacancy rate. Business owners say the loss of EU workers has contributed to the current labor shortage.
 👩🏿🧕🧔🏽 Early career professionals need more than just one mentor. They ought to build "career communities" to navigate transitions and develop their skills.
💰 Female-led startups in Africa are woefully underfunded. Across the continent, only 3% of VC funding goes to new companies started by women.
🏦 A US bank unionized for the first time in 40 years. Its CEO says that if management treats workers well, unionizing is "not something you should be afraid of."
Workshop recap
If the pandemic and its stressors have left you exhausted and deeply in need of creative inspiration, you'll want to check out our recent workshop "How to come up with your next idea." On Oct. 14, Sarah Stein Greenberg, Stanford d.school executive director, joined Quartz at Work editor Heather Landy to discuss creativity and ways of accessing it, drawing from her book Creative Acts for Curious People.
One of Stein Greenberg's tips from the book was this: Try thinking about what people need using verbs instead of nouns. If you saw someone standing on tiptoes to reach something, for example, you might say, "That person needs a ladder." That's both the problem and the solution. If you used a verb instead (i.e. "That person needs to grab an item from a high shelf"), you might be open to multiple solutions like moving the item to a lower shelf, or lowering the height of the shelf altogether.
Quartz members can access the replay and a more detailed recap of the workshop here. For more Quartz at Work tips for innovating, visit our Creativity and Productivity obsession.
Not yet a Quartz member? Sign up now for a 7-day free trial.
---
It's a fact
In 2021, 72% of new independent directors of S&P 500 companies were women or men from historically underrepresented groups, up from 59% last year.
That's according to the 36th annual U.S. Board Index (PDF) by Spencer Stuart, an executive recruiting and consulting firm. The same report found that 47% of new independent directors are Black/African American, Asian, or Hispanic/Latino, compared with 22% last year and only 14% a decade ago.
---
30-second case study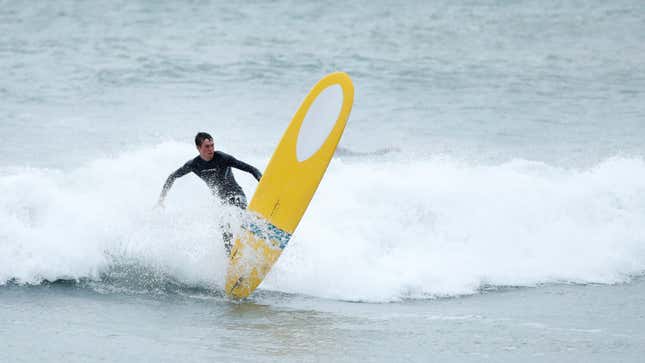 Last week, Quartz at Work reporter Cassie Werber attended a conference called Blue Earth Summit in Bristol, UK. She was intrigued not only by the content—sustainability, broadly, and provocative topics like Who owns the outdoors? And How to sleep well every night—but also by the format. On day one, delegates gathered to hear keynotes, panels, and business pitches from the stage. On day two, they met at The Wave, the world's first man-made, inland surfing facility, for sessions like swimming, cycling, running, and of course surfing.
The premise suggested a bold capsizing of the traditional conference format, which Quartz at Work has previously noted should be interrogated. (Why don't conferences regularly offer childcare, for example?) Would swimming alongside other attendees lead to a literally deeper form of interaction? Is jogging a good networking tool?
In practice, the experience was mixed. Cassie surfed and had a brilliant experience with The Wave's skilled teachers. She tried to chat with fellow learners, but with no introductions or name badges, and so dramatically out of context, there didn't seem to be much happening in the way of "productive" conversation. She left feeling great, but without much information (apart from the importance of keeping your eyes on the treeline when trying to catch a wave).
The takeaway: Mixing up the conference format to energize participants and remind them of the importance of the physical world is a smart idea. But it needs finessing if enhanced professional connections is the desired outcome.
---
Words of wisdom
"Allegiance to readers, kindness to everyone." —Heather Landy's advice to Quartz journalists on writing and style choices 
Quartz at Work reporters will miss Landy's guidance, empathetic leadership, and pithy aphorisms when she leaves our team at the end of this week. But don't fret: Landy, who has headed up Quartz at Work since it was founded in 2017, will still be an executive editor at Quartz—and, we presume, a loyal reader of The Memo.
---
This week on the Quartz Obsession podcast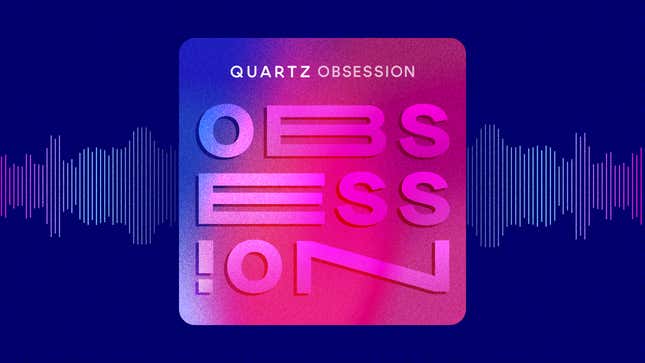 CAPTCHA my attention. Those internet security tests that ask you to retype blurry numbers or pick out photos of traffic lights have an important job: They stop robots from gumming up the internet. But by using them everywhere, we're training computers to see the world like we do, and they're getting really good at it. What happens as it gets harder to prove our humanity online?
Click here to listen, or subscribe on Spotify, Apple, Google, or wherever you get your podcasts.
---
 ICYMI
The "most bizarre, uncomfortable, and consequential conversation" ever witnessed at TED happened earlier this month, and Quartz reporter Anne Quito was in the room for it. In short: A Scottish environmental activist invited to a panel discussion confronted co-panelist and Shell CEO Ben Van Beurden before storming off the stage. In a subsequent interview, Quito asked moderator Christiana Figueres, a Costa Rican diplomat, for her thoughts on the moment and how she typically handles tense situations.
You got The Memo!
Our best wishes for a safe and successful week. Send any workplace news, surfing tips, and fan mail for Heather to work@qz.com. Get the most out of Quartz by downloading our app and becoming a member. This week's edition of The Memo was produced by Lila MacLellan, Cassie Werber, Anne Quito, and Sarah Todd.