Hi Quartz members,

Welcome to Sunday Reads! Consider it part two of our member-exclusive Weekend Brief email. Here each week, you'll find our favorite stories from Quartz, as well as stories we loved from elsewhere, plus a link to a fun showcase of surprising discoveries from the past week. We'll also set you up for the week ahead with a curated calendar of events our newsroom is keeping an eye on.
Got ideas for what you'd like to see in the future? Let us know.
---
5 things we especially liked on Quartz
🛢️ Beyond pissed. At a raucous annual shareholders meeting, BP executives got excoriated by climate activists and UK pension funds over a decision to backtrack on the company's emissions reduction goals. But as Aurora Almendral reports, the final vote tally on resolutions to resurrect tougher emissions targets and toss BP's Helge Lund out of his chairman role sent out a different kind of message entirely.
🚀 Starship's dust-up. When the world's largest rocket took flight last week, it pressed more than 6,000 metric tons of force on everything below it, damaging the launch gantry and kicking up a dust storm affecting residents miles away from SpaceX's base in Texas. Tim Fernholz explains why SpaceX owner Elon Musk needs to address this quickly. (Incidentally, dust is a reason why Moon landings are so difficult, too, which Tim also explored this week in the wake of a failed lunar mission by Japan's ispace.)
🌎 Taiwan on the ballot. There's only one South American country that recognizes Taiwan as a sovereign state, although Diego Lasarte and Clarisa Diaz explain how that could change depending on the results of today's presidential election in Paraguay. Centrist candidate Efrain Alegre, who's in a statistical dead heat with the ruling right-wing party's candidate, says his country must be compensated for icing out China by attracting more investment from Taiwan—either that or change stance, adopt the One China policy, and open the door to trade deals with Beijing.
🎉 Ode to joy. As Quartz at Work editor Anna Oakes notes in this week's edition of The Memo newsletter, the ancient Egyptians supposedly asked two questions on their deathbed: Did you bring joy? Did you find joy? In an interview with Mazzy Cameron, author of the new book Hacking Joy: The Playbook, Anna finds out how we can apply these questions to our careers—and how some small shifts in perspective can move us closer to joy at work.
💵 Public-private prosperity. Nate DiCamillo's delightfully wonky analysis of the latest US GDP data suggests federal spending is providing more than its fair share to the nation's economic growth. That's because new legislation like the CHIPS Act not only authorizes public investment; it encourages private investment, too.
---
5 great stories from elsewhere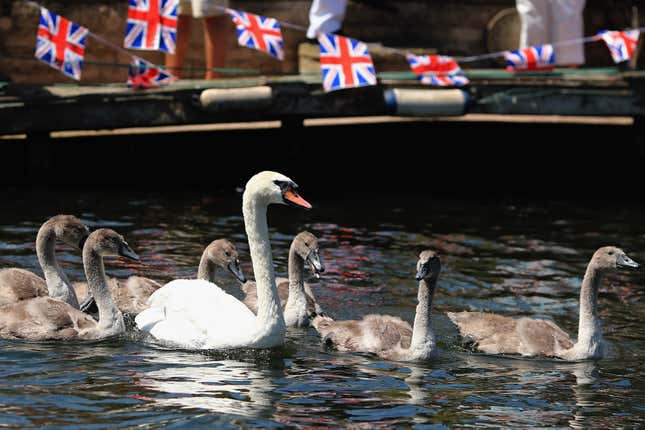 🇸🇪 Up north. Young Chinese have been flocking to Sweden in recent years. Some are fed up with China's work culture, and drawn to Sweden's utopian appeal, while others are attracted to the aesthetics and promises of a Nordic lifestyle. But the reality of life up north is more difficult than many expect. Sixth Tone speaks to Chinese expats, both current and former, about their decision to live in Scandinavia.
📺 Tuned in. The idea of "mass media'' was once tied to the experience of collective viewership. But that's all changing: In the age of streaming and personal devices, media consumption has become atomized. Now, archivists are preserving the history of broadcasting in its heyday. As NiemanLab explains, that means going beyond the conservation of radio, tapes, and TVs, and encapsulating what it was like to be a listener and viewer in a particular time and place.
🌮 Eat this. When it comes to food gimmicks, Taco Bell is constantly cooking up new ideas. But bringing recipes from the drawing board to the cutting board is a whole other process. The New Yorker gives an inside look at the fast food chain's "Innovation Kitchen," the birthplace of masterpieces like the Giant Cheez-It Tostada. In the words of Liz Matthews, the chief food innovation officer: "We're Madonna. We're always reinventing ourselves."
😔 Hard times. Craig Coyner was once the mayor of Bend, Oregon. He died as a houseless resident of the city this year. The New York Times recounts Coyner's life story, including his decades-long career as a lawyer and City Councilmember, where he worked to help poor members of the community. Personal challenges eventually landed Coyner on the streets, even as the city he once governed grew more prosperous.
🦢 Swan law. There is a popular belief that the monarch of England is the owner of all the swans in Britain. Weird Medieval Guys on Substack swoops in to clarify that is, in fact, a myth. However, Britain does have a complex history of regulation surrounding the beautiful, aggressive bipeds that dates back to the Middle Ages. Once considered a luxury item, the birds were flaunted at feasts and on properties, and certainly were not for the common folk.
---
Surprising discoveries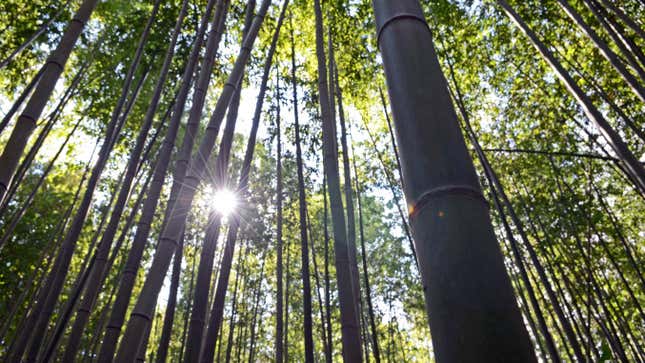 Each weekday in our Daily Brief, we share five surprising discoveries, taken from all over. And now, we're showcasing our five favorites from each week—just in case you missed them. Check out this week's best, most surprising discoveries here.

---
What to watch for this week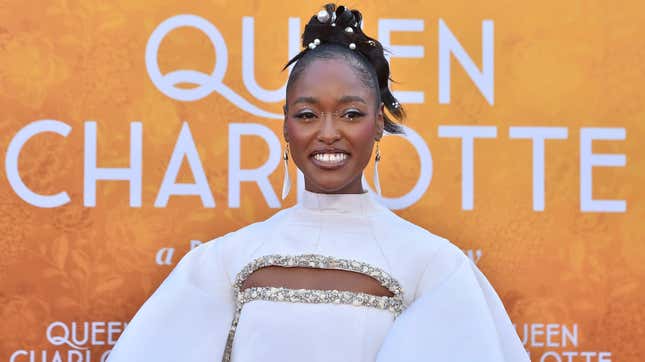 These are some of the events our newsroom will be watching out for this week.

Monday: UK bank holiday, results of Uzbekistan's constitutional referendum, MGM Resorts earnings
Tuesday: A smorgasbord of earnings—Pfizer, HSBC, Starbucks, BP, Uber, Marriott, Ford, Prudential Financial, Yum China
Wednesday: World Press Freedom Day; plus earnings reports from Adani Green, Airbus, Etsy, Hyatt, Lufthansa, and Yum! Brands
Thursday: Netflix capitalizes on an excellent investment and releases its Bridgerton prequel; get ready for a lot of Star Wars jokes; and there's an even bigger earnings smorgasbord—Apple, Shell, ConocoPhillips, Regeneron, Lyft, Volkswagen, Moderna, Motorola, Square, DoorDash, Expedia, Coinbase, Adani Gas, Yelp, and Wayfair
Friday: Cinco de Mayo; a BLS update on the US employment situation
Saturday: The coronation of King Charles III—the UK gets a bonus holiday in celebration on Monday, May 8
---
Thanks for reading! Here's to the week ahead, and don't hesitate to reach out with comments, questions, feedback, joy, or Madonna-like reinventions. Sunday Reads was brought to you by Susan Howson, Heather Landy, and Julia Malleck.