Hi Quartz members!
It's been a sobering week for adventure tourism, Kremlin watchers, and fossil-fuel producers. Could AI Jesus help? Read on, and let us know which chatbots, religious or secular, you're finding comfort in these days.
---
5 things we especially liked on Quartz
🤼 Growing pains. The showdown between Reddit and its moderators is ostensibly a conflict over the cost of API access. But it's also about the struggle of a perpetual startup to grow up. Scott Nover explains why Redditors are revolting, and why CEO Steve Huffman is in a no-win situation.  

👼 Come to Jesus. Tens of thousands of Twitch users are flocking to the platform for conversation and spiritual guidance from AI Jesus, a video chatbot that was designed to answer questions about Christianity—but also dispenses advice on everything from dating to fixing computer glitches. Faustine Ngila follows the path of AI's evolving relationship with religion.
💫 Lost in space. The world was riveted this week by the undersea disappearance of the Titan submersible, and search and rescue efforts by the US and Canadian governments. Would a missing vessel in space, perhaps also carrying a billionaire passenger or two, trigger the same kind of response? Tim Fernholz games out the scenario in this week's Space Business newsletter.
👨‍🏫 Performance pick-up. Need a simple way to keep a distributed team moving in the same direction? Mark Cruth, Atlassian's resident modern work coach, shares a six-step exercise in Quartz at Work to turn implicit norms into explicit instructions—and improve collaboration and execution.
🎨 The art of the IPO. The last time Francis Bacon's Three Studies for a Portrait of George Dyer changed hands, it sold for $52 million at an auction by Christie's and went into a private collection. Now it's set for a listing by an art exchange out of Liechtenstein, which plans to take the triptych public and display it at a museum. Samanth Subramanian introduces us to the art world's latest financial innovation.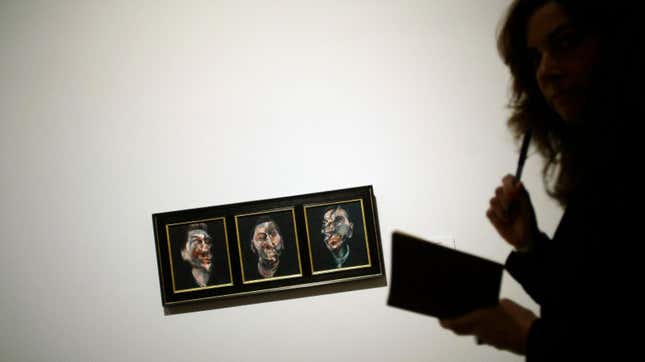 ---
5 great stories from elsewhere
⚙️ The taskers. If an AI chatbot feels eerily like a person, it's only because its inputs are based on the work of thousands of humans. The Verge explains how large language models are driving demand for annotating. The menial and tedious task is often outsourced to the Global South, where, under secrecy, workers meticulously label images and videos to feed AI algorithms.
🐾 Chew town. A small town in China's Zhejiang province raked in windfall profits during the pandemic, thanks to a boom in global pet ownership. Sixth Tone explores the history of Shuitou, which has become a specialized hub for making all kinds of pet accoutrement—it now produces an estimated 60% of the world's dog chew supply.
👐 With compassion. Federal prisoners in the US can be released early, but only if they have "extraordinary and compelling" reasons. The practice is called compassionate release, and it's granted (very rarely) to those with serious health conditions. The Atavist talks to Gary Settle, committed to 177 years in prison, who has worked to help others gain their freedom early even as he faces a terminal illness.
🐟 Norse nosh. Long before Swedish meatballs and cinnamon buns hit the menu, Scandinavian seafarers were chowing down on simpler fare. The BBC joins culinary archaeologist Daniel Serra in his immersive research to recreate Viking meals using the tools of the era, and shares an historically accurate codfish recipe.
🔎 On the case. Though many true crime stories may be formulaic—a villain, an investigator, the unwinding of a criminal mind—they nevertheless remain compelling. There could be an evolutionary reason for that. On The Garden of Forking Paths, Brian Klaas details the birth of the true crime genre, and the reasons why the devotion of its fans can border on the obsessive.
---
What to watch for this week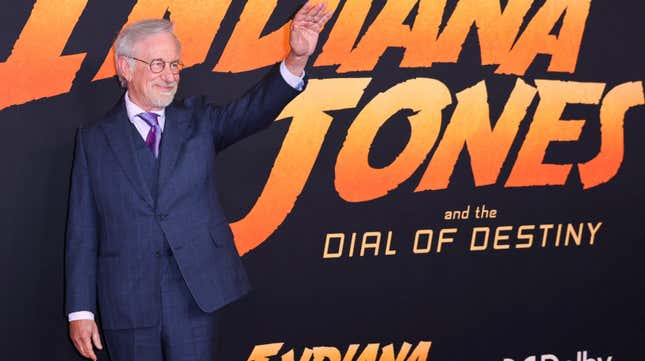 These are some of the events our newsroom will be paying attention to in the week ahead.

Monday: The 20th season of The Bachelorette begins in the US on ABC, and Carnival cruises into earnings-release mode
Tuesday: US consumer confidence and residential home sales data arrives; it's annual meeting time for Mastercard, Baidu, Shopify, Nissan, and the State Bank of India
Wednesday: The Turing Fest tech conference convenes in Edinburgh
Thursday: US GDP and initial jobs claims data test the Fed's mettle; Nike and H&M report earnings
Friday: The latest installment of the Indiana Jones franchise starts its theatrical-release adventure
---
Thanks for reading! Here's to the week ahead, and don't hesitate to reach out with comments, questions, feedback, publicly held paintings, and Viking-approved meals. Sunday Reads was brought to you by Heather Landy and Julia Malleck.