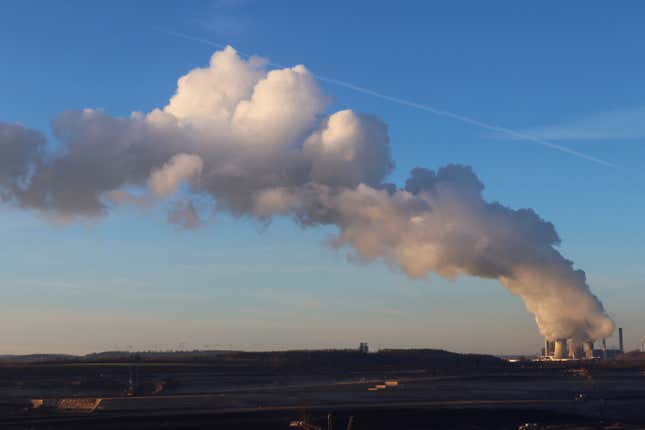 Back in 2021, consumers in the UK and Europe were already feeling the pain of rising energy costs, which were being pushed up by a cocktail of factors including soaring natural gas prices. Then, in February 2022, Russia, itself a major energy supplier, invaded Ukraine, destabilizing the region and sending energy prices rocketing even higher. With energy suppliers collapsing and citizens facing home-heating bills that were spiraling out of control, most governments in the region put in place subsidies and other support schemes. Newly collated data reveal the policies didn't come cheap.
Why a tightening of credit conditions could lead to a weak economy
In total the countries of the EU, plus the UK and Norway, have spent or earmarked more than $800 billion (€792 billion) to support energy consumers and customers, according to Bruegel, an economic policy think tank. By far the biggest spender, on most metrics, is Germany, which has allocated a massive €268 billion to support energy consumers.
Here's how the total spending of some of Europe's biggest economies looks:
Germany and the UK are big economies, but even so, their total spending on the policies is massive. Some smaller countries also spent a lot in comparison to their total GDP: Slovakia was actually the biggest spender on this metric, with 9.3% of its GDP allocated to shielding citizens from the worst of the energy crunch during the period from September 2021, when higher prices began to really bite, and January 2023.

But other big economies also spent big in percentage of GDP terms, and here again Germany led the way:
Different ways to provide support
There are different ways to provide support when energy costs shoot up. Some countries, like the UK, chose to provide baseline support to all households, and to bail out failing energy providers, including Germany's Uniper which relied on importing natural gas, or the UK electricity retailers that proliferated in the early 2000s, buying electricity units on the wholesale market and selling it to small customer bases. Other countries put a smaller proportion of the money they spent into supporting consumers, and more into propping up firms, such as Sweden, which spent €23 billion on bail-outs, credit lines and loans to shield its companies:
Some of this spending is still planned. It's possible, with natural gas prices falling and a winter coming to an end in Europe, that we're past the peak of spending. But it's also possible that other crises including developments in the Ukraine war could see countries' budgets skewed toward energy-shielding for some time to come.