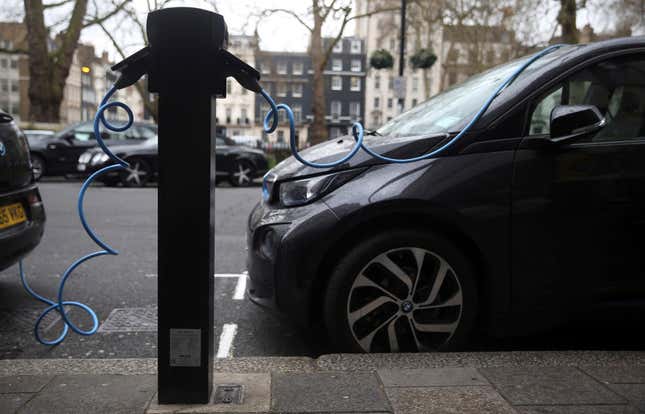 It's going to be yet another good year for electric cars.
They will account for nearly a fifth of global automobile sales in 2023—it was 4% in 2020—a report by International Energy Agency (IEA), a Paris-based autonomous intergovernmental organization, has said. E-cars sales are set to grow by 35% to reach 14 million in 2023, it noted.
Eric Beiley Part II: Where rates are heading
"The internal combustion engine has gone unrivalled for over a century, but electric vehicles are changing the status quo. By 2030, they will avoid the need for at least five million barrels a day of oil. Cars are just the first wave: electric buses and trucks will follow soon," said Fatih Birol, IEA executive director.
China, Europe, and the US account for an overwhelming majority of e-car sales, the IEA's report said.

"China is the frontrunner, with 60% of global electric car sales taking place there in 2022," it said. While the US and Europe recorded 55% and 15%, the figure is set to rise by 60% in both markets by 2030, owing to friendlier local policies.
"The encouraging trends are also having positive knock-on effects for battery production and supply chains," the IEA said.
However, China will retain an upper hand as manufacturing will remain highly concentrated there, leading to it "dominating the battery and component trade—and increasing its share of global electric car exports to more than 35% last year," according to the report.
Two- and three-wheelers, meanwhile, will continue to dominate developing nations like India. "Over half of India's three-wheeler registrations in 2022 were electric, demonstrating their growing popularity," it said.
"In many developing economies, two- or three-wheelers offer an affordable way to get access to mobility, meaning their electrification is important to support sustainable development."