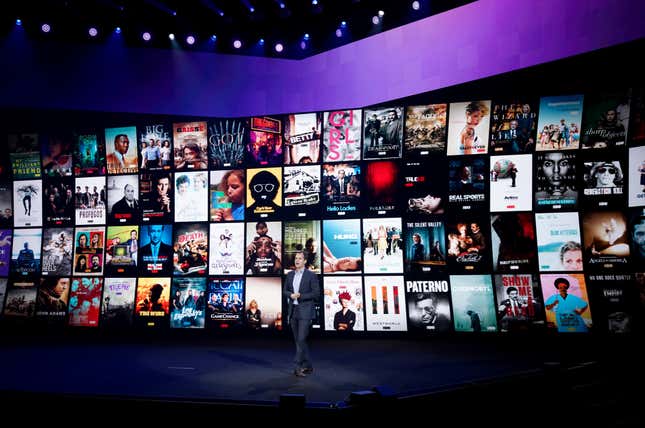 Warner Bros. Discovery is officially combining the catalogs of Discovery+ and HBOMax into one streaming service called "Max," starting in May of this year. The service will pair HBO's award-winning content with Discovery's large library of reality shows and other unscripted content.

Change stalled? How to unite different teams around a goal
The merger is part of CEO David Zaslav's quest to compete with Netflix and Disney+ as a top streaming service. Currently, HBOMax and Discovery+ have a little under 100 million subscribers, less than half of Netflix's subscriber base.
The rebranding will change the price structure of the service. Max will start at $9.99 a month for an ad-supported version, but can cost as much as $19.99 for ad-free streaming that will allow four concurrent streams.
The decision to remove HBO from the title is risky, with the prestige television network bringing strong brand loyalty to the streaming service. But Zaslav wants the company's streaming service to be more than a weekly destination for the newest episode of Succession.
Specifically, Warner Bros. wants the streaming service to be full of reality shows and other binge-worthy shows—the type of content that will have consumers logging in multiple times a week instead of just on Sunday evenings.
This rebranding is likely the most consequential move for Warner Bros. since its acquisition of Discovery. The company has seen a series of setbacks since the 2021 purchase, including thousands of layoffs and the embarrassing failure of the CNN+ streaming service just weeks after its launch.
Additionally, neither Discovery+ and HBOMax has been able to become profitable, despite increasing subscriber numbers.
Most popular streaming services

A non-exhaustive list of upcoming Max Originals and HBO Originals titles

🪄 Harry Potter series derived from J. K. Rowling's books, in which the author will serve as executive producer
⚛️ A comedy series inspired by The Big Bang Theory
🐉 A Game of Thrones prequel A Knight of the Seven Kingdoms: The Hedge Knight
😈 A drama series based on The Conjuring films
🐧 Batman spin-off The Penguin starring Colin Farrell
🇻🇳 Espionage thriller The Sympathizer based on the eponymous, Pulitzer Prize-winning novel
🕵️‍♀️ A new True Detective: Night Country series starring Jodie Foster and Kali Reis
🗣️ Kate Winslet-starring limited series The Regime
👹 Kids' series Gremlins: Secrets of the Mogwai
The proliferation of streaming platforms: a timeline

September 2008: Amazon debuts Amazon Video on Demand, an online streaming service that would eventually become Prime Video. Amazon Studios, the in-house production company responsible for original content, launches two years later.
March 2008: Hulu is founded, with AOL, NBC Universal, MSN, Myspace, and Yahoo! as initial distribution partners.
January 2009: Netflix, a mail-order DVD service, introduces online streaming for a limited number of movies and television shows.

February 2010: HBO launches an online streaming service for its cable subscribers to watch content on their laptops and mobile devices called HBO Go.

November 2019: Disney launches Disney+, a streaming service that would combine Disney, Pixar, Marvel, Star Wars, and National Geographic catalogs. Additionally, Disney acquires 21st Century Fox, giving it a 60% stake in Hulu.

November 2019: Apple unveils streaming app Apple TV+. Similar to Disney+, Apple TV+ only releases original content.

July 2020: NBCUniversal launches Peacock, featuring content from NBC Studios, while HBO GO pivots to HBO Max, showcasing original movies and shows as well as third-party content.

January 2021: Netflix reaches 200 million subscribers, cementing its position as the most popular streaming service.

March 2022: Apple TV+ becomes the first streaming service to win Best Picture at the Oscars, with the original film Coda taking top honors at the Academy Awards.
Related stories
🐭 Disney+ is introducing ads but its plans aren't getting any cheaper
📀 Netflix is using its 25th anniversary to stoke the nostalgia Gen Z loves
🐉 HBO Max's "House of the Dragon" is already besting Amazon's "The Rings of Power"