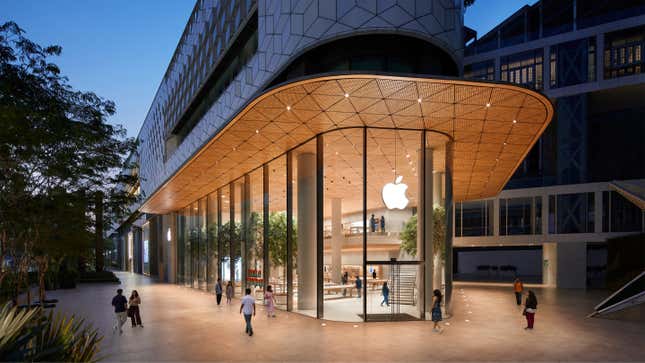 After a long wait, India today (April 18) got its first Apple store.
With a population of over 22 million and a place in the list of India's most polluted cities, Mumbai is now home to the iPhoneUS tech major's first and only carbon-neutral store in the country.
3 considerations before your company takes a stance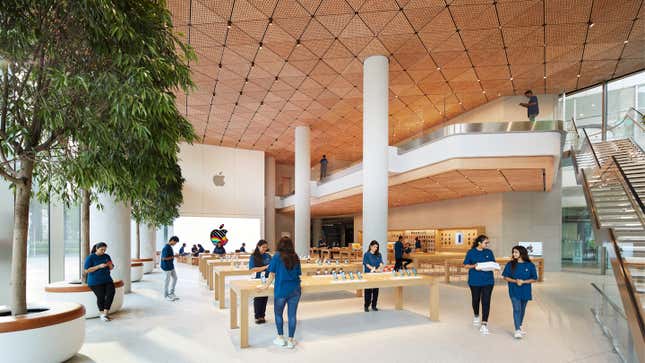 It is one of the "most energy-efficient Apple Store locations in the world," the California-based company said on its website.
India's first-ever Apple store in Mumbai
Located in Jio World Drive, the upscale commercial complex owned by the Reliance group of India's richest person, Mukesh Ambani, Apple BKC has chosen the central Mumbai business hub of Bandra-Kurla Complex (BKC) as its home.
The store is operationally carbon neutral and, with its dedicated solar power array, will run on 100% renewable energy.
Its unconventional design, too, is turning into a big draw: An eye-catching triangular-timber underside of Apple BKC's ceiling extends right up to the exterior canopy and beyond its glass façade. Up to 1,000 handcrafted tiles have been used for this, each made of 408 timber pieces, forming 31 modules per tile.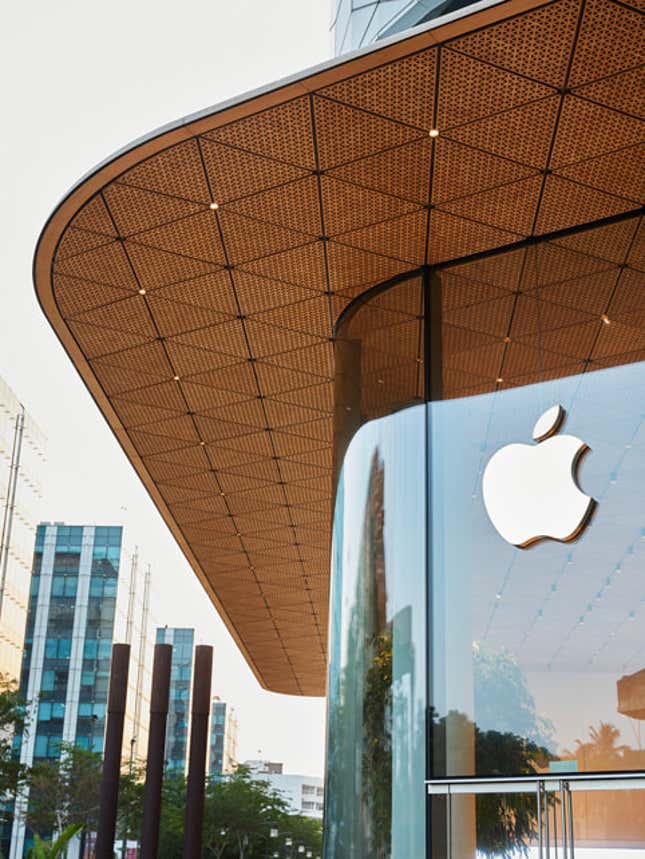 "There are over 450,000 individual timber elements, all of which were assembled in Delhi," Apple said. The two wall stones in the store have been sourced from the desert state of Rajasthan.

Apple BKC has over 100 Apple team members to cater to the customers.
"The wait was worth it," say customers
Apple may have taken longer than usual in India but its fans are not complaining. Snaking queues of around 300 people had formed long before the scheduled opening at 11 am today, as a cheery CEO Tim Cook welcomed them to the facility.
Many tried to be among the first hundred to make it to the opening event featuring local music and folk dancers.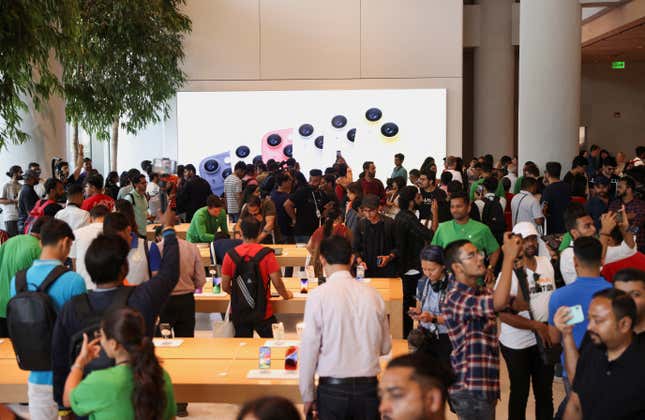 Some had even brought vintage Apple products like the 1984 desktop computer to the grand opening, leaving Cook gaping in amazement.

The company will open its second Indian store in Delhi on April 20, but that will be only half the size of Apple BKC.