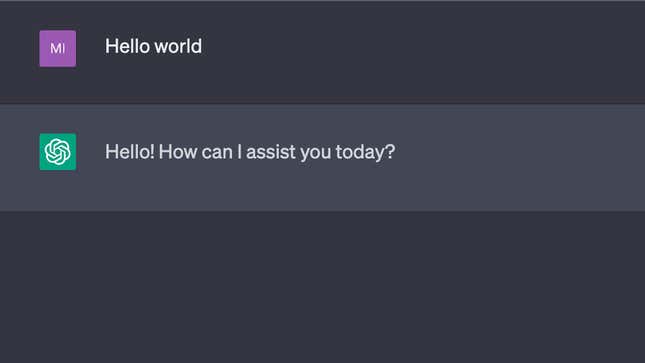 Michelle Cheng discusses AI at length in "AI hallucinations: Tune in, turn on, beep boop," episode 4 of the latest season of the Quartz Obsession podcast. Listen now or find it wherever you get your podcasts: Apple Podcasts | Spotify | Google | Stitcher | YouTube
Or, read the transcript! 
It was not a tech giant like Google or Apple that created ChatGPT. Rather, the AI bot came from a little-known 300-employee startup called OpenAI, which was founded by Silicon Valley elites with Elon Musk and Sam Altman as early board members.
OpenAI's release of ChatGPT in November 2022 took the internet by storm with its ability to generate content ranging from haikus to short stories in human-sounding prose. Within two months of launch, ChatGPT had amassed millions of users.
To be sure, the AI bot has its flaws, from confidently giving the wrong answer to making stuff up. The so-called AI hallucinations pose a big challenge to the future of the AI industry.
Still, OpenAI's release of ChatGPT has spurred companies from Google to Bain to say that they're incorporating generative AI into their services. Here's a look at how OpenAI skyrocketed to being the buzziest tech company of the moment.