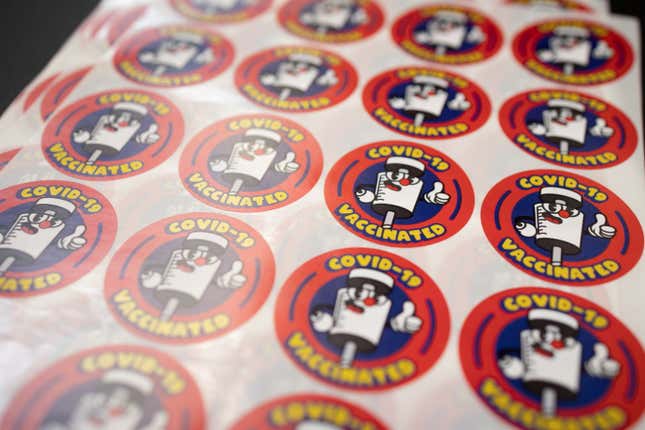 Covid vaccines aren't popular among parents of young American children. As of April 5, just 12% of kids between six months and four years of age had received at least one dose of vaccine, and only about 5% had completed their primary series (three shots).
How HubSpot created a "Connect Four" program
That's no surprise. As of February, according to the Centers for Disease Control and Prevention (CDC), of the 90% of parents whose children in that age group had yet to be vaccinated, most were unsure whether to go ahead (32%) or sure they wouldn't (48%). Just 10% said they would do so.
The reasons for such limited uptake include political messaging that questions the safety of covid vaccines for children, combined with their relatively low effectiveness in young kids. A study by vaccine maker Moderna found mRNA vaccines to be 51% effective for those between six and 23 months, and 37% effective for those up to age five.
The latest CDC covid vaccine guidelines make booster shots available for immunocompromised children, though not all of them. Complicated new rules about who is eligible are likely to leave many parents (and doctors) unsure about the best course of action, further reducing coverage.
Guidelines for Moderna vaccines
The new guidelines, released last week, vary depending on the vaccine that children were given in their primary series. For Moderna, immunocompromised kids between six months and five years are eligible for a booster shot, upon medical recommendation, at least two months after completing the third dose of their primary series.
Children four and younger who were vaccinated with Moderna can only receive a Moderna booster, while five-year-olds can have a Moderna or Pfizer booster.
Guidelines for Pfizer vaccines
Immunocompromised children between six months and six years who were given the Pfizer vaccine are not eligible for another booster, if they received the third dose of the primary series after March 2023. Otherwise, they should get an updated primary series third dose two months after their original third dose. That's because last month, Pfizer updated the third dose of its primary series to contain the bivalent vaccine, which covers the omicron variant, too.
A lack of data complicates things
The CDC and the Food and Drug Administration know the rules are complex and hope to simplify them soon. However, they lack enough data to evaluate whether a new dose of Pfizer vaccine for immunocompromised children four and younger is necessary.
For parents and physicians of immunocompromised kids who had Pfizer vaccines, that isn't great news. Waiting for more details means facing the risk of severe disease in the children they care for.