A number of Asian countries are well known for their obsession with stationery, but India, for the most part, has not been one of them.
While notebooks and other paper products of every shape, size, and colour are widely available for cheap, they're a far cry from the sumptuous, stylish options on offer in countries such as South Korea or Japan, where locals are known to line up to purchase meticulously crafted notebooks.
But of late there have been signs that more urban Indian consumers are warming up to well-designed paper products.
For instance, the hipster favourite Japanese brand MUJI says that stationery has become its number one selling category across its three stores in the country. Shoppers are snapping up its colourful gel pens and minimalist notebooks and planners, despite their relatively high prices. As a result, stationery accounts for over 20% of the company's business in the country, Seiji Himanishi, CEO of MUJI India, told Quartz in an email.
In response to this growing demand, the past year has also seen the launch of new homegrown stationery brands, online boutiques selling international favourites, and even stationery subscription services, all designed to provide discerning Indian consumers with items that are a world away from the usual mass-market brands. And behind these firms are design-loving Indians who are turning their own long-held love for stationery into a growing business.
Passion for paper
Towards the end of her internship at an ad agency in Mumbai in 2015, Sunaina Shahra had set out to find simple thank you cards for her boss and co-workers. But despite looking online and offline, nothing really fit the bill—there was plenty of handmade paper but nothing that matched the elegant aesthetic she was looking for. That made her see the potential business opportunity in plugging the gap in quality paper products in India.
So, after graduating with an MBA from Vanderbilt University in the US, Shahra returned to her hometown of Indore, Madhya Pradesh, and in March this year launched The Paper Company online. It features a curated selection of paper products from some of the world's most popular stationery brands, including Rifle Paper Co and Midori.
"The guiding principles behind selecting what we do are mostly quality and aesthetics," Shahra told Quartz. The goal was to offer Indian consumers high-quality, luxury stationery from countries such as the US, the UK, Australia, and Japan—and some made locally within the country.
Understandably, then, these products aren't cheap, their price points ranging between Rs300 ($4.7) and Rs5,000 ($77.8). A set of 12 Rifle Paper Co greeting cards, for instance, will set you back Rs1,700, while a bright orange Sloane Stationery notebook with a lizard embossed cover costs over Rs3,300.
While Shahra has encountered customers who balk at paying as much as Rs1,500 for a set of pencils, big orders are coming in.
"There are people who buy eight items at once, or six to seven pieces at once, which does add up in terms of the order size," she said. While the company hasn't invested in any paid marketing yet, relying on word-of-mouth, sales are surging, and its average order sizes have increased from around Rs2,600 to over Rs4,800 over the past six months.

"People are spending money; I'm sure it's much smaller, more limited than the mass market, but there's definitely an interest, and more so in the larger cities," Shahra added. While the self-funded company's biggest markets are unsurprisingly the metros of Bengaluru, Delhi, and Mumbai, it has also received orders from places like Goa and even Daman & Diu. 
Meanwhile, local stationery brands are also upping their game. Take New Delhi-based Paperbox, launched earlier this year. Founded by architects Deblina Pandit and Hamdan Hussain, who graduated from the School of Planning and Architecture in the city, the brand sells minimalist notebooks in vivid colours, with a singular focus on the paper used inside.
"We feel that notebooks nowadays have commonly become products of graphic merchandising with infinite options for covers, without paying much attention to their utility," Hussain told Quartz. "The idea was to not look at (notebooks) just as an art supply or a lifestyle product or souvenirs, but to bring in good-quality papers to begin with, and expand the whole perspective of using paper products," he added.
On its website, Paperbox offers a small range of deceptively simple-looking notebooks. However, every element, from the texture to the colour to the weight of the paper, has been carefully considered.
The challenge, though, was sourcing the right paper in India.
"For instance, papers found here do not meet some requirements, like being acid-free or archival, which is a requirement for high-quality drawing papers," Hussain explained. "Even when we were looking for coloured papers, we couldn't find anything with the right bulk, grammage, or texture. Finding the right shade was also difficult."
As a result, the company buys its papers from Europe, but has tried to keep prices affordable: A bottle-green coloured notebook costs between Rs180 and Rs270, depending on the size, while the twin-note range, which features two notebooks in contrasting colours stitched together back-to-back, is priced between Rs420 and Rs600.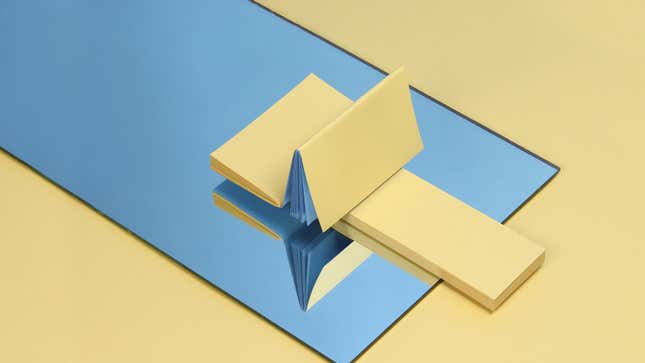 Both Paperbox and The Paper Company say their customers are thrilled to be able to finally buy quality stationery locally. But it's one thing to find success online in India, and quite another to do so offline. When it comes to growth, "Indian premium stationery brands have only just begun the journey," Devangshu Dutta, chief executive of Third Eyesight, a retail consultancy, said in an email.

And the experience of some of India's older fine stationery brands shows that scaling up within the country with pretty paper products alone isn't going to be easy.
The struggle for space
One of India's very first homegrown fine stationery brands was Mumbai-based Rubberband, founded by industrial designer Ajay Shah back in 2007. Over the years, the company has created colourful collections of notebooks, teaming up with international artists such as Jean Jullien and Nathalie du Pasquier, and expanded into accessories and even furniture.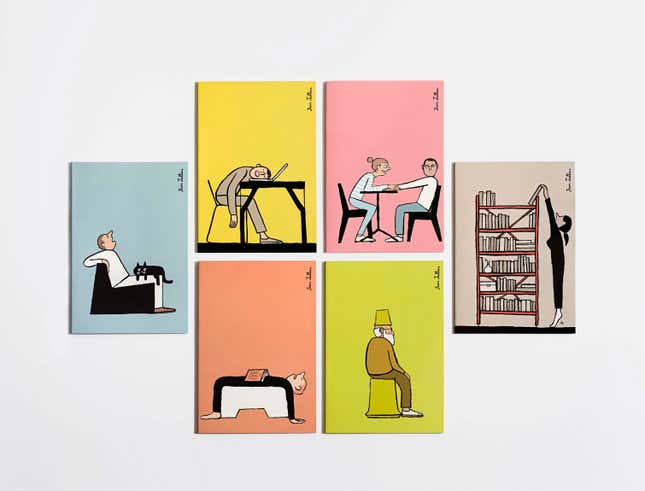 Today, some of its products are sold at Selfridges in the UK and at the gift shops of museums such as Paris's Centre Pompidou and New York City's Museum of Modern Art. But despite its fan following among design enthusiasts in India, and a growing custom design business for corporate clients, its biggest challenge has been to find the right place for its products in the country, where it sells both online and through various stores.
"It's very hard to find retailers who understand the value of displaying the product with care and passion," Shah told Quartz in an email, noting that there's a glut of impersonal, cookie-cutter spaces but hardly any well-designed ones.
New Delhi-based LetterNote, founded in 2012 by graphic designers Anisha and Gurpreet Singh, faces the same problem.
Since its launch, its product range has expanded from notebooks and other paper products to include posters, art prints, and coffee mugs. But while stationery remains the focus of the business, driven by custom orders for clients such as Uber and Tinder in India and abroad, retail stores have posed a problem.
"The sales channels available to companies like ours are limited in terms of retail. Very few retailers sell the kind of stuff we want to sell," Gurpreet Singh explained.
While LetterNote operated three of its own stores earlier, it shuttered two of them, choosing to focus more on e-commerce. But now it's also looking outside India for growth. Already, the company sells some of its products through small boutiques in Singapore, Australia, and Switzerland, and it's aiming to expand its international markets in the coming months.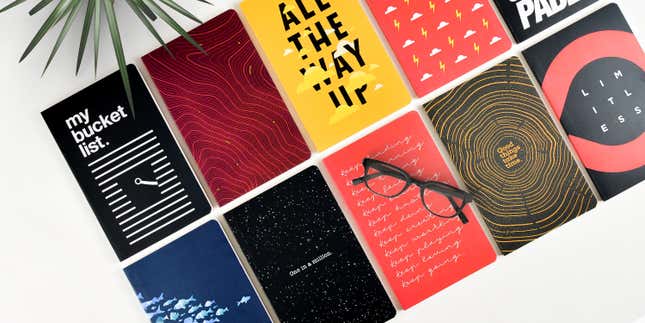 Behind this is the simple fact that, for now, despite growing interest, pricey paper products still only appeal to a niche audience in India.
"Most people go buy stationery out of necessity—you need a notebook for something—while we as a brand, we're selling fine stationery as notebooks that you would love and want, rather than need," Singh said.