Karan Jani has come a long way from his hometown in Vadodara, Gujarat.
The astrophysicist is a postdoctoral research fellow at the Georgia Institute of Technology in Atlanta, and was part of a global team that helped detect the existence of gravitational waves, a discovery that went on to win Rainer Weiss, Barry Barish, and Kip Thorne the 2017 Nobel Prize in Physics. Last year, the 29-year-old made it to Forbes's 30 under 30-Science list. He's also worked at the prestigious LIGO Livingston Observatory in the US and the Albert Einstein Institute in Germany, besides the Perimeter Institute for Theoretical Physics in Canada, where the legendary physicist Stephen Hawking, who died recently at the age of 76, was a research director. And he was a co-recipient of the 2016 Special Breakthrough Prize in Fundamental Physics, which Hawking had won in 2013.
But Jani says it was actually Hawking himself that put him on the path towards becoming an astrophysicist at a time when he really wasn't sure what to do with himself. In fact, it was Hawking's 1988 book, A Brief History of Time, which Jani happened to pick up in 2006 from a street vendor outside his college, the Maharaja Sayajirao University of Baroda, that introduced him to a world of big ideas that nobody in his small town was talking about.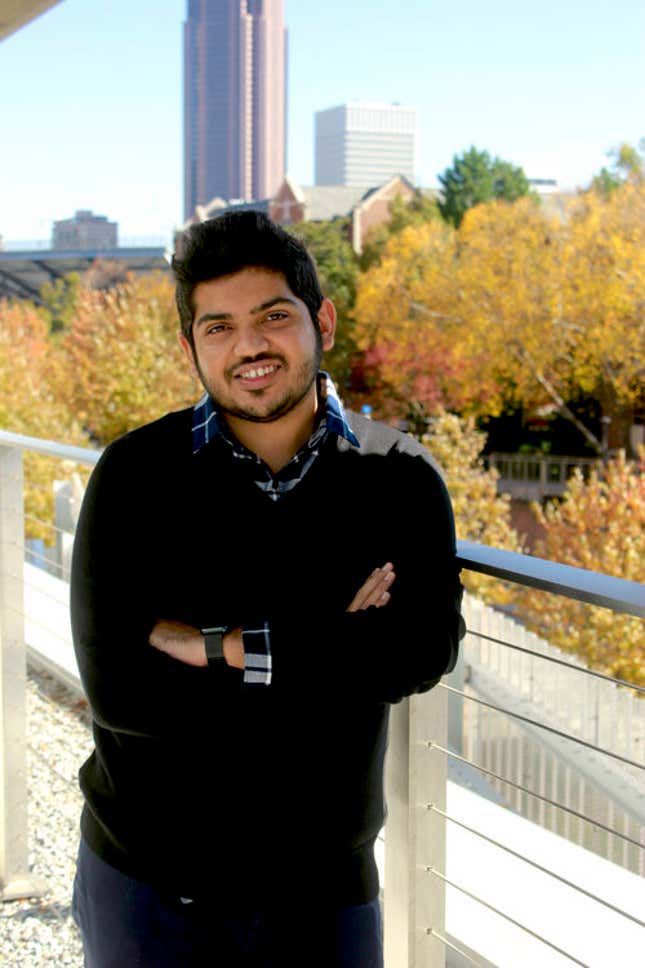 "One of the great things about Hawking was he broke that communication barrier between scientists and regular people. His book reached (a) small town of India. And ironically, no Indian scientists' books had reached that market," Jani told Quartz. 
A Brief History of Time sparked his interest in black holes and the origins of the universe, and convinced him that this could be his calling. But of course it wasn't easy to convince his parents that this was something worth pursuing. Everyone else, Jani recalled, was set on following the usual path: writing the CAT exam and getting an MBA. But eventually Jani was able to transfer to Penn State University, where he went on to get degrees in physics and astronomy & astrophysics. And a few years later, he found himself at the Perimenter Institute for Theoretical Physics, where Hawking himself once ate lunch with him at the cafeteria.
He described the institute as a "parallel universe on Earth itself," where great ideas flourished, in sharp contrast to small-town India, where locals rarely have access to this kind of creative scientific thinking. Jani says this gulf prompted him to work on visiting more Indian universities and giving talks about his work, so that more young Indians can be inspired to enter the same field. He's also proposed establishing a space research centre at the Maharaja Sayajirao University.
And while Hawking's death is a great loss for the field, Jani says that his pioneering work will still be celebrated centuries from now.
"The thing about scientists is we get trained into this sort of rational mode very early on, so you understand how the laws of physics work. So you know there is nothing eternal," he explained. "But what is definitely eternal is (Hawking's) contribution to human knowledge."