In Korba, coal is everywhere—even in the air. 
We arrived in the city by train in mid-September, which is typically close to the end of the monsoon season in this part of the Indian state of Chhattisgarh. But the deluge hadn't abated yet. Instead, we were warned that rainfall had picked up in recent weeks. 
Heavy rain should have precipitated the pollution in the air—the tiny particles of dust, coal, and organic matter created by extracting coal from open-to-air mines or produced when coal is burned in inefficient power plants. But the sulfurous, mildly irritating smell was inescapable.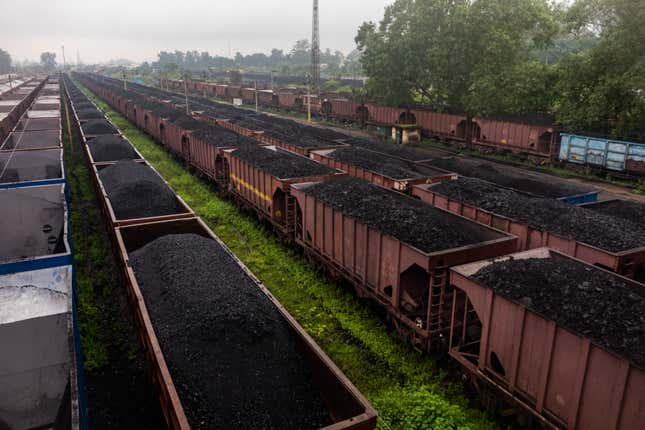 As we drove from the train station to the hotel, it was clear the residents didn't mind. Coal is life in Korba. The city's 300,000 residents are almost completely dependent on coal and its allied industries for their livelihoods. 
Coal mining began in Korba in 1941. Today, the city serves as the hub of four coal mines, five coal power plants, and an aluminum smelter. The mines in the region produce more than 70 million metric tons each year—about 10% of the country's total production. Together, the pollution from these industries has put Korba third in the ranks of "critically polluted" cities in India, according to a 2015 government report.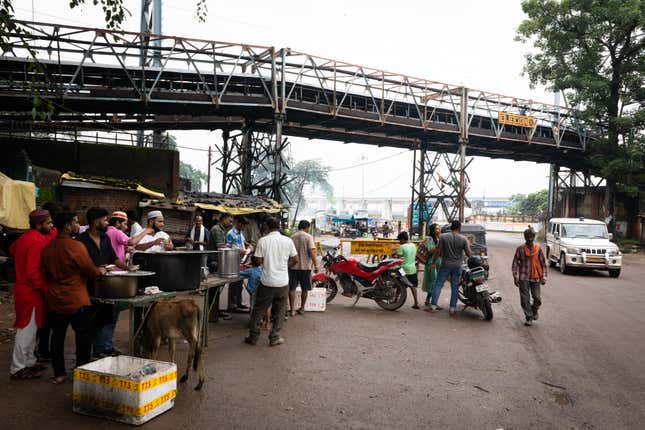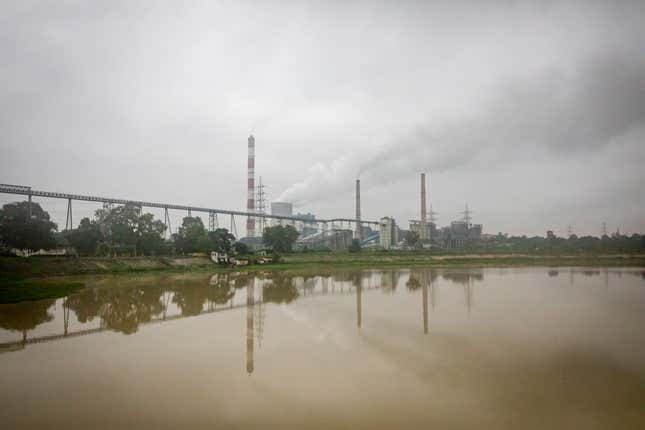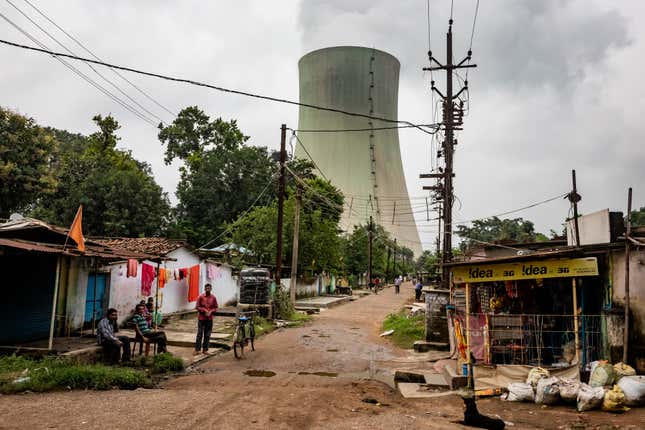 Those living close to power plants said they suffer the consequences of coal, but don't always reap the rewards. Every day, they wake up to a layer of coal ash deposited on surfaces exposed to the air. And even though the power plants continue running, neighborhoods in the area frequently experience blackouts.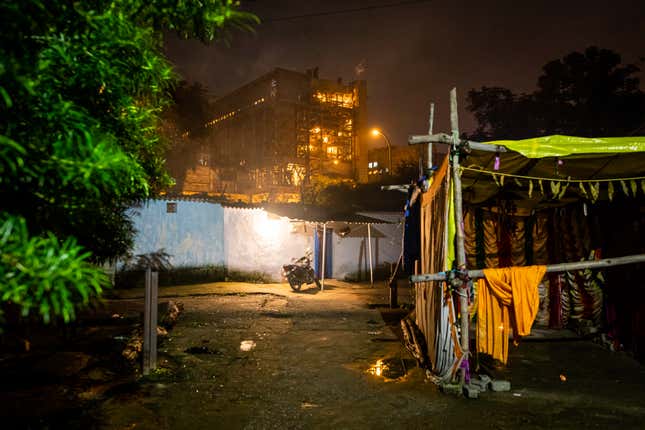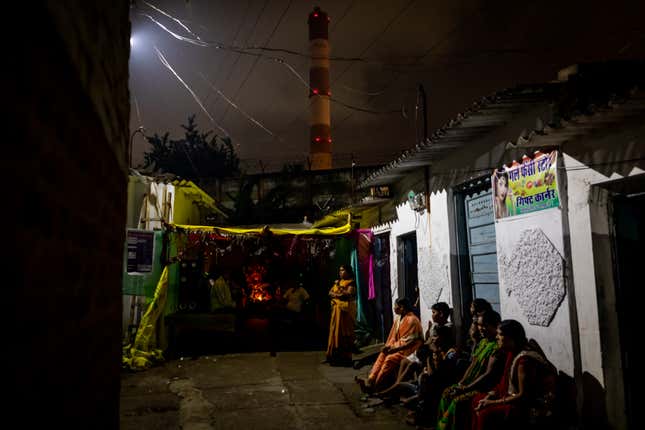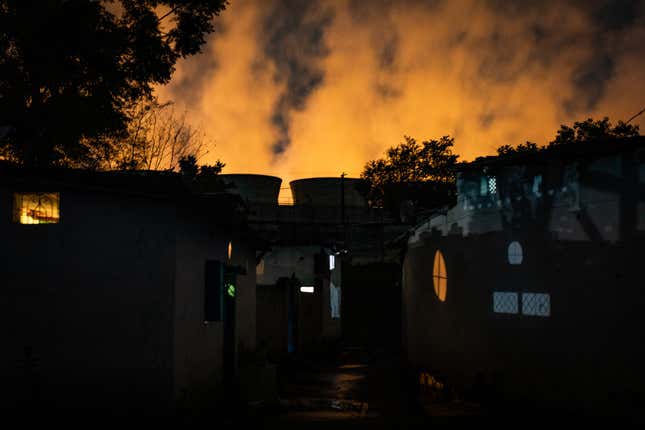 All the coal mines around Korba are owned by Coal India Limited, a majority state-owned company that sets the price of coal in the country. These mines are enormous. Dipka mine, for example, is approximately 4 km (2.5 miles) wide and 4 km long; the Gevra mine next to it is about 8 km wide and 5 km long. Both are many tens of meters deep. Villages are scattered within walking distance of the edges of the mines.
As we walked around the Dipka mine near Hardi Bazar in Korba, a government employee told us to stop in our tracks. "Look," he said pointing towards a location barely 100 meters away from us, "they are getting ready." He'd noticed workers moving to a safety point, preparing for one of the explosions that mines often use to loosen the coal seam and ease extraction. Within minutes of his warning, we felt the earth shake underneath our feet. Milliseconds later, we heard a loud bang that echoed around the mine.

These explosions can sometimes light a fire at the mine's surface, which can spread further into the mine. Extinguishing such fires with water becomes impossible without a lot of expensive effort. The upshot is that almost every mine we visited had perpetual fires in one corner or another. Miners said they simply work around them.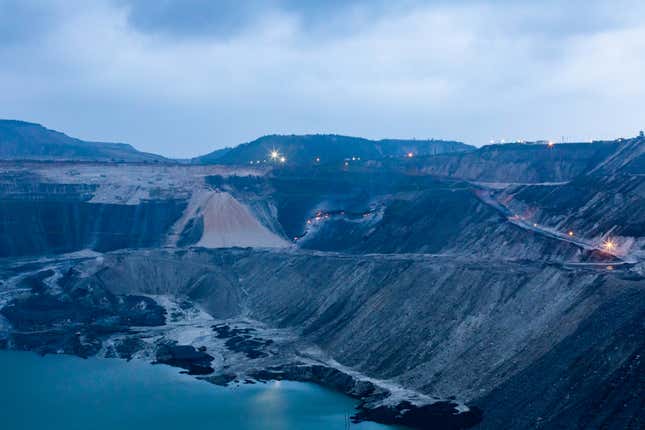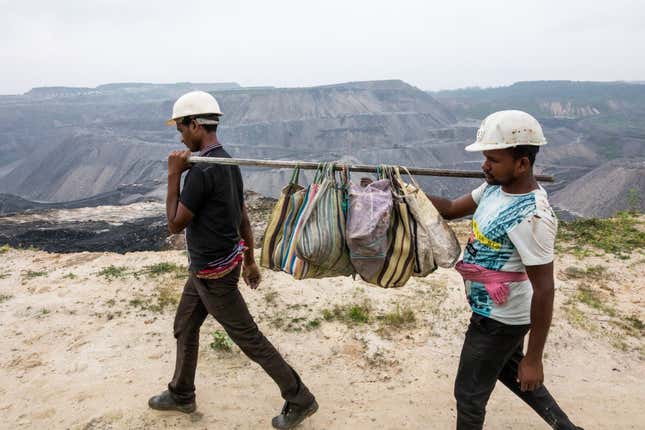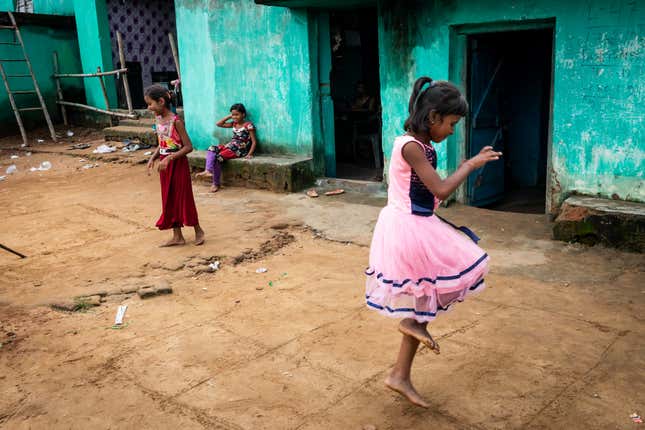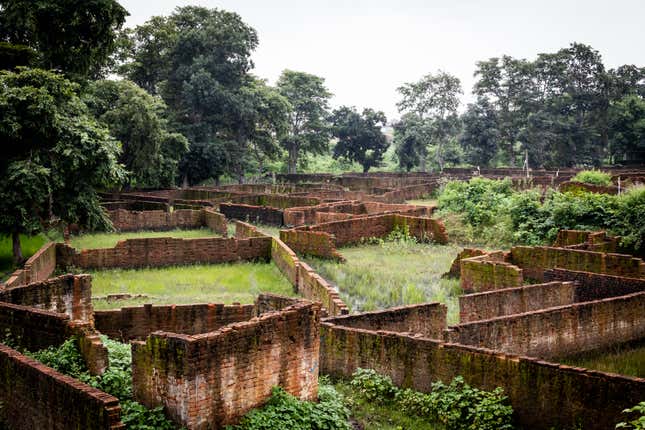 We spotted many mine workers taking small bags of coal back home for use in cooking, which they squirrel away without punishment. The coal found in the Korba region is high in ash content, which means it takes a while to heat up and burn red hot. To get fires going, villagers and poor city dwellers use a burner called a "sigri"—a contraption with burning coal at the top and openings to draw air from the bottom. At first, the burning coal produces vast amounts of thick smoke with an acrid smell, so villagers often keep their cooking outside the house.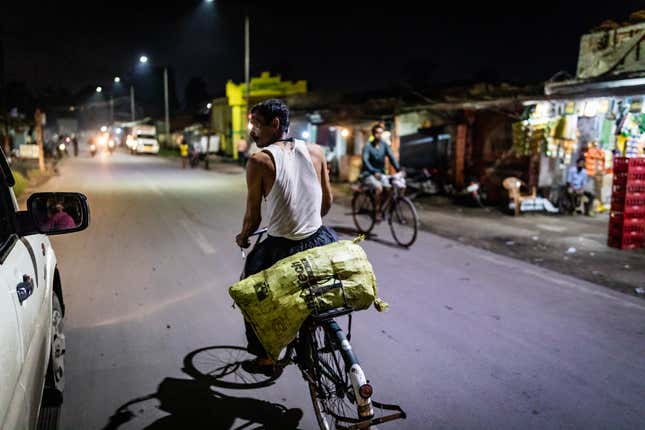 As if the pollution from the mines and power plants wasn't enough, sigri smoke makes matters worse. A 2011 study found child mortality and diseases connected to air pollution occur at higher rates in Korba region than the national average. Even though the smoke is clearly undesirable—indoor pollution kills more people in India than outdoor pollution—it's more economical to use the free coal than to buy expensive gas cylinders.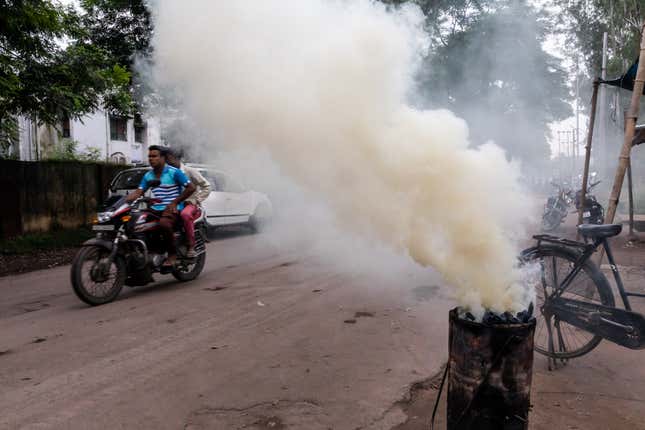 Two weeks after we left Korba, I got a message from a source: The Dipka coal mine we had visited was suspending all production. Incessant rain had caused the Lilagar river to abruptly change direction and flood the mine. As the muddy water cascaded down, it became a black waterfall that gobbled up everything in its way—like Satan destroying his own lair.