Residents of the world's most polluted city—New Delhi, in case you were still wondering—can now find out exactly how toxic the air in their neighbourhood is.
The new mobile app, called SAFAR Air—jointly developed by Pune-based Indian Institute of Tropical Meteorology (IITM) and the Indian Meteorological Department (IMD)—has just gone live on the Google Play Store. (An iOS app is on its way).
True to its name (safar means to travel in Hindi), the app allows users to access on-the-go, real-time information about the pollution levels within their cities. It's currently available in Delhi and Pune, and will be available to users in Mumbai by April, followed by Ahmedabad, Chennai and Kolkata.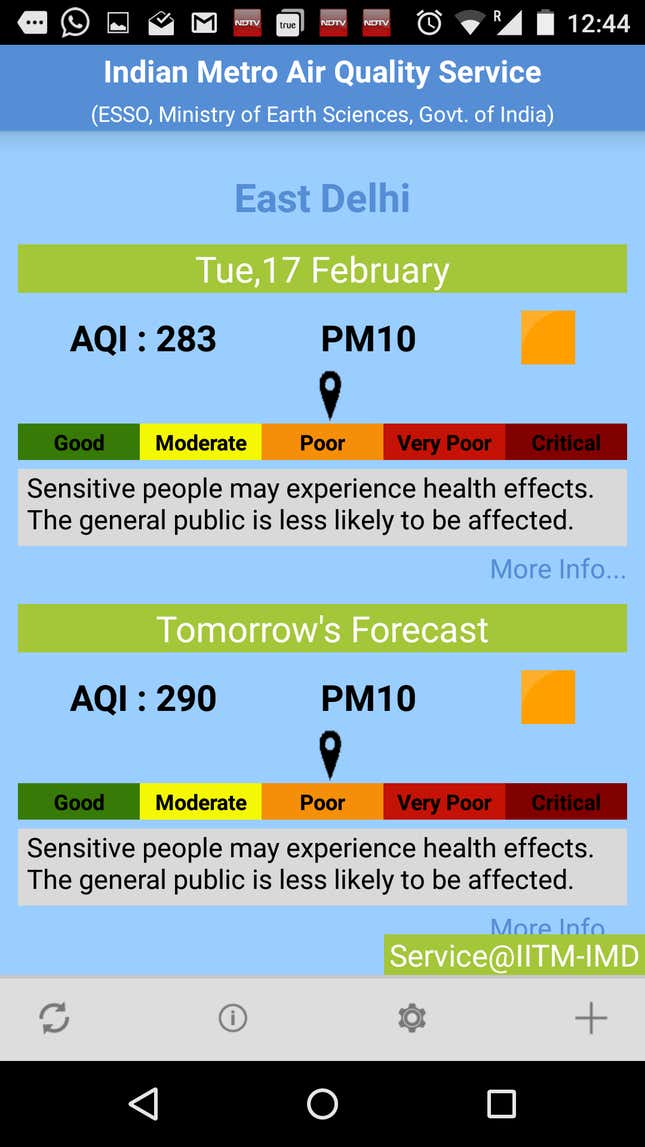 From web to app
Back in 2010, SAFAR started as a web-based portal for real-time information on Delhi's pollution levels during the Commonwealth Games. Three years on, the two institutes started tracking Pune's air on their website.
A three-member team at IITM had been working on the app for the last six months. "We need to establish systems perfectly before launching the app…we need to be sure," Gufran Beig, director and chief scientist of the SAFAR project, told Quartz. "An app is a big responsibility."
"People are clueless about the air they are breathing. If there is fog, they think it might be pollution," he said. "People will have this information on their fingertips now."
How it works
SAFAR has 10 monitoring stations each in Delhi and Pune that gather data on air quality every five minutes.
That information is then processed in a control room, following which it is colour-coded and presented on the app.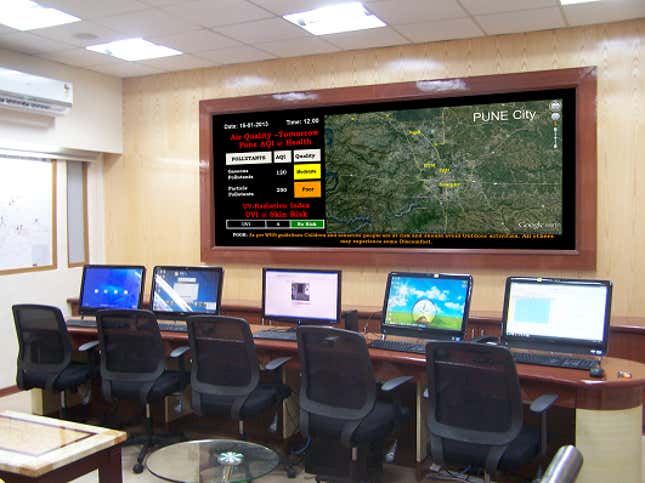 The app indicates the city's air quality status on a scale of good to critical. If the air quality is poor, a health advisory will be flashed. The app also gives users information on UV index.
While the government figures out a way to bring pollution under control, this app could help people buy time.