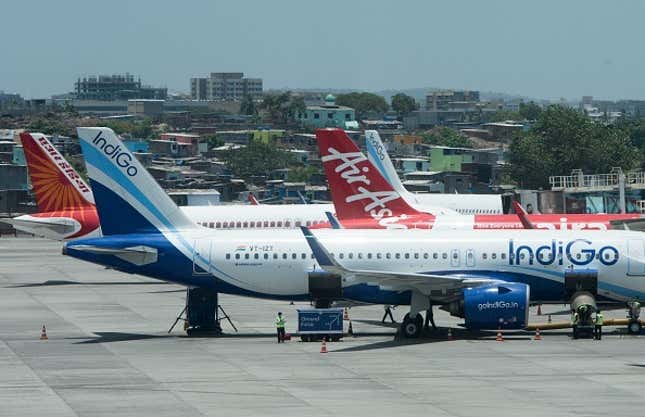 456,082: Passengers who flew in India on a single day  
On April 30, India's domestic airlines set a single-day record by carrying 456,082 people on 2,978 flights. Firmly indicating a post-pandemic recovery in travel, more than 37.5 million passengers have crisscrossed the country in the first three months of 2023, the BBC reported. This may not bring about a full revival of the aviation industry, as GoFirst's bankruptcy shows. Clearly, though, there is a lot of space in the Indian skies.
How HubSpot created a "Connect Four" program
$573: The average monthly salary in India
India ranks 65th in the world terms by average monthly salary received by workers. On International Labor Day (May 1), World of Statistics published data showing the Indian average to be Rs 46,861 ($573). This was higher than Turkey, Brazil, Argentina, Indonesia, Colombia, Bangladesh, Venezuela, Nigeria, Egypt, and Pakistan. Switzerland topped the list with $6,096.
83 million barrels: An Indian firm's Russian oil shipment
A little-known Indian firm has emerged as an oil-shipping giant since the Russian invasion of Ukraine last year. Gatik Ship Management, a Mumbai-based company that reportedly owned only two chemical tankers in 2021, had by April this year acquired a fleet of 58 vessels valued at $1.6 billion, according to the Financial Times. Gatik has shipped at least 83 million barrels of Russian crude and oil products, enough to meet the UK's demand for more than two months. More than half of that has come from Rosneft, the Russian energy giant whose CEO faces US sanctions.
$23 billion: GST earnings at a record high in April
India's collection of goods and services tax (GST) for April 2023 stood at $22.9 billion, 12% higher than the figure for the same month last year. It marks the highest-ever GST earnings for the country. April also saw the highest-ever tax collection on a single day: more than $8.3 billion on the 20th, through nearly a million transactions, a government release said. (On the same day last year, the collection was a little more than $7 billion.) Smaller states, especially in India's northeast, saw the biggest increase in GST collection from April 2022.
47%: Indians who have some experience of AI voice scams 
Nearly half of all Indians surveyed for a report by McAfee had experienced, or known someone who had experienced, scams involving fake, AI-generated voice messages. The messages, purporting to be from friends or family members in distress, solicit financial help, and 83% of people who received these messages said they'd lost money in this manner. (Nearly half of these victims lost more than $600.) Worryingly, up to 69% of surveyed Indians were unable to differentiate between AI-based voices and real ones. Voice cloning has become a popular tool among cybercriminals, especially because so many adult Indians share their voice data online. So never forget to verify that call from your uncle or niece.