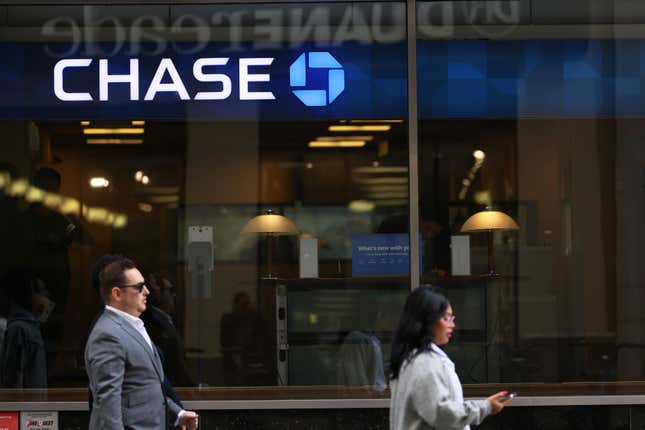 JPMorgan is developing an AI-powered tool called IndexGPT.

A trademark application for the name was filed on May 11, as first reported by CNBC. According to the filing, the US banking giant is planning to use the ChatGPT-style tool to provide investment advice.
The bank's application describes IndexGPT as a "cloud computing software using artificial intelligence" that can carry out "selection of financial securities and financial assets" and make investment choices "tailored to customer needs."
JPMorgan has been vocal about its investment in AI
CEO Jamie Dimon set expectations for JPMorgan's development of AI-backed tools in his annual letter (pdf) to shareholders earlier this year. Dimon said the bank has "300 AI use cases in production" in the areas of "risk, prospecting, marketing, customer experience and fraud prevention."
In April, JPMorgan announced it created an AI model, trained on 25 years' worth of US Federal Reserve speeches, that can detect potential changes in financial policy and inform trading decisions.
Earlier this week, JPMorgan executives reported good progress on the bank's AI projects. "We're ahead of our plan to deliver on our commitment to deliver $1 billion in business value through AI," said Lori Beer, the bank's global chief information officer, during its annual investor day on May 22, according to a Pymnts report.
JPMorgan's staff working on AI development, by the digits
1,000: JPMorgan employees involved in data management
900: Data scientists at JPMorgan who specialize in AI and machine learning
600: Machine learning engineers employed at JPMorgan
200: Number of people JPMorgan employs in a specialized AI research group
The banking sector's AI race
The launch of ChatGPT in November sparked an industry-wide race to develop financial applications for AI. In March, Goldman Sachs spun out its startup Louisa, an AI-based social networking platform. That same month, Morgan Stanley struck a deal with OpenAI, developer of ChatGPT, for its wealth managers to access GPT-4 technology.
At the same time, a host of banks have banned employees from using ChatGPT, including JPMorgan, Citigroup, Bank of America, Deutsche Bank, and Goldman Sachs, reportedly in line with the industry's usual restrictions on third-party software.
Related stories
⚱️ With AI, Bill Gates sees the end of Google Search and Amazon
👋 OpenAI's Sam Altman threatened to leave the countries of the EU if he doesn't like their ChatGPT regulation