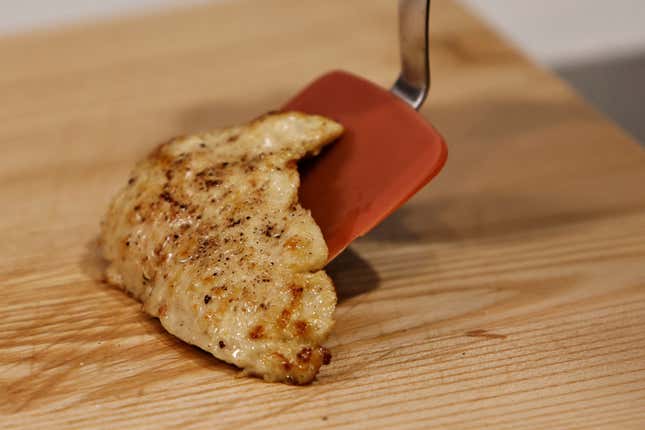 Lab-grown chicken is ready for flight. Cultivated meat startups Upside Foods and Good Meat, announced yesterday (June 21) that they received approval from the US Department of Agriculture (USDA) to produce and sell their lab-grown chicken products in the US.

Marcus Samuelsson on the New York City restaurant scene
The regulatory green light makes the US the second country in the world, after Singapore, to permit the production and sale of meat cultivated from animal cells and grown in steel tanks. The product has been billed as a more sustainable and humane alternative to industrialized animal farming.
"Today's watershed moment for the burgeoning cultivated meat, poultry and seafood sector, and for the global food industry," Good Meat said in a statement.
Upside Foods instead hailed the decision as a victory for all chickens: "We like to imagine that chickens across America are celebrating," it said in a press release.
The USDA process for approving lab-grown meat
To reach this milestone, both Upside Foods and Good Meat went through a three-step regulatory approval process.
1️⃣ First, they received a "no questions" letter from the Food & Drug Administration, which determined their meat products are safe for consumption.
2️⃣ Second, the USDA reviewed and approved the labels for their products.
3️⃣ Third, both companies received a USDA Grant of Inspection, meaning they are able to operate as meat vendors and have met federal standards to process, package, and sell meat in the US under the monitoring of the Food Safety and Inspection Service.
Where can lab-grown chicken be found in the wild?
Upside Foods chicken will first be available at Bar Crenn, an upscale restaurant in San Francisco. Meanwhile, Good Meat chicken will be served at a "yet-to-be-disclosed" restaurant in Washington D.C., owned by restaurateur Jose Andrés.
Related stories
🏷️ From cage-free to fair trade, the real meaning of food labels
🐛 Why the west needs to wake up to edible insects