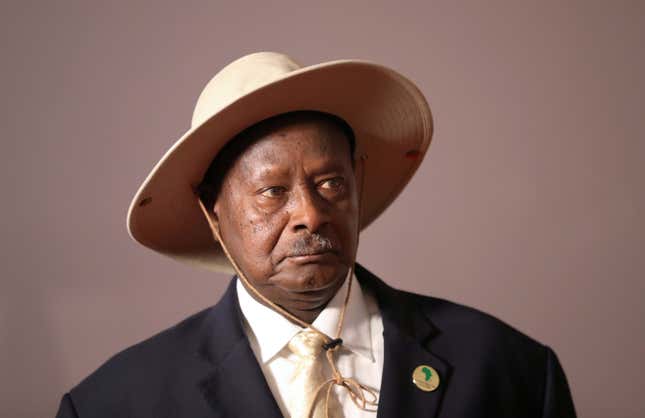 The World Bank has suspended all new loans to Uganda, arguing that its law against homosexuality, passed in March, "fundamentally contradicts" the Bank's values.

Why a tightening of credit conditions could lead to a weak economy
Uganda's Anti Homosexuality Act 2023 (pdf) has provisions for the arrest and imprisonment of LGBTQ people for up to 20 years, depending on the nature of their offense. Cases of so-called "aggravated homosexuality" may be punished by death.
The passage of the draconian law has already prompted the US to review its $1 billion in aid to Uganda. The World Bank, which had disbursed $5.4 billion in funding to Uganda by the end of 2022, had come under pressure to re-examine its relationship with Uganda as well.
In May, when a World Bank team released a new poverty assessment report in Kampala, it made no mention of the new law. But on Aug. 8, the Bank announced that it will start denying Uganda new financing. "We believe our vision to eradicate poverty on a livable planet can only succeed if it includes everyone irrespective of race, gender, or sexuality," the Bank's statement said.

The World Bank's inconsistency on homosexuality

Uganda is one among 62 countries that have enacted laws criminalizing homosexuality in some form or another. More than half of these countries have at least a 10-year jail term penalty for engaging in homosexual acts. The prospective jail terms in Nigeria and Brunei run to 21 years and 30 years respectively.
At least six other countries—Iran, Saudi Arabia, Yemen, Brunei, Mauritania, and Nigeria—hold out the death penalty as one of the punishments for homosexuality. Further, Iran, Brunei, Saudi Arabia, and Yemen threaten to flog people before executing them under their laws.
But the World Bank's relationships with many of these other countries continues. The Bank describes Saudi Arabia, for instance, as a "key development partner," even though the kingdom has executed several people for being homosexuals. In 2019, Brunei enacted a law to stone people to death for both adultery and gay sex. And yet, the following year, while appointing a new country director for Brunei, the World Bank said it was ready to support Brunei in its development challenges and in improving business regulations.

After the World Bank declared it would stop lending to Uganda, the country's president, Yoweri Museveni, said in a statement on X that Uganda "will develop with or without loans."