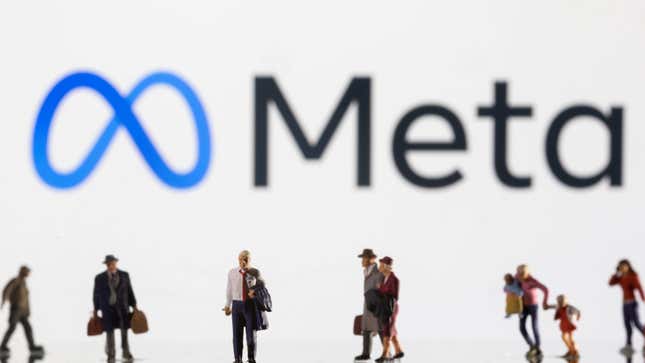 Meta wants employees back in the office.

The parent company of Facebook, Instagram, and WhatsApp has told employees currently assigned to an office to return to in-person work in three months' time. Starting September 5, they'll be expected to report to the office three days a week. The Information was the first to report on Meta's announcement to employees.
It's a sharp U-turn for the company whose chief Mark Zuckerberg claimed to be "the most forward-leaning company on remote work at our scale," in June 2020. A year later, Meta also went all-in, allowing not just those in senior positions but everyone to apply to request permanent remote work.
Meta employees designated as remote workers will be allowed to keep their remote status, CNN reported.
Mark Zuckerberg already called for more in-person work
Zuckerberg had already hinted at the change in a March blog post. At the time,  he said early analysis of the company's distributed work model revealed that staff who worked from the office at some point were more productive than those who exclusively worked remotely, particularly in the case of early-career engineers.
"This requires further study, but our hypothesis is that it is still easier to build trust in person and that those relationships help us work more effectively," Zuckerberg wrote, adding that, "I encourage all of you to find more opportunities to work with your colleagues in person."
By the end of March, hiring managers could no longer list jobs with "remote work" or in locations outside existing offices.
Quotable: Meta is flexible about work-from-office
"We're committed to distributed work, and we're confident people can make a meaningful impact both from the office and at home. We're also committed to continuously refining our model to foster the collaboration, relationships, and culture necessary for employees to do their best work," —Meta spokesperson in a June 1 statement to CNN
Companies of interest: Other corporate giants calling workers back to office
🥤Starbucks: Starting Jan, 30, US support center employees within commuting distance were asked to come into office on Tuesdays, Thursdays, and one other day of the week
🍿 Disney: Workers at the entertainment giant have been showing up in person four days per week since March
📦 Amazon: Starting May 1, the Seattle-based online retailer began requiring staff to work in an office three days per week. Employees staged a walk out this week over the requirement, as well as discontent over the company's climate change targets.
🛒 Walmart: The big-box retailer is closed down three tech offices—in Austin, Texas; Carlsbad, California; and Portland, Oregon—in February, and gave workers the option to either relocate or leave.
Meta layoffs and hiring freeze in its year of efficiency, by the digits
21,000: Meta layoffs since November
5,000: Unfilled job vacancies closed by Meta
99: Meta office locations globally as of June 2, over half of which are in North America
Related stories
🕴Meta's "year of efficiency" means job cuts, less metaverse, and more generative AI
📝 Wall Street loved Mark Zuckerberg's plans for 2023 to be a "year of efficiency"