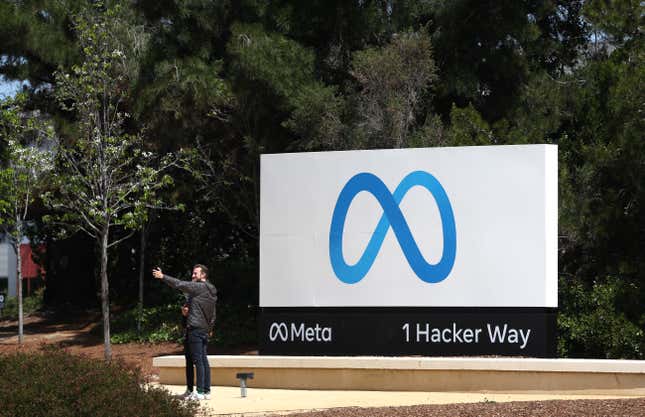 The German Federal Cartel Office (FCO) announced that Meta will introduce a new overview of data sharing regulations for users of Facebook and Instagram, addressing concerns by EU antitrust regulators over the company's data collection services.
Paulina Porizkova on approach to Instagram
Meta plans to introduce a new Accounts center that will inform users about the company's data-sharing policy and allow customers to make "a largely free and informed decision about whether they want to use Meta's services separately or in combined form." Meta will only be able to use the combined data for advertising purposes if users decide to opt into using the services in a combined form.
In an email to Quartz, a Meta spokesperson confirmed the changes would apply to all global users, although specified that the wording of the agreement will be different in Germany, where it will use the word "data" in place of the word "information" to directly address the concerns of the FCO.
"We continue to make it simpler and more convenient for people to communicate and access new experiences across our family of apps," the Meta company spokesperson told Quartz. "As part of this, we will update our Accounts Centre to be more transparent about how our services work together and to give people more control over these experiences."
The FCO first began investigating Meta's practice of combining user data from different services in 2016 and temporarily banned the practice in 2019. The regulatory office has been involved in a number of European Union lawsuits about the issue and other data privacy concerns in the years since.
Meta claims that cross-platform content sharing allows users to efficiently send messages, buy things, and see posts across Meta's app suite. According to the company, about half of Instagram users have shared their stories or posts with Facebook.
But critics point out that combining users' Facebook, Instagram, and Whatsapp accounts serves as a mechanism to harvest more data and create personalized and targeted ads.
Quotable: Germany's not done regulating
"In 2019 we broke new ground in the area of competition law with our Facebook decision, which is based on the general prohibition of abusive practices. We now see that it's a rocky road to a free and informed user decision on how their data is being processed, but it can be achieved. This development therefore marks an important step in the implementation of our decision, but the process is not yet concluded." — Andreas Mundt, President of the FCO said in a press release.
How many users does Meta have across its platforms?

Related stories:
Meta's new record-setting EU fine is nearly as big as its last six combined
Meta is giving users 15 minutes to edit WhatsApp messages