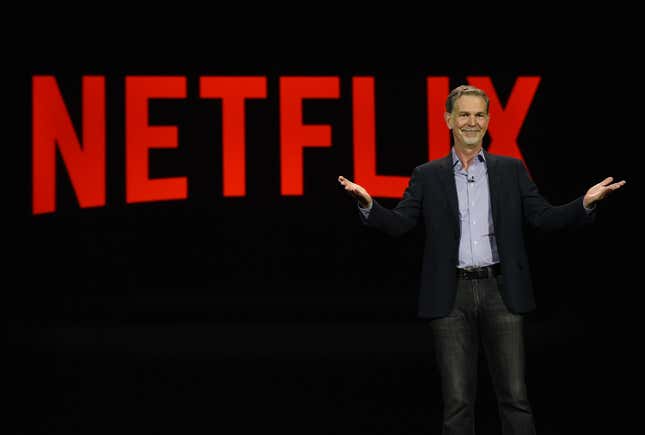 Netflix saw a sharp increase in its number of subscribers after its decision to crack down on password sharing in the US, according to data from streaming analytics firm Antenna. 
During the four days following Netflix's announcement about limiting accounts to a single household, the company saw more subscriber growth in the US than in any other four-day period since 2019, with almost 100,000 daily sign-ups on both May 26 and May 27.
Antenna sources its information from third-party services that monitor permission-based consumer information, mainly derived from online receipts, credit and banking data, and bill-scrape technology. A Netflix representative did not immediately respond to a request for comment on Anthem's data.
Netflix made the process of starting a new account as simple as possible for former password sharers, allowing them to easily transfer their profile (along with their algorithmic recommendations) to a new account.
While official subscriber numbers won't be released by the company until its next earnings report, the preliminary figures suggest that Netflix's decision to end password sharing was a good one from a financial perspective.
But, with over 100 million accounts still being accessed by borrowed passwords, Netflix has a long way to go in order to convert those consumers into paid subscribers.
Password sharing decision helps a rocky 2023 for Netflix

Netflix shifts its strategy, by the digits:
103: Number of countries where Netflix is cracking down on password sharing, including major markets like the US, Brazil, the UK, and Mexico.
$7.99: The cost of adding a new member to an already existing account, for both ad-supported or premium tiers. That's $1 more than the $6.99 cost of subscribing to an ad-supported tier individually.
102%: Percent increase in average daily subscriber growth after Netflix's announcement compared to the average growth of the previous 60 days.
Related stories

📝 Netflix's password sharing crackdown has arrived in the US and another 100-odd countries
📺 Netflix revealed how many subscribers are paying for its ad-supported plan
💿 Netflix is hitting the stop button on the DVD rental business that started it all