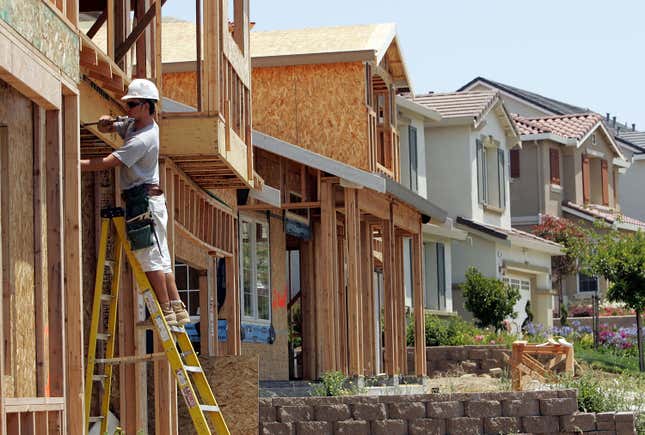 Privately‐owned housing starts in February came in at 1.4 million units, a 9.8% increase from January estimates. The amount of new construction is still 18.4% below the February 2022 total of 1.7 million units, but appears to be on the upswing. Analysts forecasted February new starts would only come in at 1.3 million units following a low building season during the winter months.

The surge may indicate that despite higher mortgage rates and inflation, some confidence is returning to the housing market, at least for sellers. US homebuilder confidence dropped 62% in 2022, according to an index put together by the National Association of Homebuilders and Wells Fargo, but seems to be on the mend.

Rental construction is jumpstarting new construction
Builders are constructing more buildings with multiple units than single-family homes. Single-family housing starts were up 1.1% to 830,000, but units in buildings with five or more units drastically increased by 24.1% to 608,000, higher than April 2022. This year's construction season is just getting started. New construction generally starts in the spring months when weather is warmer, and lasts until the late fall or early winter. Starting in February might be possible for some places with shorter winters and earlier spring starts.
Demand for housing still exceeds supply, a reason for optimism about building and selling sooner rather later. Potential home buyers sidelined over the past couple of years have resorted to renting, and choosing renting over owning is a trend that may only increase with time. Other individual investors are buying housing units to rent, a strategy to build long-term wealth. A Pew Research Center study found that more US households are renting than at any point in the last 50 years.