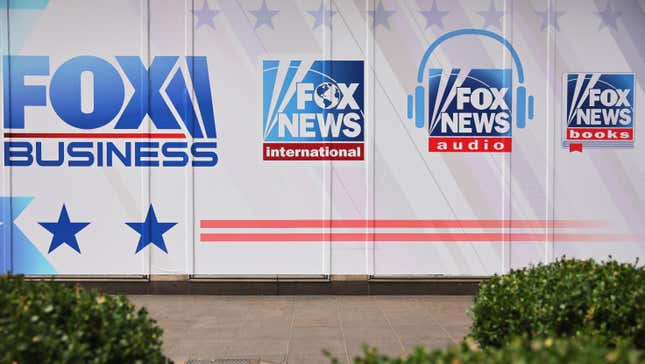 Pension funds in New York City and Oregon are suing Fox Corporation, the parent company of Fox News, for the media company's role in spreading fake news during the 2020 election cycle.
Should you keep investing in Big Tech?
Fox's board, including the media mogul Rupert Murdoch and his son and Fox's CEO-chairman Lachlan Murdoch, "knew that Fox News's promotion of political narratives without regard for whether the underlying factual assertions were true created significant exposure to defamation charges," according to the complaint filed in Delaware Chancery Court yesterday (Sep. 12). The lawsuit will remain sealed for five days to allow time for redactions.
The state of Oregon was a co-plaintiff along with New York City. In a statement, Ellen Rosenblum, Oregon's attorney general, accused the Fox board of taking a "massive risk" by "perpetuating and peddling known falsehoods." The board thus "exposed themselves and the company to liability and exposed their shareholders to significant risks," Rosenblum said.
New York City's five pension funds, which represent 800,000 current and retired workers and are cumulatively worth $253 billion, hold 857,000 shares valued at $28.1 million in Fox. Oregon's 226,000-plus shares are valued at $5.2 million.
This isn't the first legal action against Fox seeking to hold the company accountable. Two voting machine companies, a Venezuelan businessman, a Fox shareholder, and even a Jan. 6 Capitol Hill rioter have filed defamation-related lawsuits against the company over its coverage of the last national election.
The Fox executives and board have made "no effort to make governance reforms" despite the "clear and present risk of defamation lawsuits eroding shareholder value," Brad Lander, New York City's comptroller, who oversees the pension funds, told the New York Times.
Quotable: Fox's fake news was bad for business
"A lack of journalistic standards and a proper strategy to mitigate defamation has clearly harmed Fox's reputation and threatens their bottom line and long-term profitability."

—New York City Comptroller Brad Lander in an emailed statement to Axios on Sept. 12
One big number: Fox's last election 2020 coverage defamation lawsuit
$787 million: The final settlement Fox reached with Dominion to settle a $1.6 billion defamation lawsuit in April. Viet Dinh, the company's chief legal officer who oversaw the election lawsuits, abruptly stepped down after the settlement.
Dominion was one of two election technology companies Fox made false claims about, accusing them of participating in the rigging of the 2020 presidential election. The second company, Smartmatic, is still fighting its $2.7 billion case. Smartmatic not only wants a bigger settlement than Dominion but also a "full and complete retraction of the disinformation on all of Fox's platforms."
Person of interest: Abby Grossberg
Abby Grossberg, a former producer for Tucker Carlson's Fox News show, settled a harassment and defamation lawsuit against the network and Carlson for $12 million. The ex-employee had accused the network of allowing a hostile workplace and pressurizing her into providing misleading testimony in the Dominion suit.
Related stories
📺 Tucker Carlson is out at Fox News
⚖️ Dominion didn't need a trial for a victory over Fox
💢 A Fox shareholder sued Rupert Murdoch over the network's 2020 election coverage