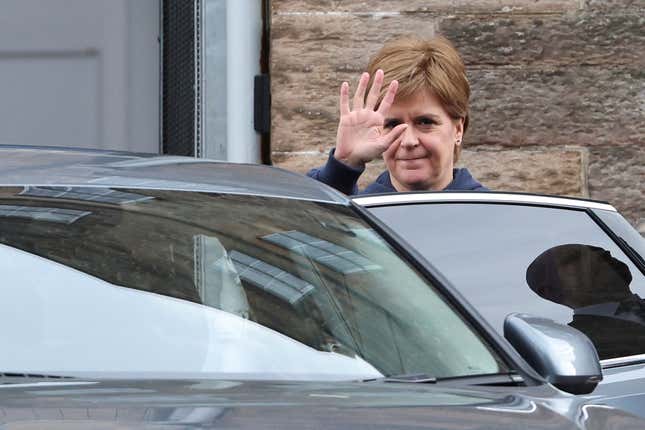 Less than a month ago, New Zealand prime minister Jacinda Ardern suddenly resigned after almost six years in office. Today (Feb.15), Nicola Sturgeon, who has led Scotland for more than eight years, also surprised the world by offering her resignation. 

There was a time, not long ago, when the world roster of leaders suddenly looked much more gender-balanced than it ever had before, with Ardern powering ahead, 37-year-old Sanna Marin taking over Finland's leadership in 2019, several other woman running Nordic countries, and Tsai Ing-wen in Taiwan, just to name a few. But with the exits of high-profile female powerhouses like Germany's Angela Merkel, and younger women bowing out of a political climate they describe as exhausting, are we returning to a world in which the business suit dominates every group photo of world leaders?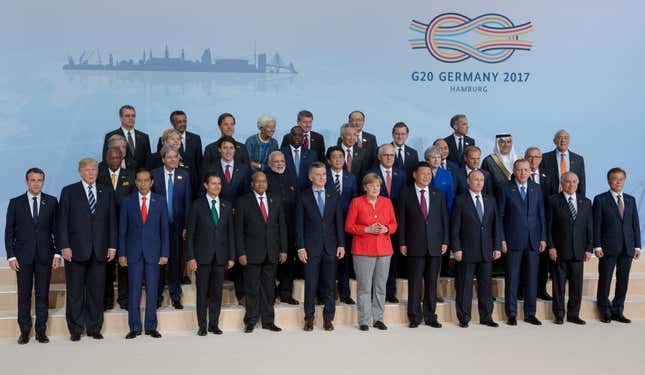 Intensity and brutality in politics
In her resignation today, Sturgeon said it was the right time for her to step down from her role as first minister even though some among her many supporters might think it was too soon. "Since the very first moment in the job, I have believed that part of serving well would be to know, almost instinctively, when the time is right to make way for someone else," she said at a news conference.
"And when that time came, to have the courage to do so, even if many across the country, and in my party, might feel it too soon. In my head and in my heart I know that time is now." Sturgeon, who is 52 and in 2014 became the first woman to lead Scotland, has campaigned hard throughout her career for Scottish independence, a goal she has been both criticised for pursuing (by pro-unionists) and for not achieving (by those in the other camp).
In her speech, she perhaps alluded to that difficult fight—and to recent criticism of her support of a controversial bill on self-identification for transgender people which, some said, was so unpopular with sectors of society that it undermined the independence cause. Sturgeon said she wanted to spend more time in her role as an aunt, and noted the way in which her job took over every area of her life, especially in recent years.
"The nature and form of modern political discourse means there is a much greater intensity and, dare I say it, brutality, to life as a politician" than when she began, she said.
Comparisons with Ardern
Jacinda Ardern, who is 10 years younger than Sturgeon and has a young child, is perhaps at a different life stage. But still, comparisons between the two resignations will be made. Ardern described feeling depleted and tired, saying she had no longer had "enough in the tank" to continue in New Zealand's top job. Both women called on their global audience to recognise that they, too, are people. "Politicians are human. We give all that we can, for as long as we can, and then it's time. And for me, it's time," said Ardern.
"I am a human being as well as a politician," Sturgeon told her audience.
Women looking for inspiration from female political leaders have never had many to choose from. Hillary Clinton, a beacon of hope for some, was unsuccessful in her bid to become president of the United States, which has still never had a female leader. Since Margaret Thatcher in 1970s, the UK has had two female leaders, one for just 44 disastrous days.
Angela Merkel remains a rare exception, having served an unprecedented 16 years as German chancellor from 2005 until 2021. But with women exiting the political stage prematurely in recent weeks, it's hard to imagine those world leader "family portraits" being much less male-dominated any time soon.
This article was updated to correct typos.