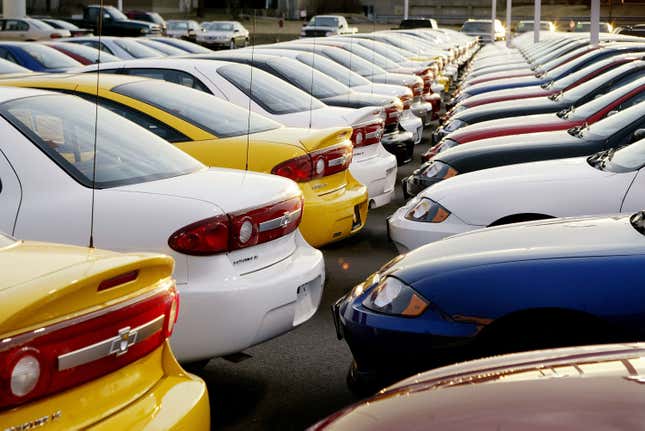 Global sales of electric cars increased by around 60% in 2022, surpassing 10 million for the first time, even though car sales broadly were soft last year.
Why a tightening of credit conditions could lead to a weak economy
As a result, one in every seven passenger cars bought globally in 2022 was an EV, according to a recent report by the International Energy Agency (IEA). In 2017, just one in every 70 cars sold was an EV.
Coinciding with this trend, sales of conventional cars with internal combustion engines are down by a quarter in the last five years. As the environmental impacts of gas-powered vehicles versus electric ones play out, more people may be convinced to purchase an EV.
Electric vehicle (EV) sales increased in every region of the world as production increased, oil prices rose, and targeted policies aimed to support them in the market.
EVs in China, EU, and the US
Markets for EVs that stand out are in China, where one in every four cars bought in 2022 was an EV; the European Union with one in five; and the United States, where nearly one in ten cars purchased last year was an EV.

Total car sales, meanwhile, fell close to 0.5%, to around 75 million in 2022 after growing in 2021. Car markets shrunk the most in the US and EU, by 8% and 4% respectively. This was due partially to component shortages, as well as rising inflation and higher interest rates. However, places like China saw passenger car sales increase by more than 10%.
While the increase does indicate a trend in the push for electrifying vehicles, it is not enough to offset global CO2 emissions. IEA estimates that CO2 emissions from SUVs, the most popular type of car bought, worldwide reached almost billion tons in 2022.