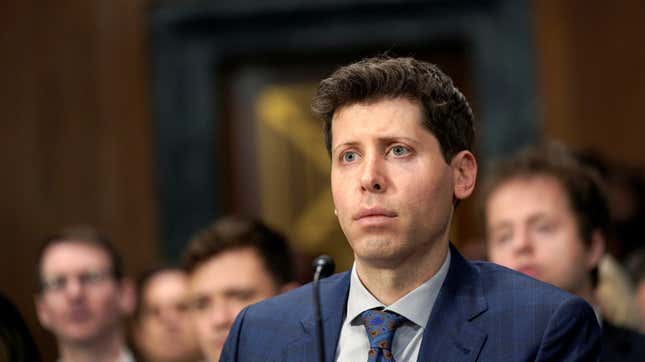 The Federal Trade Commission (FTC) is investigating OpenAI to determine whether the ChatGPT creator has engaged in unfair data security practices or unfair practices that harm the reputation of consumers. In a field still in its infancy, the move poses a regulatory threat to the artificial intelligence company, and potentially, its competitors as well.
Should you keep investing in Big Tech?
The probe comes as Sam Altman, the CEO of OpenAI, has said he embraces regulation. "We think that regulatory intervention by governments will be critical to mitigate the risks of increasingly powerful models," Altman told the Senate Judiciary Committee on May 16. He may soon be getting what he asked for.
ChatGPT's popularity has brought growing scrutiny. Last month, a radio host in Georgia filed a lawsuit against OpenAI after ChatGPT stated that he had been accused of defrauding and embezzling funds from a non-profit organization, none of which was true. The lawsuit also accused OpenAI of publishing libel, and it likely won't be the only one to do so.
The FTC comes for OpenAI
In a 20-page document, the FTC is demanding that OpenAI share information on financial earnings, the users of ChatGPT, the top customers of the tool, the sources of the data used in the large language models behind ChatGPT, and the individuals who are responsible for training the data, among other requests. OpenAI maintains opacity about the data used for training its AI model, citing "the competitive landscape and the safety implications of large-scale models like GPT-4."
It's not clear what will result from this investigation. But if the FTC finds that OpenAI has violated consumer protection laws, it could fine the company or order it to change how it handles its data, as the Washington Post noted when it broke the story.
The FTC's probe comes after losing to Microsoft
The timing of the investigation is also notable. Earlier this week, a US federal judge denied the FTC clearance to block Microsoft's $69 billion acquisition of video game company Activision Blizzard—a victory for Big Tech. The probe into OpenAI may suggest the FTC is also looking to re-assert its oversight over the technology industry.